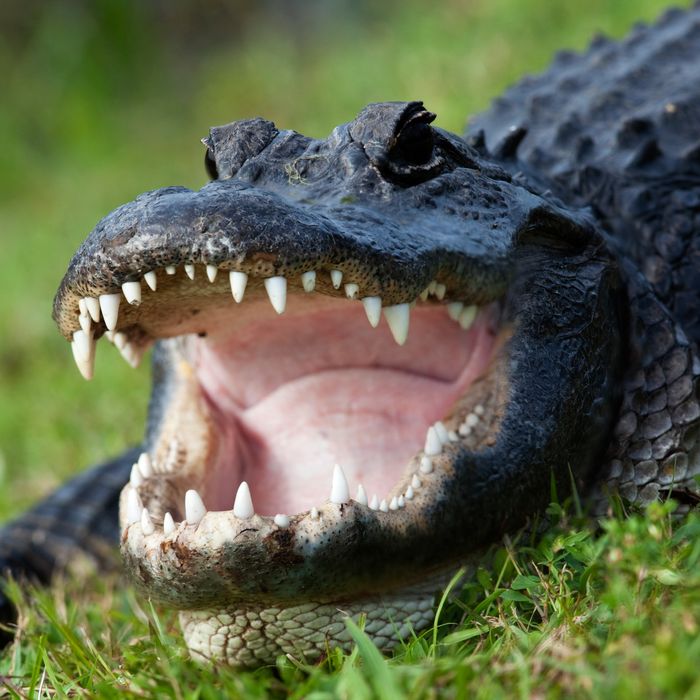 Photo: TexPhoto/Getty Images
Gender-reveal parties have been described as "backwards" and "unbelievably weird," but less often have they been described as "dangerous" or "potential bloodbaths." Until now!
This weekend, Louisiana resident Melody Kliebert uploaded a video of her son T-Mike Kliebert (a.k.a. "The Gator King") revealing the sex of his unborn child with the help of a live alligator.
T-Mike The Gator King is an alligator trainer, wrangler, and tour guide, whose family runs Kliebert's Turtle & Alligator Farm and were featured on the first season of the History Channel's show Swamp People. In the video, Mike pries open the gator's mouth while his mom, Melody, says, "Let's get this party going!" Mike then tosses a small watermelon in the animal's mouth, and when its powerful jaws snap shut, the watermelon explodes bright blue goop and everyone claps and cheers, "It's a boy!"
Everyone in the video seemed very happy. The alligator has yet to comment on how it feels about the gender binary.