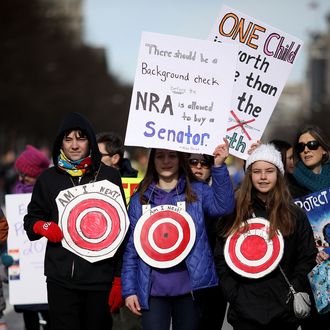 Protesters at the March for Our Lives.
Photo: Win McNamee/Getty Images
On Saturday, in more than 800 cities across the world, people took to the streets to protest gun-violence, stand up for school safety, and demand stricter gun-control laws as part of the March for Our Lives. At protests in Washington, D.C., Philadelphia, New York City, Los Angeles, and other major cities in the U.S., countless marchers made and brought powerful signs with them to get their message across: After the horrific shooting at Marjory Stoneman Douglas High School in Parkland, Florida, they want change — and they want it now.
Here, some of the most inspiring signs we've seen at the March For Our Lives, from reminders of the importance of students's lives to witty burns against certain politicians and Trump administration officials.
"The Miseducation of Betsy DeVos":
Messages for other politicians and Trump administration officials: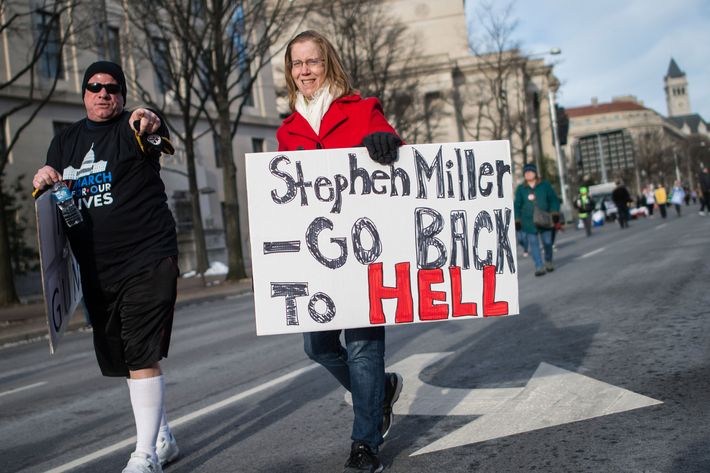 The meme signs:
"Protect kids / Not guns":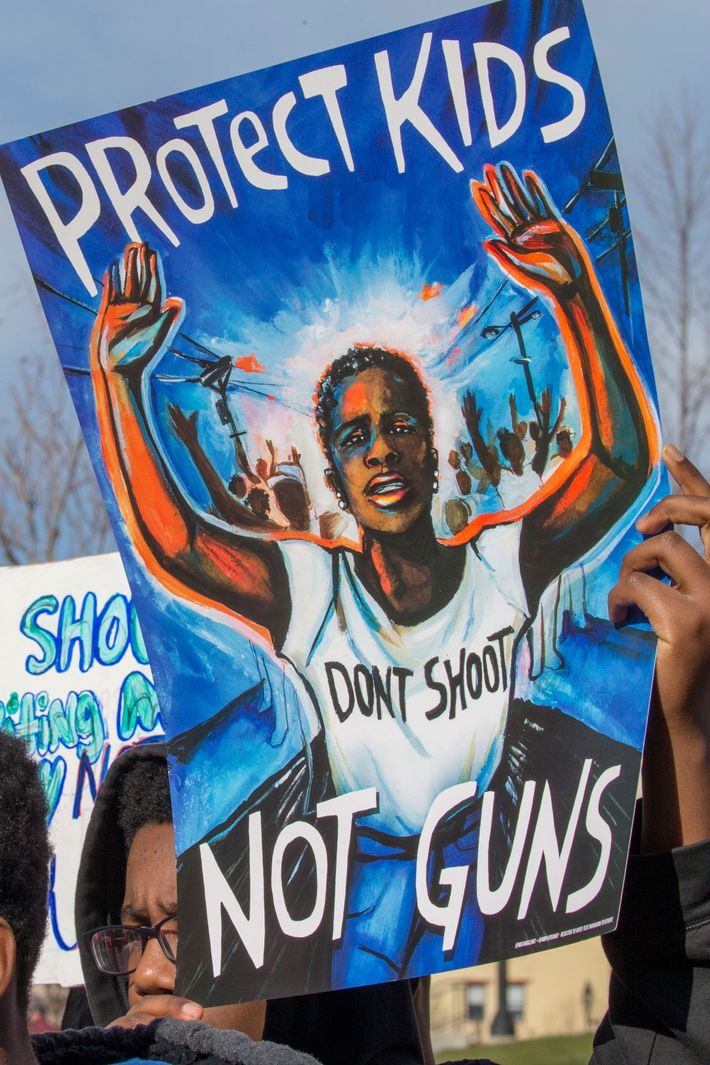 Signs with Emma González's face and message: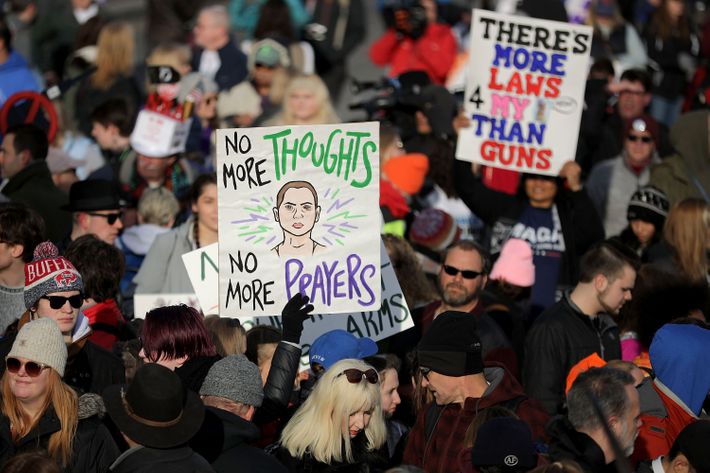 "There are gun people, non-gun people, and then there are children:"
Kids standing up for their lives: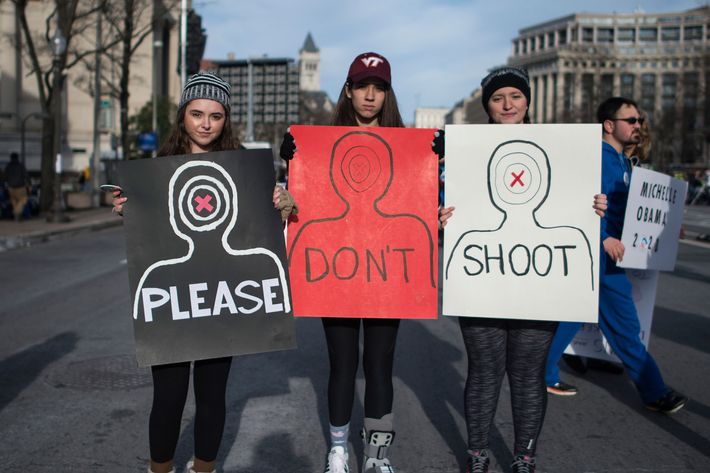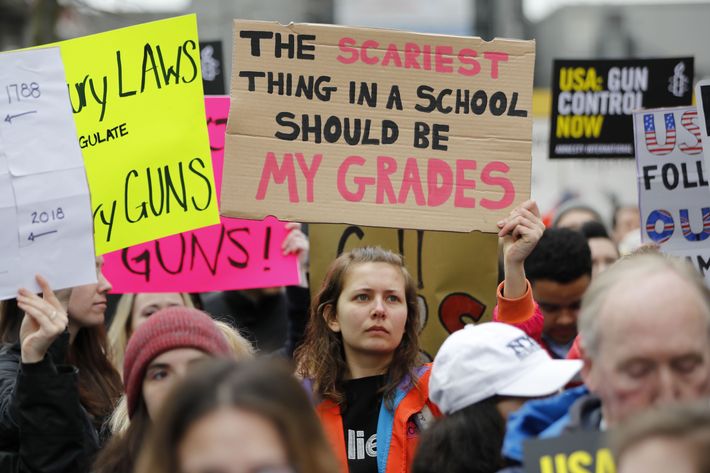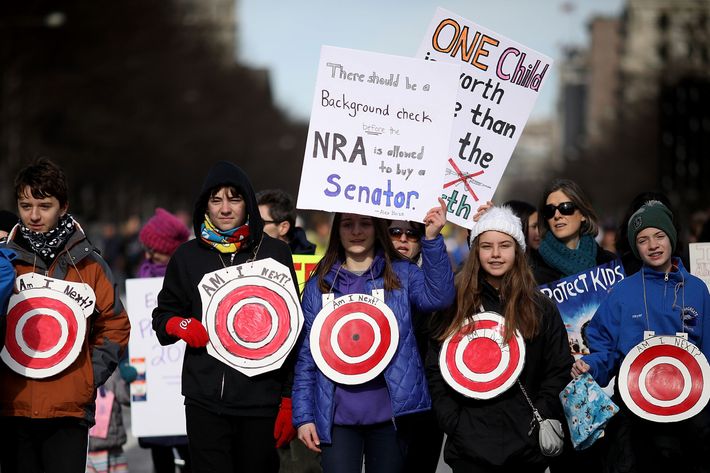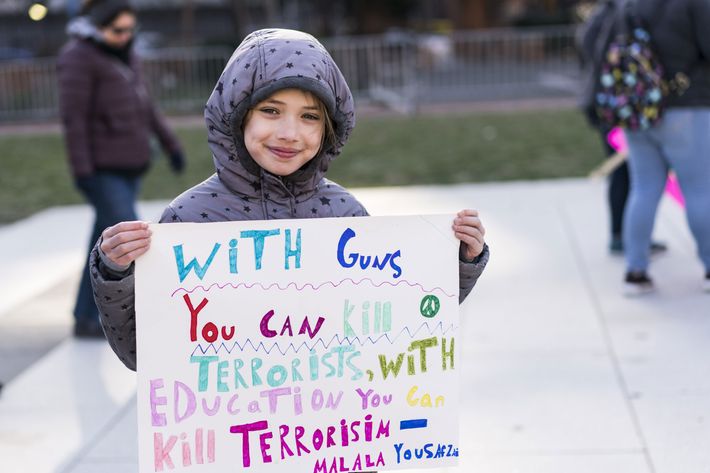 Signs with messages for the National Rifle Association: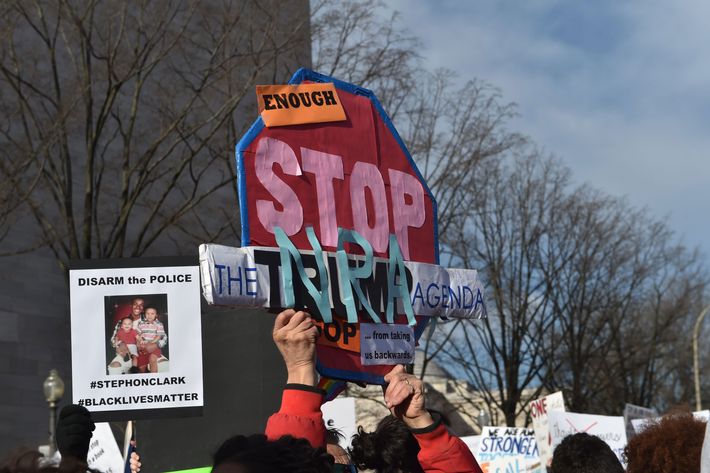 "Murdered while in school / and still no gun laws / how come, Congress?":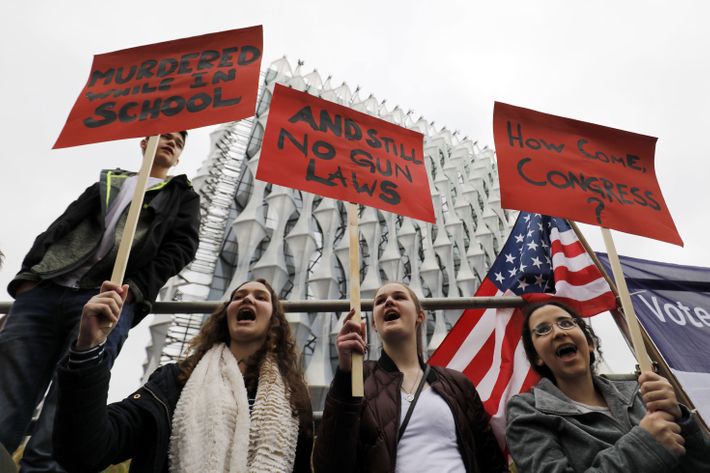 Reminders that students aren't giving up: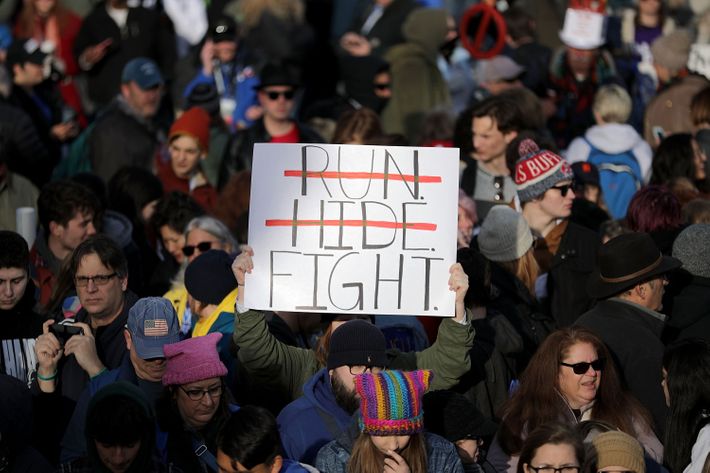 Adults demanding that no more people be killed by mass shootings: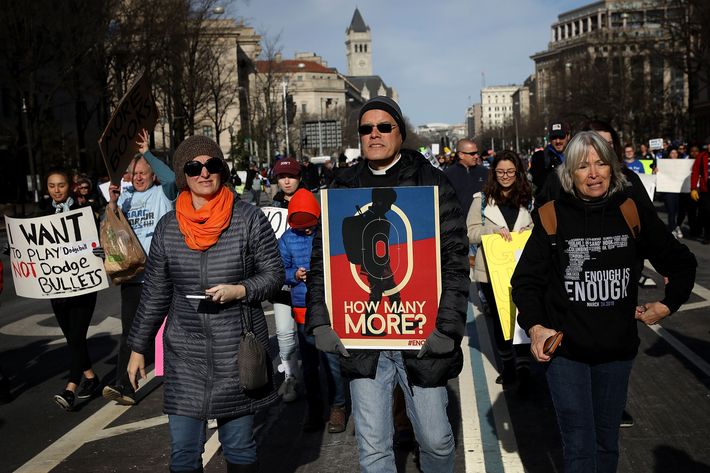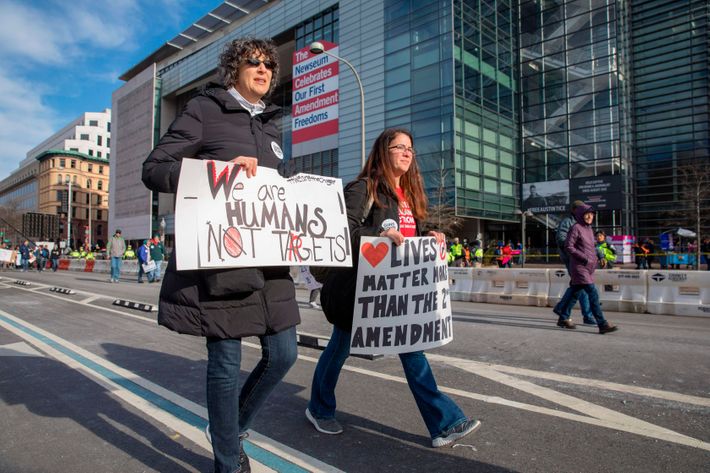 The names of the people killed during the Marjory Stoneman Douglas High School shooting: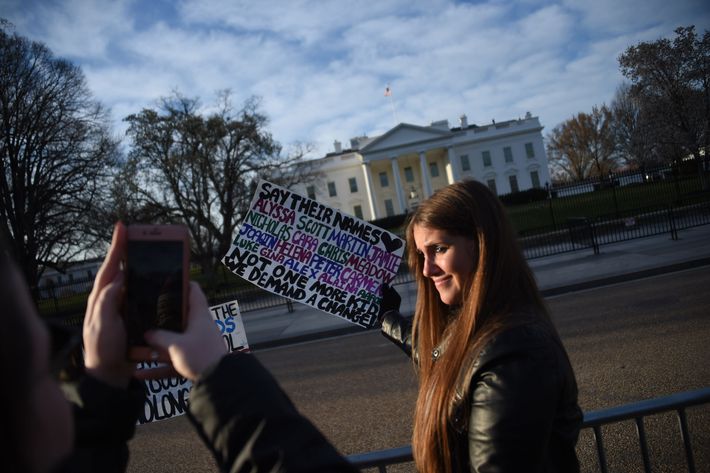 People who "can't believe" they still have to protest this "sh*t":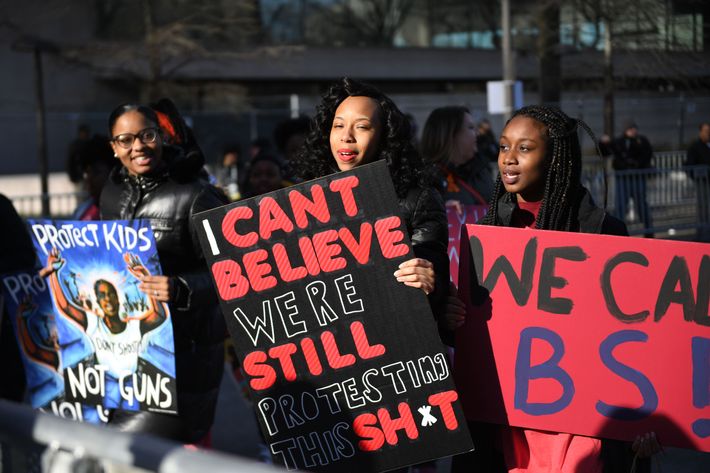 "Am I next?":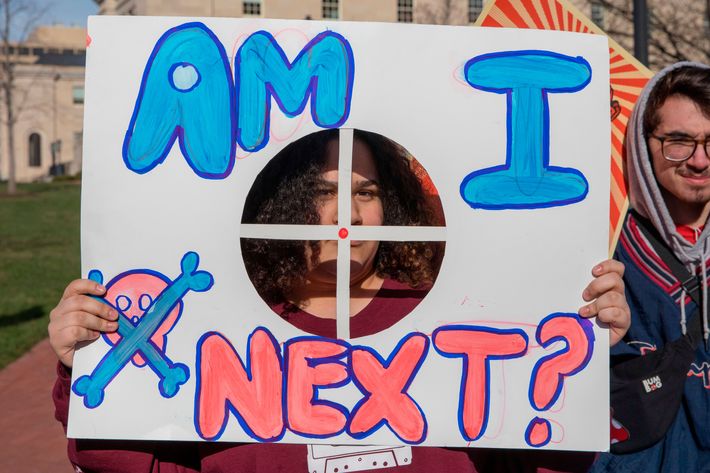 Teens reminding politicians that they'll soon be able to vote: