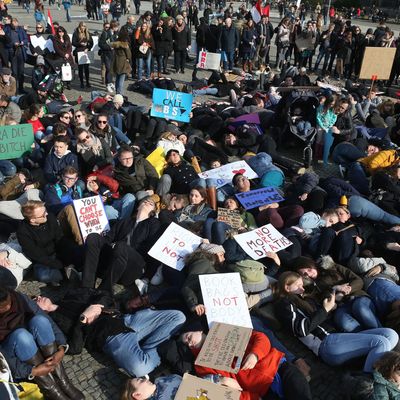 Berlin, Germany.
Photo: Adam Berry/Getty Images
After losing 17 of their classmates and teachers to a horrific school shooting, student survivors at Marjory Stoneman Douglas High School in Parkland, Florida, organized the March for Our Lives protest against gun violence. The main demonstration is in Washington, D.C., but the event inspired hundreds of related events around the U.S., and a number of mass protests in cities around the world.
Protests have been reported in Paris, France; Tokyo, Japan; Brisbane, Australia; Brussels, Belgium; Berlin, Germany; Tel Aviv, Israel; Rome, Italy; Amsterdam, Netherlands; London, England; and a number of other cities, where thousands of children and adults have joined together to demand an end to unnecessary gun violence and call on lawmakers to enact stricter gun legislation. Below, the most powerful scenes from March for Our Lives protests around the world.
Paris, France: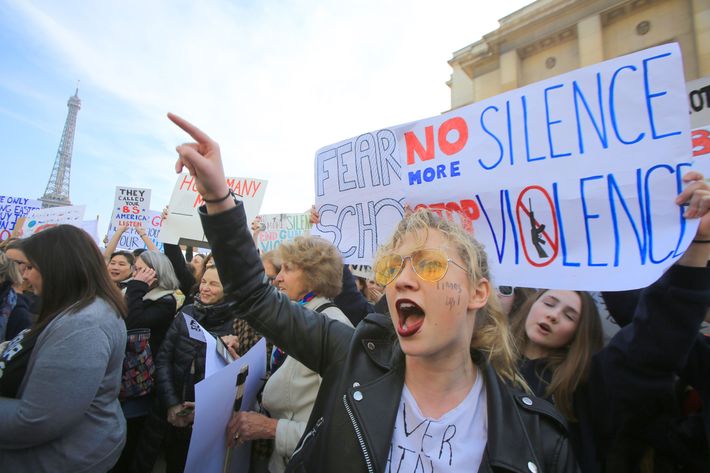 In Paris, France, the March for Our Lives rally faces the Eiffel Tower at Place de Trocadero. Student Beatrice Spencer is protesting against both gun violence and the pervasiveness of sexual harassment, as she has the phrase "Time's Up!" written on her face.
Amsterdam, the Netherlands:
Protesters gathered at the Museumplein in Amsterdam's Museumkwartier neighborhood.
Mallorca, Spain: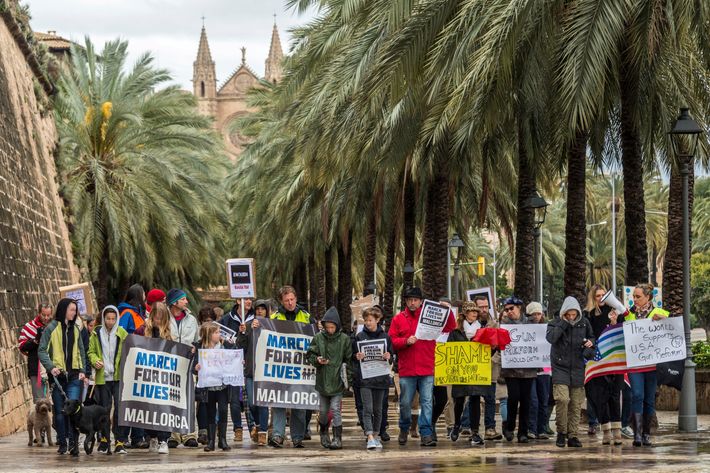 "The world supports U.S.A. gun reform," one sign reads.
Tokyo, Japan:
Demonstrators in Tokyo carried signs with both the names and ages of Americans who were killed by gun violence.
Munich, Germany: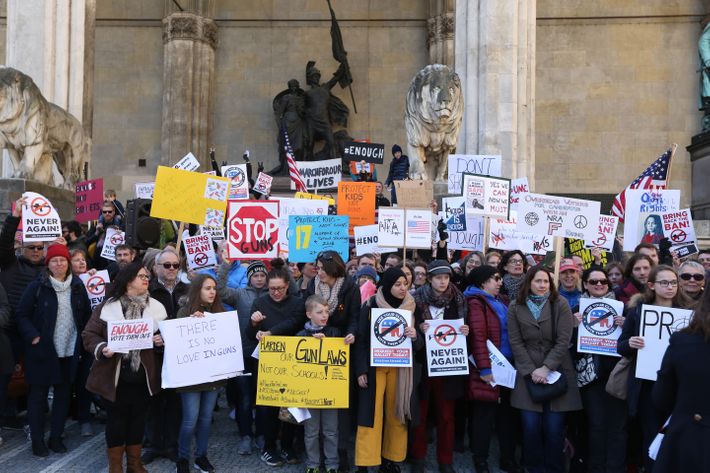 Rome, Italy:
London, England: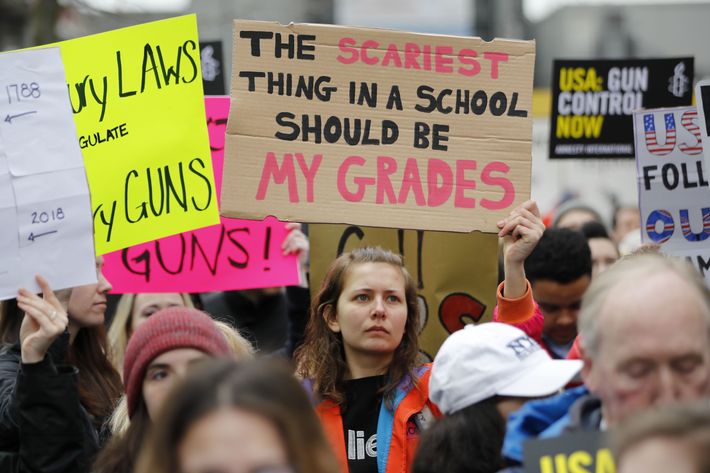 "The scariest thing in a school should be my grades," reads the sign held up by a student in London.
Brussels, Belgium:
This post will be updated throughout the day.