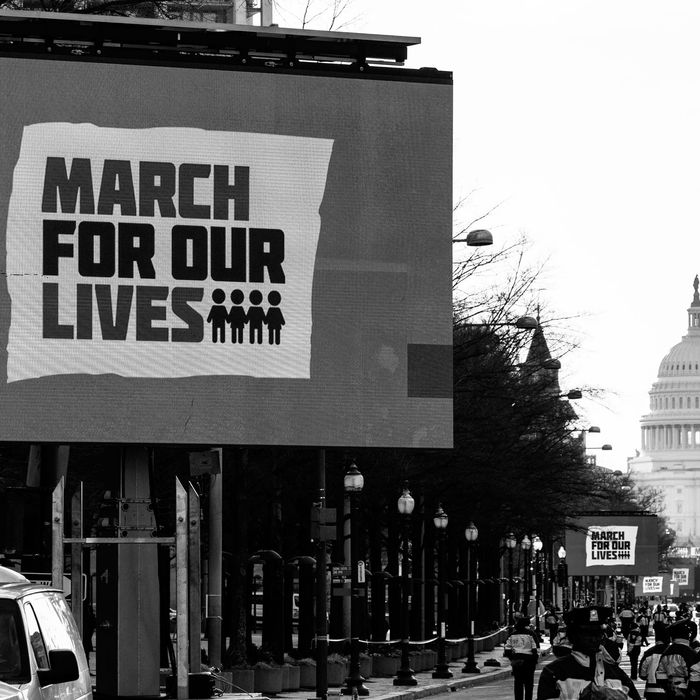 The March for Our Lives in Washington.
Photo: ALEX EDELMAN/AFP/Getty Images
On Saturday, the student survivors of the horrific shooting at Marjory Stoneman Douglas High School in Parkland, Florida, arrived at the March for Our Lives in Washington, D.C. There, they were met with overwhelming cheers of support and gratitude from the crowd.
As heard in video shared by CBS4's Lauren Pastrana on Twitter, attendees of the March chanted, "Thank you," as the students poured into a blocked-off section close to the stage that's reserved for them.
The March was organized by a group of students who survived the massacre, during which 17 of their classmates, teachers, and coaches were killed. In the wake of the shooting, the students started the #NeverAgain movement — fighting against gun violence, standing up for school safety, and demanding stricter gun-control laws. "They are the ones who sort of sparked this movement, and they will get a front row seat to this historic event today," Pastrana said in the video.