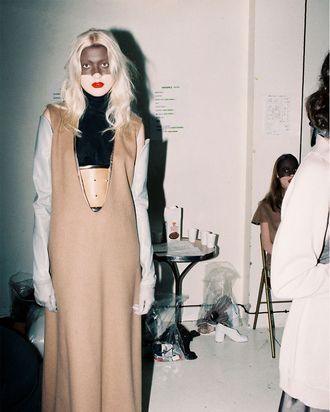 One of Martin Margiela's vareuse dresses.
Maison Margiela, Automne-Hiver,
1996-1997.
Photo: Anders Edstrom
In 1997, Jean-Louis Dumas, creative director of Hermès, was on the lookout for someone to design women's ready-to-wear collections for his Parisian fashion house. Industry insiders and fans of Hermès expected a renowned stylist to step up for the job, but Dumas had an unlikely name in mind. Then regarded as a cutting-edge, contemporary designer, Martin Margiela joined Hermès between 1997 and 2003 and ushered in an exciting period for the maison.
This week at the Musée des Arts Décoratifs, "Margiela, les années Hermès" will open to the public. The exhibition was first organized by the Mode Museum in Antwerp, Belgium, not far from the town of Genk, where Margiela lived before making his way to France. "Paris is the cradle of Hermès," the museum's curator, Marie-Sophie Carron de la Carrière, told the Cut. "It's Margiela's too — he is a Belgian stylist, [but] he founded his brand in Paris."
One hundred pieces, photographs, and videos take viewers back to the late '90s and early 2000s, when Margiela assumed his new position. During his reign at Hermès, the house departed from its roots, moving away from vibrant prints to a more monochromatic approach. He designed understated, structural pieces like oversized coats and blazers.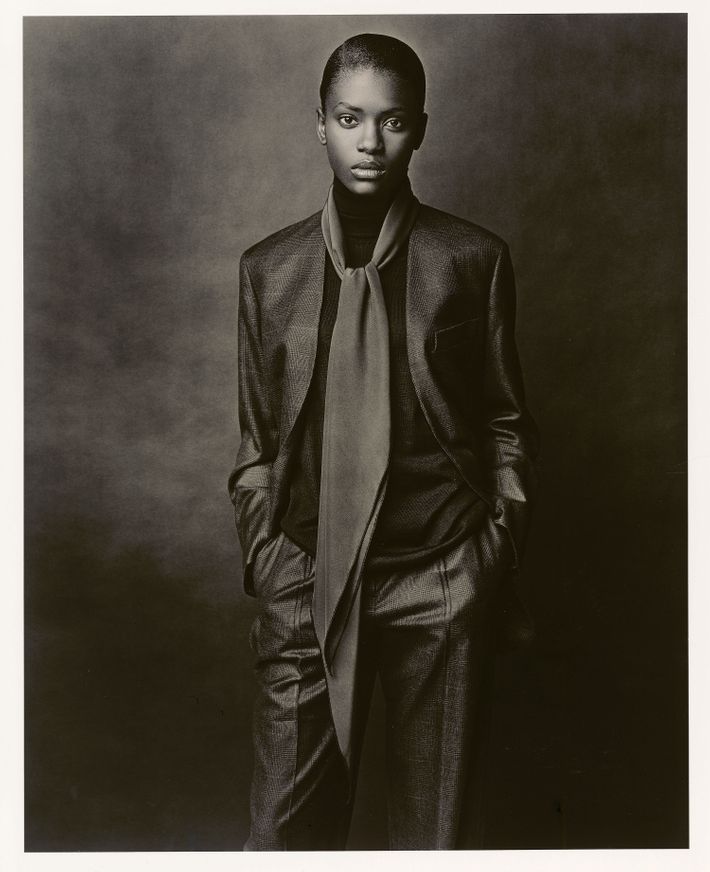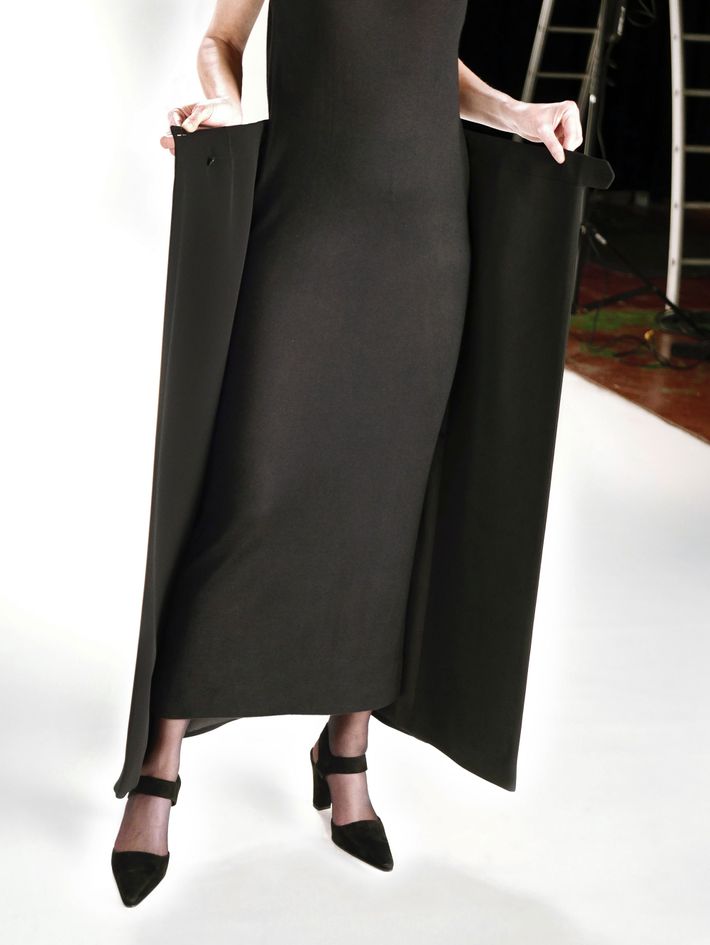 Throughout the exhibition is the signature Hermès vareuse, a deep V-neck that "reappears in several forms: a shirt, structured jacket, sweater [and] tunic," said Carron de la Carrière. These pieces, which became a staple of the maison, are particularly important to the exhibition; they required meticulous tailoring to ensure that the neckline ended in just the right spot. Alongside these are some vareuses Margiela produced for his own label, Maison Martin Margiela, in addition to several pieces emblematic of the designer's personal aesthetic, like tabi boots and oversized white cotton shirts.
While he served as creative director of Hermès for 12 seasons, Margiela remained creative director of his own eponymous clothing line. "Margiela, les années Hermès" also hones in on the distinct stylistic differences between the clothing Margiela designed for the two brands during this period.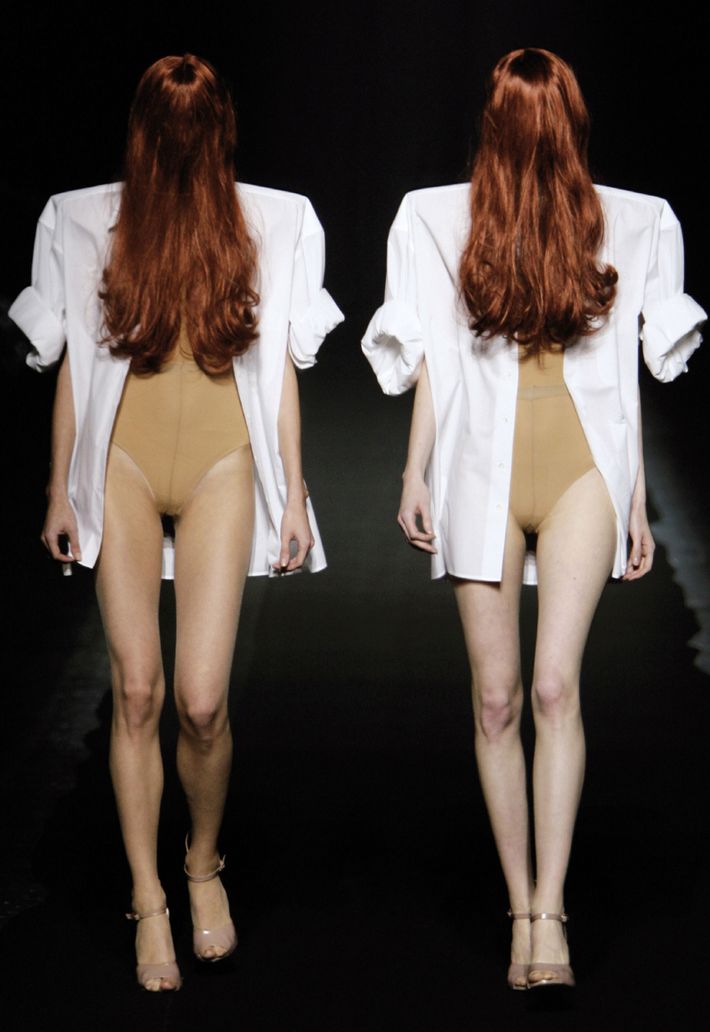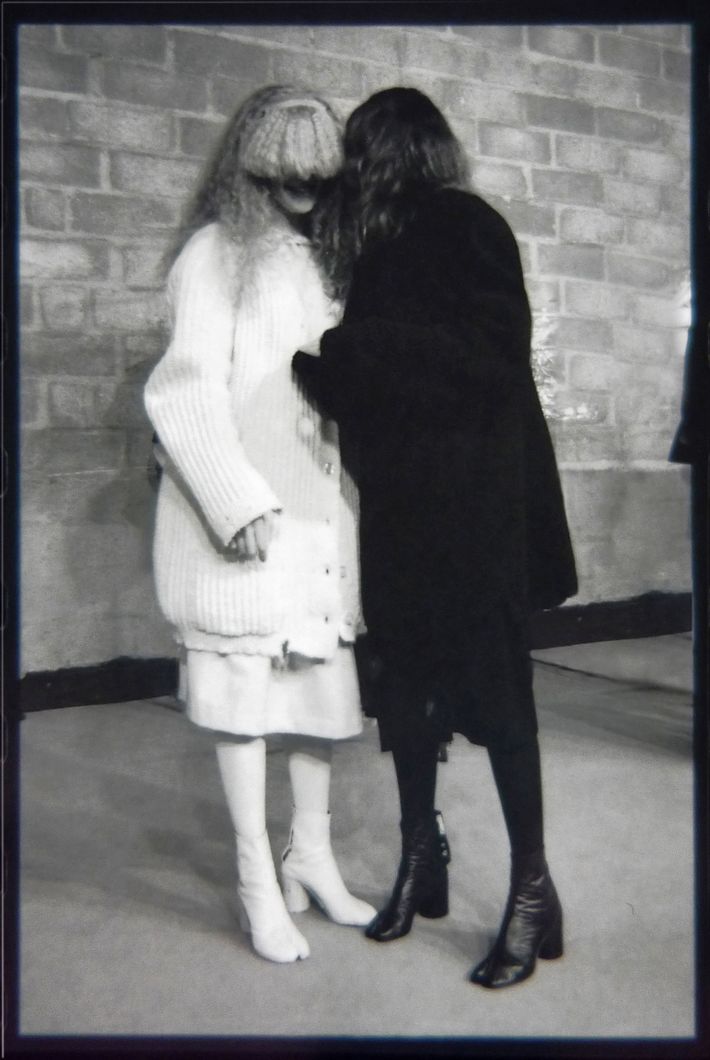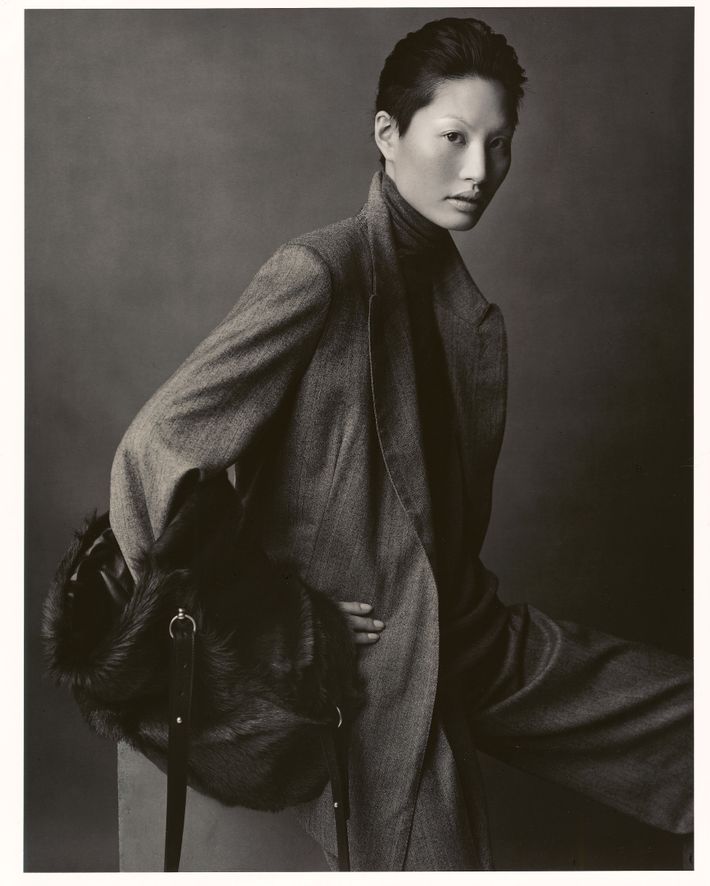 "Margiela, les années Hermès" will remain on display until September 2, 2018.