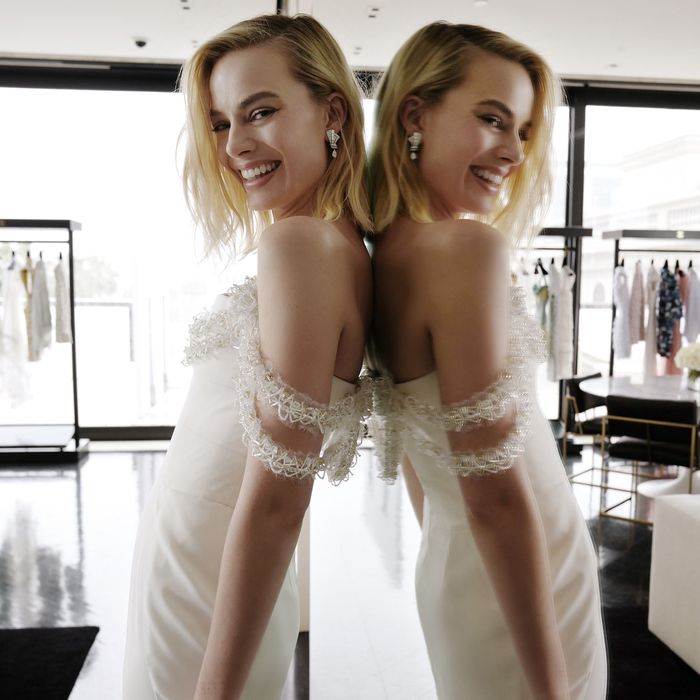 Photo: Courtesy of Chanel
On the tails of their Paris Fashion Week show, Chanel has announced Margot Robbie as the new ambassador of the house.
Robbie has been seen in the label a lot recently, including at the Oscars on Sunday night, where she wore a simple white dress with "a bodice embroidered with a 3-D band of crystal tubes and rounded garland neckline adorned with two 3-D camellias in crystal tube embroidery," according to the designer. The dress was handmade by Karl Lagerfeld.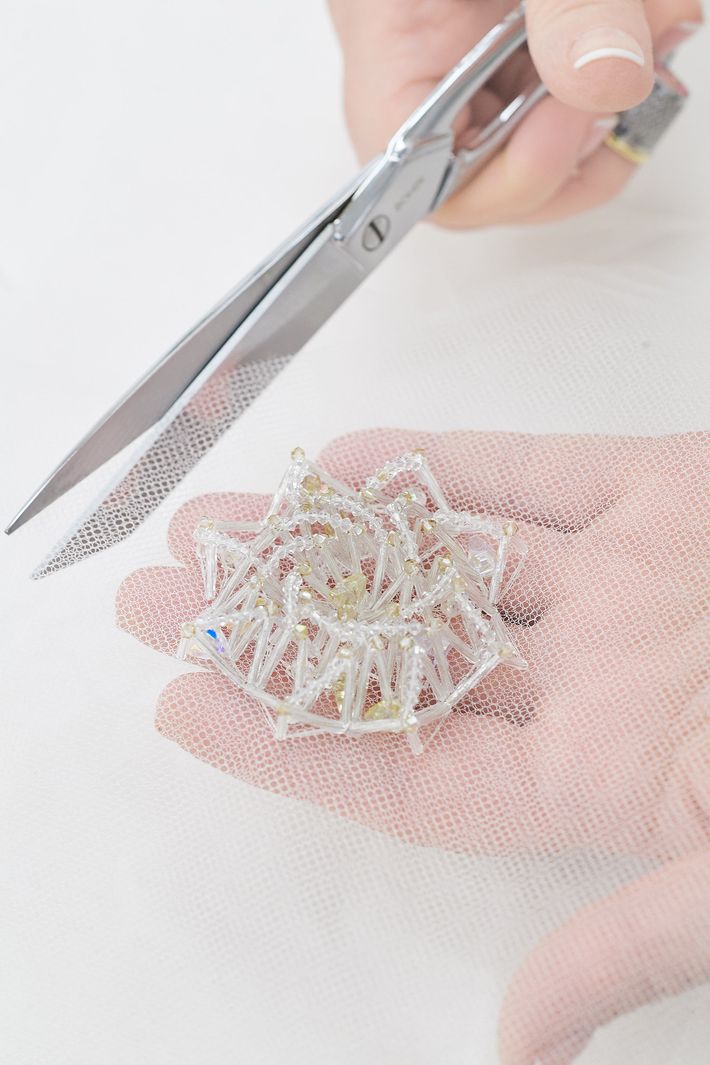 Robbie wore also Chanel makeup and jewelry to complement the dress. Later in the night, she attended the Vanity Fair Oscars Party in a sparkling nude and silver dress from the fashion house.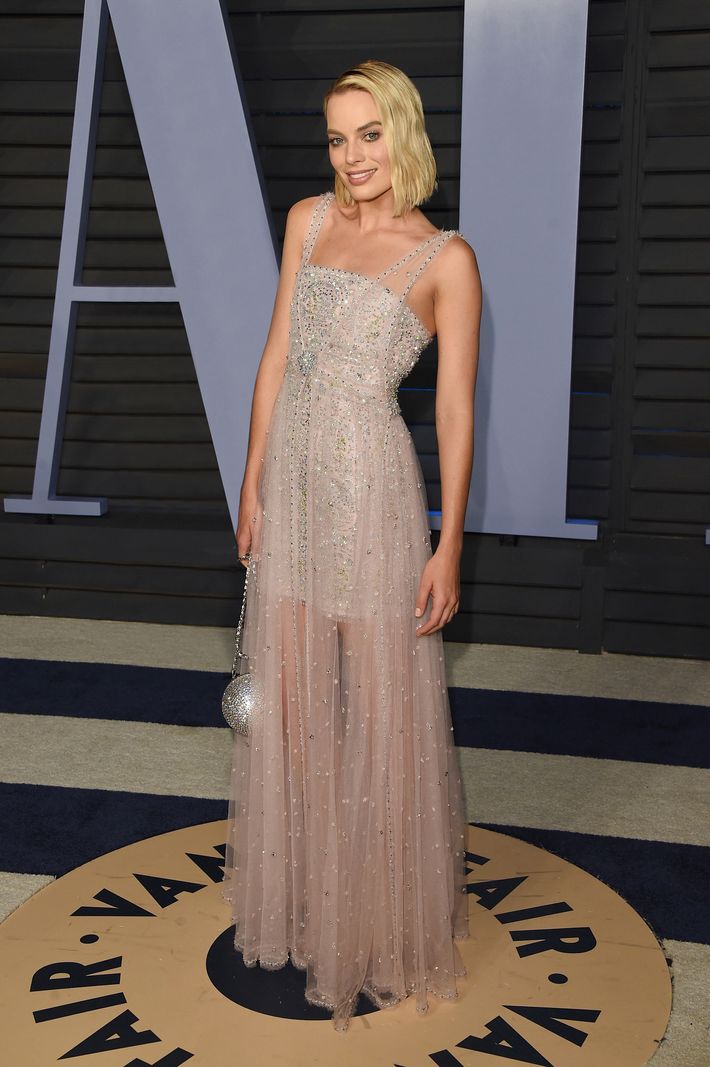 "It's a dream to represent such a timeless and iconic brand. The history of the Chanel woman is so exciting and the brand has remained such a power feminine standard of style," said the actress of the news. "I'm thrilled to be joining the Chanel family and continue their celebration of women and fashion."