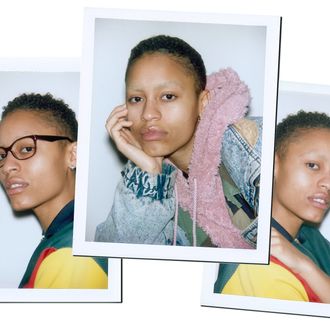 Left: Iman Mariah wears Tommy Hilfiger; Center: Mariah wears her own clothing; Right: Mariah wears Tommy Hilfiger.
Photo: Lucas Michael. Photo Editor: Biel Parklee.
Iman Mariah describes herself as a "Renaissance woman." On her blog, she writes poetry placed next to editorials of herself. A Bronx native, Mariah was an elementary school teacher before she began modeling. This past season, she walked for LaQuan Smith in New York and Anna Kiki in Milan. Read on for her answers to our lightning-round questions.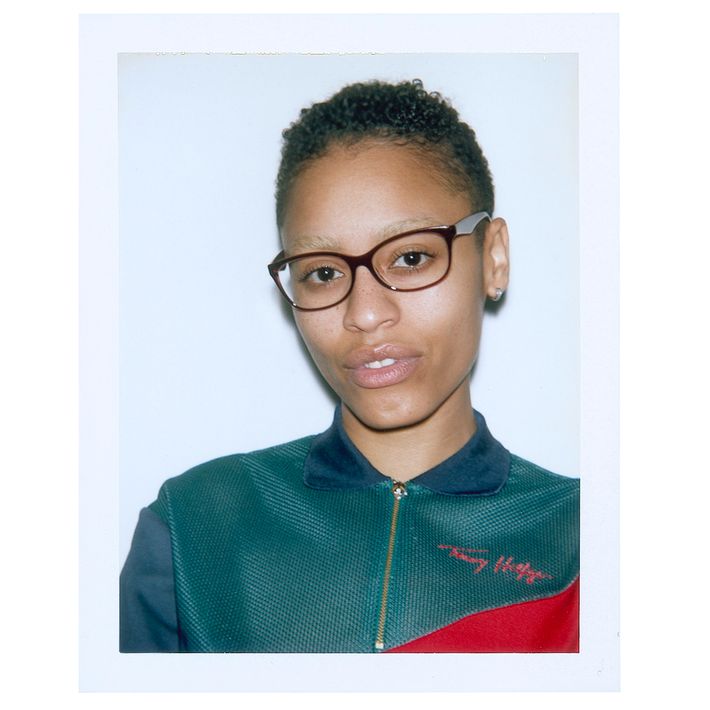 If you could be a magazine, what magazine would you be? 
i-D.
If you could speak to animals, which animals would you want to talk to? 
Giraffes.
Sneakers or slippers? 
Sneakers.
What's something your social-media followers don't know about you? 
I love to read. My favorite book is The Alchemist.
What was the last website you looked at? 
Models.com.
If you could be outfitted by one designer for the rest of your life, whom would it be? 
Versace.
What time is your alarm set for in the morning? 
9 a.m.
What do you eat for breakfast? 
On my lighter days, yogurt with avocado, almonds, cranberries, honey, and orange slices.
If you could only eat three things for the rest of your life, what would they be? 
Damn. Platanos, even though they're filled with fried oil; avocado; and salmon. I'm pescatarian.
If you were a color, what would it be? 
Olive green.
If you could be trapped in an elevator with one person, who would it be? 
Eric Chong. He's my current boyfriend. His wisdom is on another level. Or maybe Zoe Saldana.
If you could tell Donald Trump one thing and make sure he would listen, what would it be? 
What makes America great is that we are a melting pot.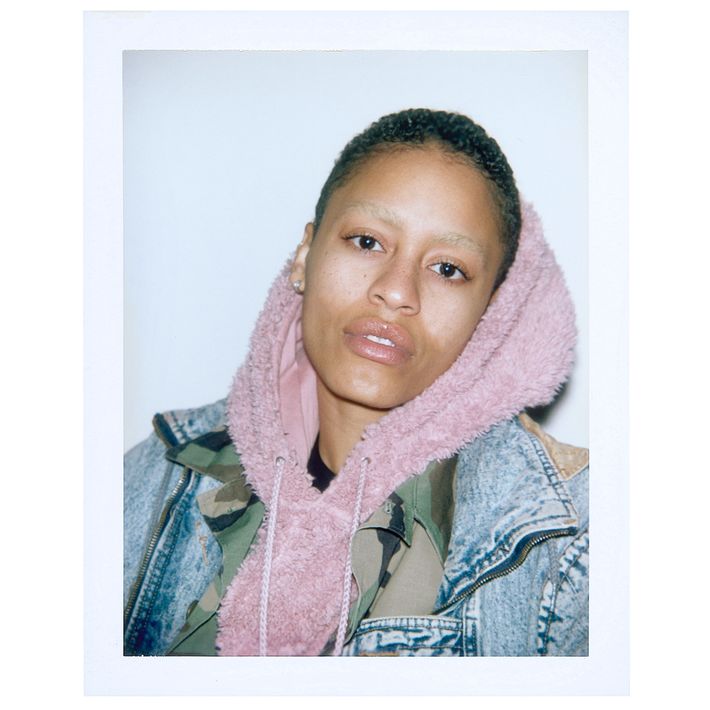 Mariah wears a Tommy Hilfiger Collection color-clocked cropped polo, $230.00, available at select Tommy Hilfiger stores.