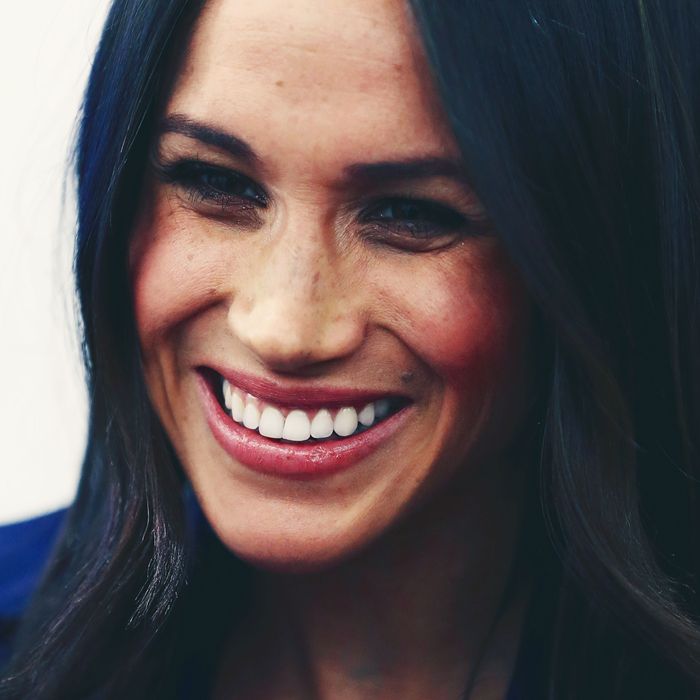 Meghan Markle.
Photo: Chris Jackson/Getty Images
In 75 days, Meghan Markle will wed Prince Harry in what is sure to be the single best day in all of our lives. In the meantime, we get to spend our time wildly speculating about which guests will be in attendance, what dress Markle will wear, and what she did at her reported bachelorette party last weekend.
According to Vogue, Markle had a "low-key" hen party, and instead of a "wild night on the town" she enjoyed a "glamorous spa day" at the Soho Farmhouse in Oxfordshire, which reportedly has "zippy, delicious room service" and "smells pleasantly of wood smoke."
Although Kate Middleton was reportedly unable to participate because she's pregnant, the Times of London wrote that some of Markle's friends, including designer Misha Nonoo, and Ralph Lauren PR director Violet von Westenholz — the woman who allegedly set up Markle and Prince Harry — were in attendance.
It is unclear whether guests brought along penis-shaped straws, a penis-shaped cake, penis-shaped shot glasses, or any other traditional bachelorette party accoutrements.