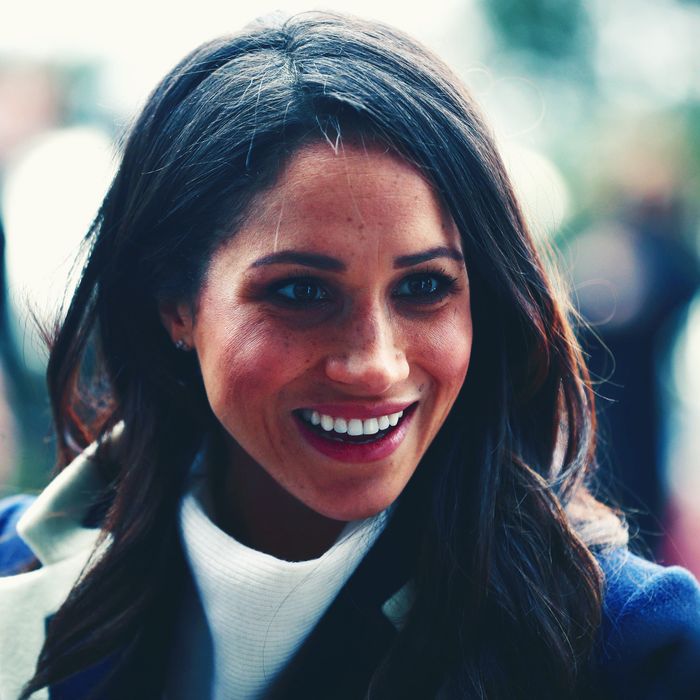 Meghan Markle.
Photo: WPA Pool/Getty Images
Dear readers, we are gathered here today to congratulate future princess and former Suits star Meghan Markle on her secret baptism into the Church of England.
According to the Daily Mail, Markle was baptized by Archbishop of Canterbury Justin Welby in a 45-minute ceremony at St. James's Palace Chapel Royal on Tuesday. Her fiancé, Prince Harry, his father Prince Charles, and Charles's wife Camilla were reportedly in attendance, though Prince William and Queen Elizabeth were not.
Markle is said to have participated in the full ritual, including having holy water from the River Jordan poured on her head from the royal family's private font.
Although Markle does not have to be Anglican to marry Prince Harry, her decision to be baptized is seen as a sign of respect for Queen Elizabeth, Harry's grandmother, and the titular head of the Church of England.
Kensington Palace would not comment on the ceremony.
Markle's baptism brings us one step closer to the best day of our lives, her wedding on May 19. In the meantime, we'll just have to keep ourselves occupied by wildly speculating about wedding details, and clutching our demonic Harry and Meghan dolls to our chests.