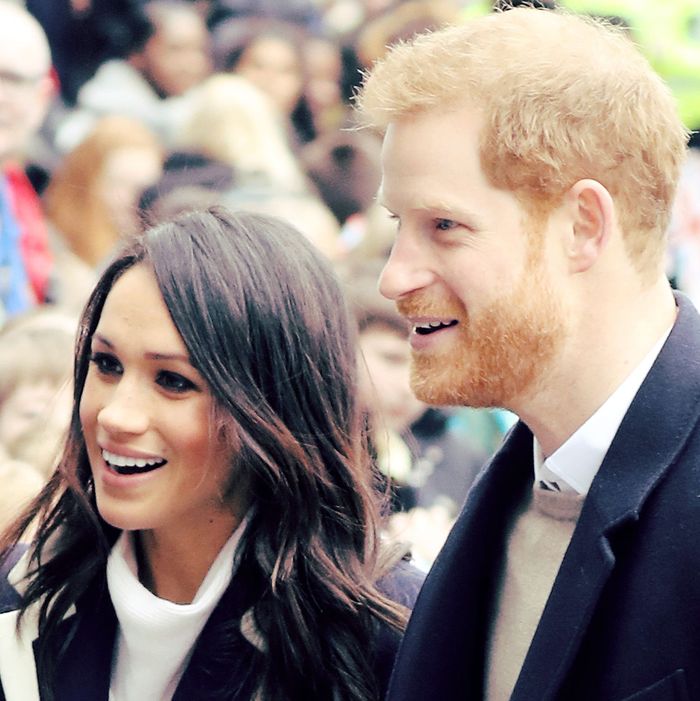 Meghan Markle, Prince Harry.
Photo: Chris Jackson / Staff/2018 Getty Images
Meghan Markle, the world's premiere soon-to-be-royal feminist, celebrated International Women's Day with Prince Harry by visiting a women-in-STEM group called the Stemettes. But before meeting with the students, Markle was introduced to a 10-year-old hopeful actress by Harry. The former Suits actress told the young girl to follow her dreams.
The young girl, Sophia Richards, told People, "Meghan told me that I can achieve whatever I want to achieve. And Meghan said she would like to see me on TV when I become an actress. It was a dream come true. I will never forget this day."
After supporting the arts, the couple went to Birmingham to meet with young women at a STEM event.
Last week, Markle said in her first joint appearance with Kate Middleton and Prince William that "there's no better time" to shine a light on women's issues. In 2015 on International Women's Day, Markle gave an impassioned speech on why she's proud to be a woman and a feminist. Megs, keep doing what you're doing.