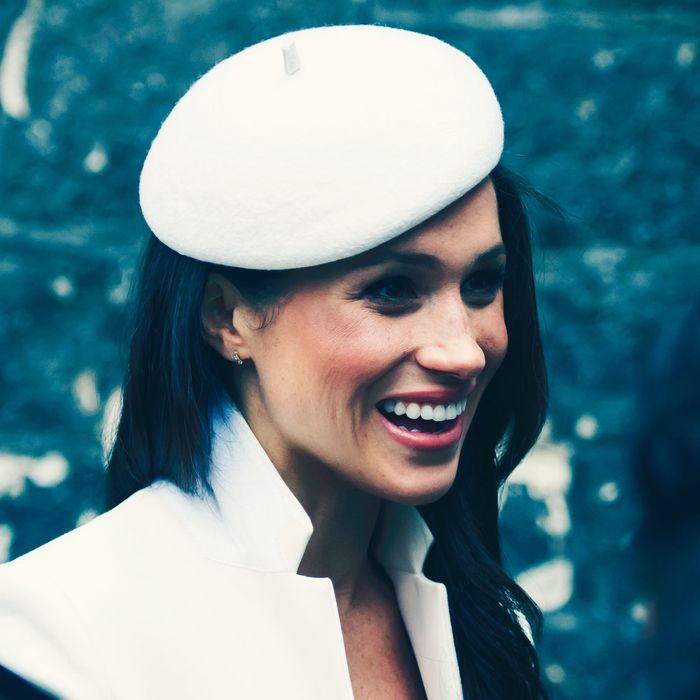 Meghan Markle.
Photo: Paul Grover-Pool/Getty Images
Since her royal engagement was announced, Meghan Markle has gone from Suits star to soon-to-be-wife-of-a-prince. The California queen has always had great style — and worn some chic office attire on her TV legal drama — but over the past few months, her fashion has taken a royal turn (as in, pantyhose has been involved). Everyone's noticed: we (and Mindy Kaling) are obsessed with her power coats, classic heels, very British hats, and love of pants.
So with all the exposure her outfits are getting (which some are calling the "Meghan Effect"), is Markle being given a ton of clothes for free? Is the British crown bankrolling her wardrobe? Has the Queen given her a corporate clothing credit card? Well … not exactly.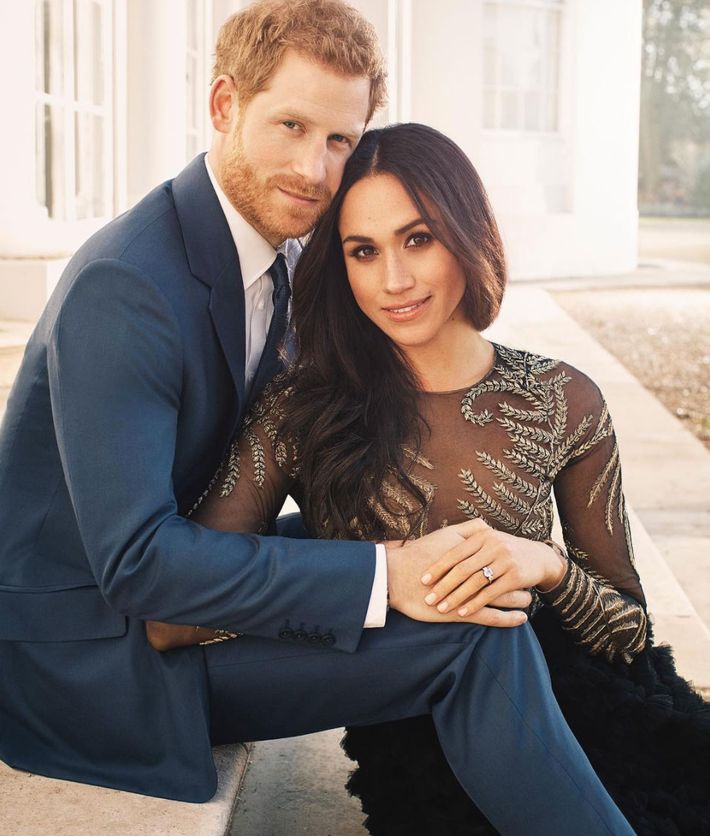 According to People, Markle is currently paying for all her clothes herself (she's just like us!!!!!). Well, her fiancé is worth an estimated $25 million and he's apparently chipping in as well, so maybe she's not quite like us. But as a general rule, royals don't accept clothes for free — even those who aren't technically royal yet, like Markle.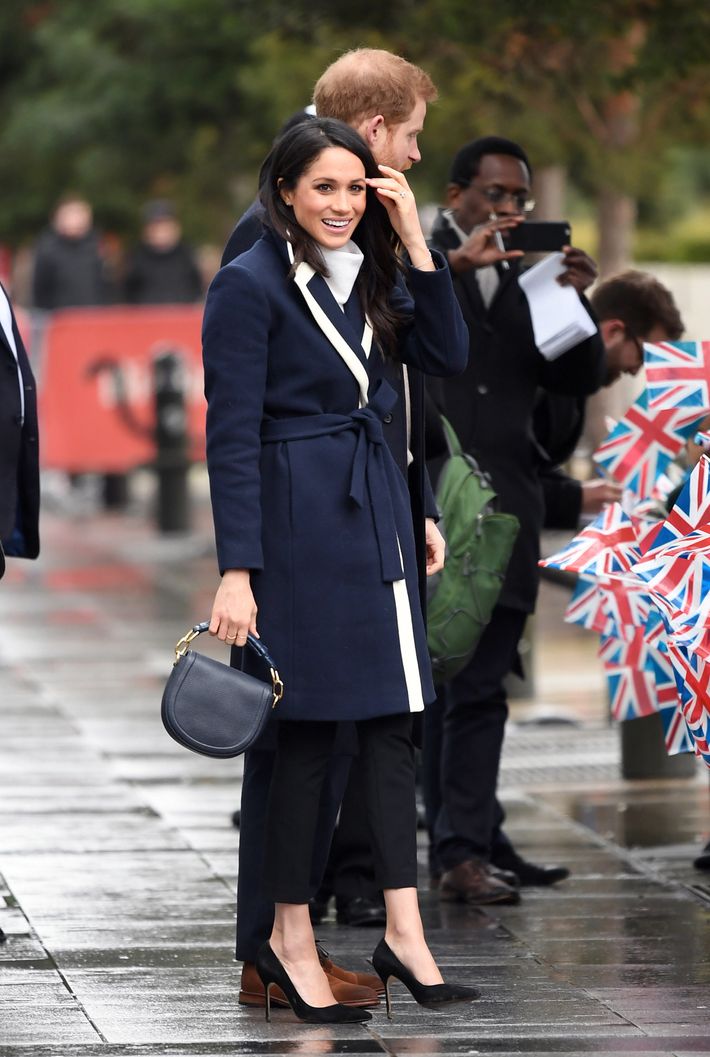 Basically, the royal clothing process goes like this: An assistant — like Natasha Archer, who works for Kate Middleton, calls in a bunch of options from designers. Then, the assistant and royal go through all the options and pick what they like. Whatever they end up keeping, they have to pay for (the horror!). We assume Markle is going through a similar process — or at least working closely with her best friend and Canadian stylist Jessica Mulroney on her wardrobe.
And then, once someone officially joins the royal family, it turns out they can bankroll their wardrobe with some sweet, sweet royal cash from Prince Charles's $28 million per year income (that he gives his sons) — which is what Markle will be doing once she's married.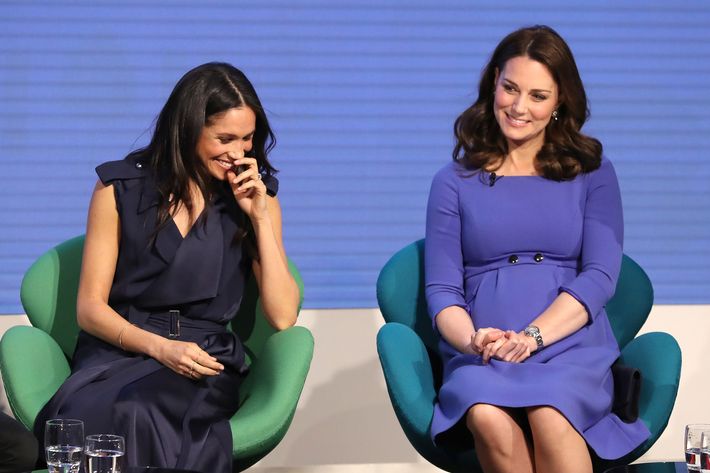 So for now, anytime we see Markle out in one of her power coats — like the J.Crew and Burberry numbers she recently wore at official appearances — we can at least tell ourselves that she had to buy it like a normal person (who made millions as an actress and has access to a very rich prince's bank account).
But as Celebitchy notes, this means we can be safe in assuming Markle either paid herself for $78,000 for the Ralph & Russo ballgown she wore during her engagement pictures — or it was already in her closet … or she borrowed it for the photo shoot (at the end of the day, who knows?). Of course, Markle can still accept jewelry and clothing gifts from people in the royal family — like the diamond bracelet she wore after her baptism — just not from us commoners.