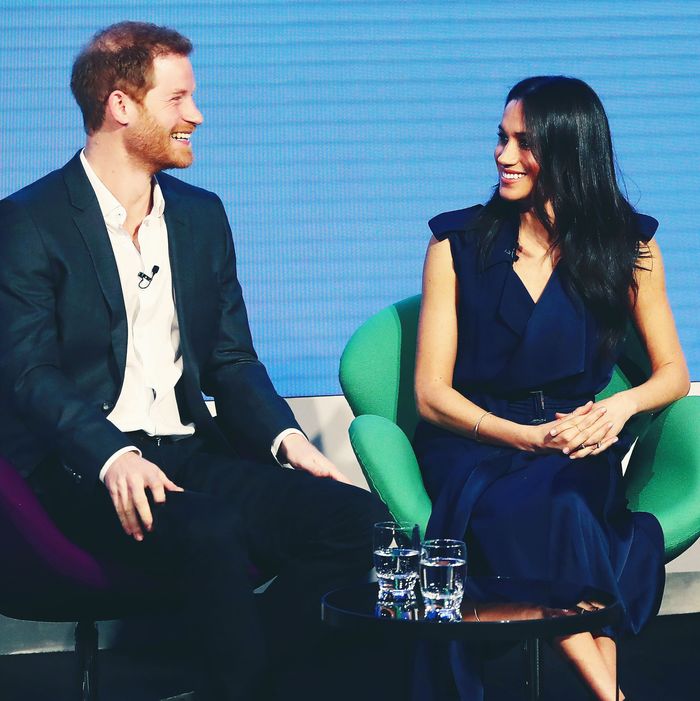 Prince Harry and Meghan Markle.
Photo: Chris Jackson/Getty Images
We're so sorry to have to tell you this, but we have some bad news: Prince Harry and Meghan Markle were reportedly invited to the Oscars this Sunday and they "seriously considered" going, but ultimately … they probably have to decline.
The royal Oscars scoop comes to us courtesy of Lainey Lui of Lainey Gossip, who revealed on Friday that multiple sources informed her that the soon-to-be-married couple had been invited to attend the Academy Awards. Apparently, the Oscars were quite thirsty for Markle and Prince Harry to attend in any capacity — as presenters or even just attendees — and the pair were thisclose to actually agreeing to go.
Per Lainey Gossip:
I hear that Harry and Meghan really wanted to go. There were calls back and forth between teams, some early fashion queries were even made. The issue was security and logistics.
And so, Lainey notes that, at last check, Markle and Prince Harry are most likely not going to be attending Sunday's awards because of security and red-carpet timing issues (sigh). Of course, anything could happen (life is full of surprises!), and Kate Middleton and Prince William did recently attend the BAFTAs, so maybe they'll somehow make this work — but we won't be holding our breaths.