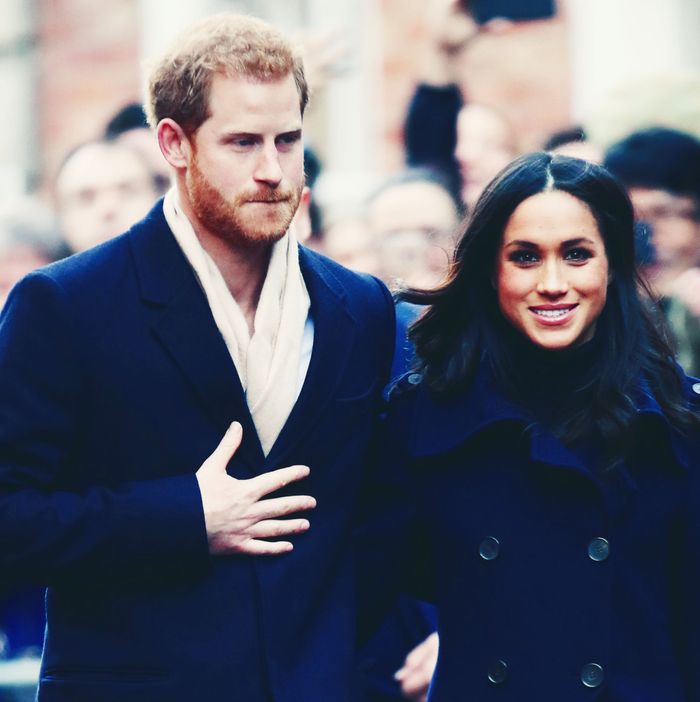 Prince Harry, Meghan Markle.
Photo: Chris Jackson/Getty Images
By now, if you're following the Royal Wedding 2.0 madness, you're aware that Prince Harry and Meghan Markle are not your average royal couple. They're the cool royal couple that isn't afraid to break with tradition and eschew first-class air travel and perfectly coiffed buns. Most recently, they've chosen an untraditional wedding cake, as revealed by Kensington Palace. Normally, per Royal tradition, the main royal cake is a fruitcake. But they've chosen a trendy lemon elderflower cake instead.
Pasty chef Claire Ptak owns her bakery in the hipster Hackney neighborhood in London. As far as cool wedding cakes go, this is pretty high up the list. Markle interviewed her for her (now, sadly, defunct) lifestyle website, the Tig. Ptak said on Instagram that she and the royal couple share, "many of the same values regarding food provenance, sustainability, seasonality and of course, flavour!"
They will share the lemon elderflower cake with their guests at their May 19 wedding. Kate Middleton and Prince William had two cakes. One was a many-tiered traditional fruitcake, but Prince William asked for a chocolate biscuit cake (a childhood favorite) as his groom's cake.