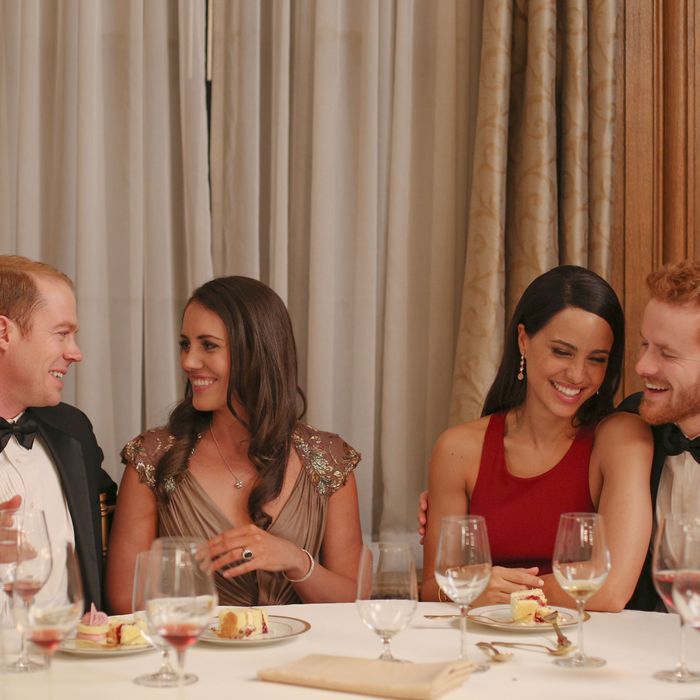 Actors portraying Prince William, Kate Middleton, Meghan Markle, and Prince Harry.
Photo: Courtesy of Lifetime
As of this week, we are now officially less than 70 days away from the wedding of literal suit-wearer Meghan Markle and her royal ginger, Prince Harry. And you know what that means: We are also less than 70 days away from the premiere of the Lifetime movie of their love, Harry & Meghan: A Royal Romance.
Yes, the Lifetime movie of the romance between the star of a legal TV drama and a man whose popcorn was once stolen by an adorable child will be premiering on May 13, just one week before the Royal Wedding 2.0 goes down. We've already seen a few pics from the set — and tried to figure out how anyone possibly thought that the actors playing Kate Middleton and Prince William actually looked like the real people — but now, we finally have a few action shots involving fake Meghan Markle (Parisa Fitz-Henley) and fake Prince Harry (Murray Fraser).
Behold! Above, there's a strange double date between the two royal couples at a gala probably while sitting at a round table. Maybe a wedding? A royal event? Who knows! They look fancy. And below, a pic of fake Harry and Meghan looking romantic at the same event/ wedding/fancy outing. How steamy!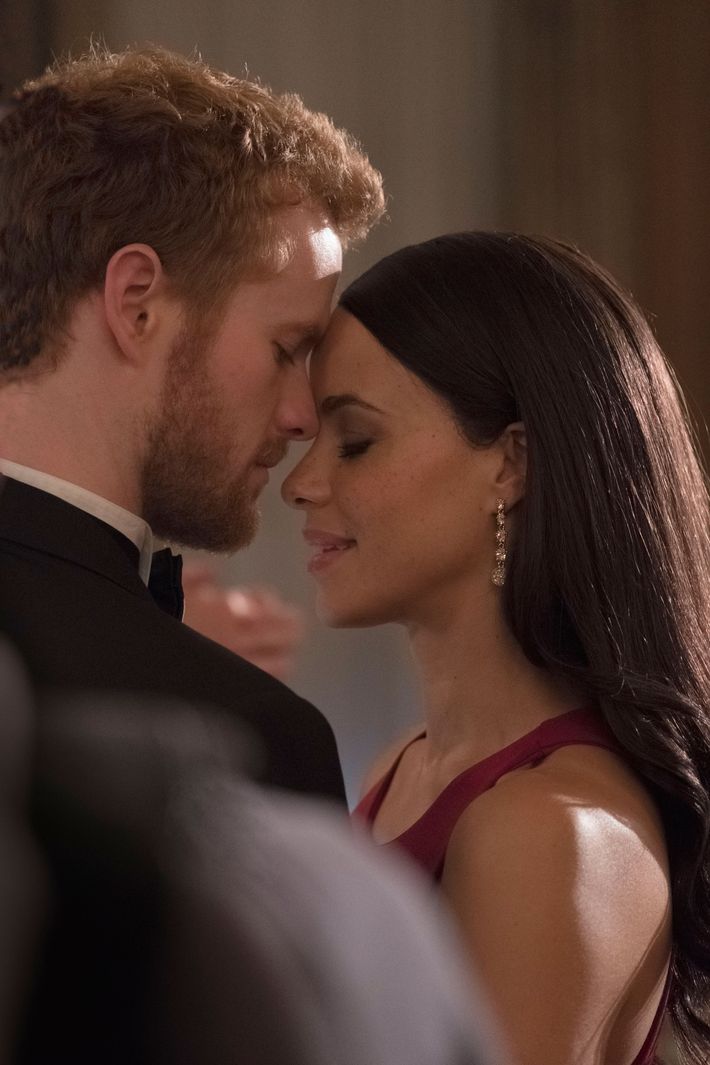 We can't wait to binge this as we pregame for Royal Wedding 2.0.