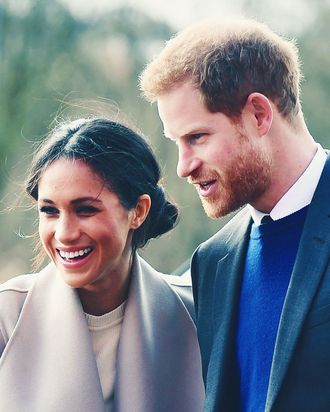 Meghan Markle, Prince Harry
Photo: Karwai Tang/WireImage
Meghan Markle's messy bun is almost like the third wheel in her relationship with Prince Harry. Sure, Harry is fine, but her royal-precedent-breaking messy bun is better. The threesome traveled to Belfast in Northern Ireland as part of the royal couple's pre-wedding U.K. tour.
This time, Markle wore a side bun, instead of the classic nape-of-the-neck bun. Surely many of the schoolchildren that they were visiting thought to themselves, "Hey, Megs and I are wearing the same hairstyle."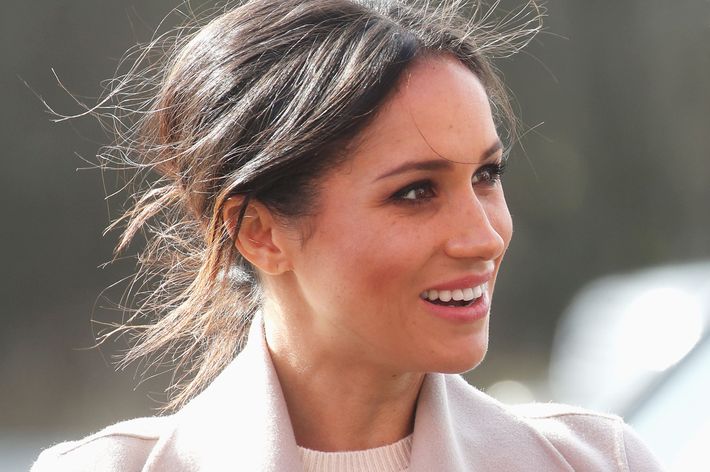 Aside from her windswept hairstyle, Markle also wore a pair of rust-colored velvet Jimmy Choo stilettos, which added an equally unexpected and pleasing pop of color to her sweater and midi skirt.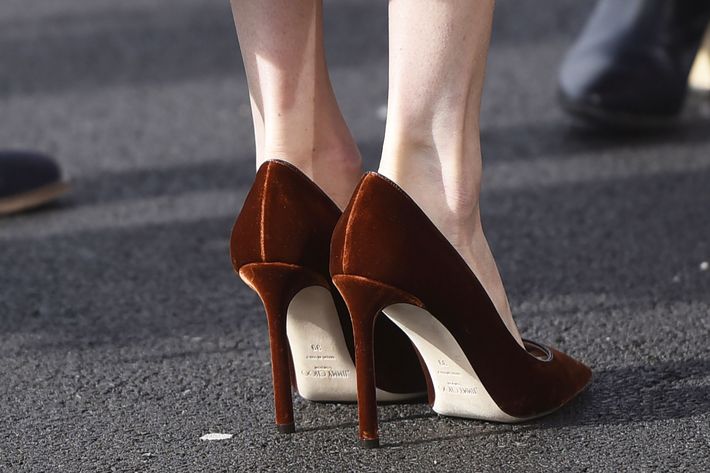 Meghan, if you're reading this, please wear a messy bun at your wedding. It's the perfect end to your love story.