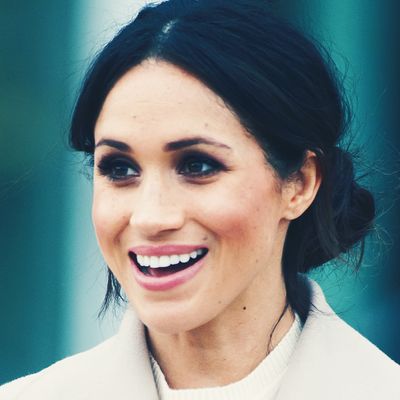 Meghan Markle.
Photo: Samir Hussein/Samir Hussein/WireImage
We already know that Queen Elizabeth is a big fan of California queen Meghan Markle. But how does her husband, Prince Philip (a.k.a. the scowling royal in The Crown), feel about his future granddaughter-in-law? According to Express, he's definitely charmed by the Suits star — particularly because she used ancestry research to win him over.
Presumably thanks to a tip from her fiancé Prince Harry, Markle dug deep into Prince Philip's background — instead of merely learning about the royal family she was marrying into, Express reports. Prince Philip was born in Corfu, Greece, and was a member of the Greek and Danish royal families before marrying into the British House of Windsor and becoming the Duke of Edinburgh.
Rather than chat with him about all things Windsor, Markle wisely chatted with Prince Philip about his actual heritage. "Meghan asked a lot of questions, about Philip's side of the family and his connection to Greece," a source told Express. The end result? The pair "got on" well, and Prince Philip was drawn to her "bold" and "confident" personality.
So we guess this means we need to spend some time on Ancestry.com before meeting our significant others' families, too.