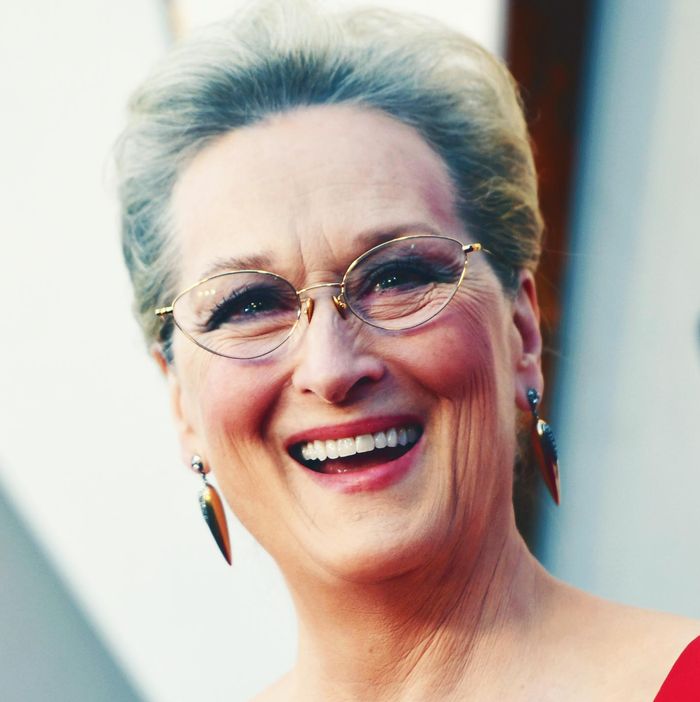 Meryl Streep.
Photo: Valerie Macon/AFP/Getty Images
Meryl Streep not only has more Oscar nominations than any other actress in history, but she's also the subject of a popular meme. You know the one — where she's at the SAG awards with her hands cupped over her mouth as she yells something (presumably lyrics to an ABBA song from Mamma Mia!). And at the 2018 Oscars, Streep gave us all what we've been longing for: another shot of herself in that same pose.
After her last awards-show yelling picture went viral, people started tweeting out supposed song lyrics that Streep could potentially be screaming out. We can only assume that this time around, it will be no different, and everyone will soon tweet out the pic alongside lyrics from Mamma Mia! Here We Go Again. But for now, everyone just seems to be excited that Meryl's back to her meme ways again:
Meryl … we thank you for this gift.