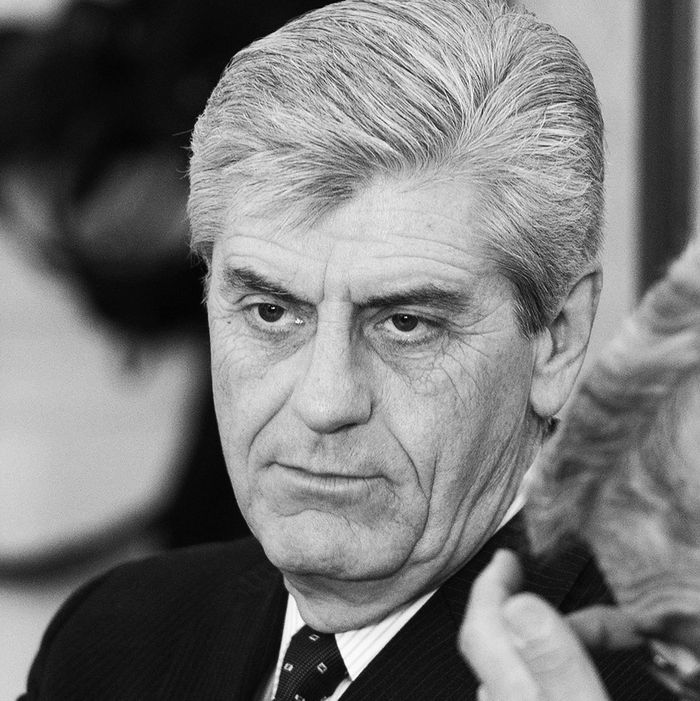 Mississippi governor Phil Bryant.
Photo: Jim Watson/AFP/Getty Images
Mississippi's last-remaining abortion clinic sued the state just an hour after Republican governor Phil Bryant signed into law the nation's strictest abortion bill, Mississippi News Now reports.
On Monday, Bryant — a lawmaker who once stated that "[his] goal is to end abortion" in the state — passed the Mississippi abortion law, which bans the procedure after a woman is 15 weeks pregnant. While the legislation makes an exception if the mother's life is severely threatened, there are no exceptions for rape or incest, making it one of the nation's most restrictive pieces of legislation.
But Jackson Women's Health Organization, the state's sole abortion clinic that has long been targeted by anti-abortion activists, is prepared to fight. Alongside the Center for Reproductive Rights, the clinic is suing the state, which already bans abortions after 20 weeks.
"Under decades of United States Supreme Court precedent, the state of Mississippi cannot ban abortion prior to viability, regardless of what exceptions are provided to the ban," the complaint reads. According to the lawsuit, just 78 out of the more than 2,5000 abortions that the clinic performed in 2017 were for women who were more than 15 weeks pregnant.
Center for Reproductive Rights President and CEO Nancy Northup released their own statement after Bryant signed the law, which reads: "Politicians are not above the rule of law, and we are confident this dangerous bill will be struck down like every similar attempt before it."
Late Monday evening, U.S. District Judge Carlton Reeves scheduled a Tuesday-morning hearing to consider the clinic's request to place a temporary restraining order on the law.
This post will be updated as the case progresses.