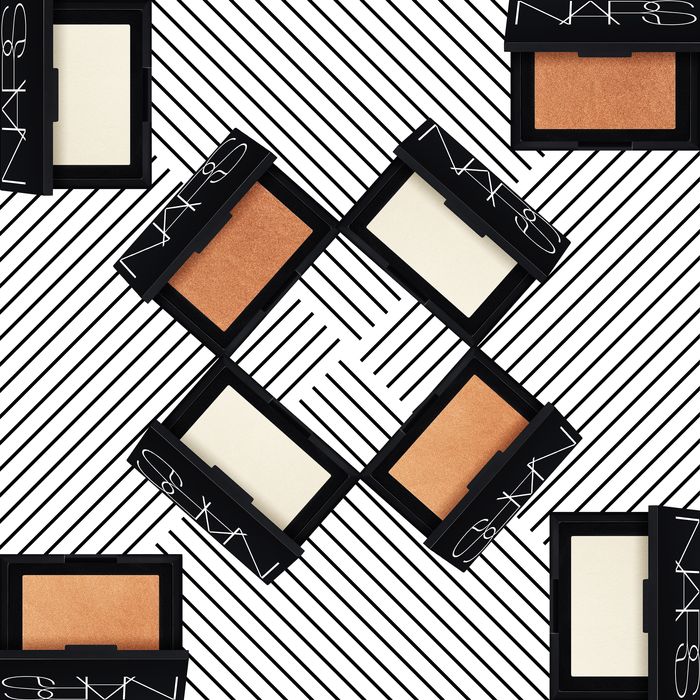 Looking dewy and slightly wet has never been more on trend. Highlighters are so omnipresent in daily beauty routines that people routinely rank their favorite ways to get glowy. While not every highlighter in the market is worthy of a spot on your top shelf, consider clearing room for NARS's new Highlighting Powders.
The powders use what the brand calls Seamless Glow Technology, meaning that they're specially formulated to not have any chunky glitter specks, and they blend seamlessly into the skin. They're infused with micro-spherical powders and pearls that reflect light to make you look more dewy. The natural-looking powders come in six glow-enhancing shades.
Albatross is one of the more striking shades. It's an opalescent gold and perfect for lighter skin tones. It can also be built up and mixed with any of the other five shades for those who want a blinding highlight worthy of beauty blogger Jackie Aina. The other shades include Fort de France (champagne), Ibiza (yellow gold), and St. Barths (warm bronze). Shades Capri (pearly pink) and Maldives (rosy bronze) will give cheekbones a rose-gold glimmer. The summery shades will perk up your complexion, and considering winter hasn't let up yet, it'll offer a flicker of highlight and a glimmer of hope at the end of this nor'easter tunnel.
The Highlighting Powders are available now at NARS and will be available April 1 at Sephora and Ulta.
If you buy something through our links, New York may earn an affiliate commission.