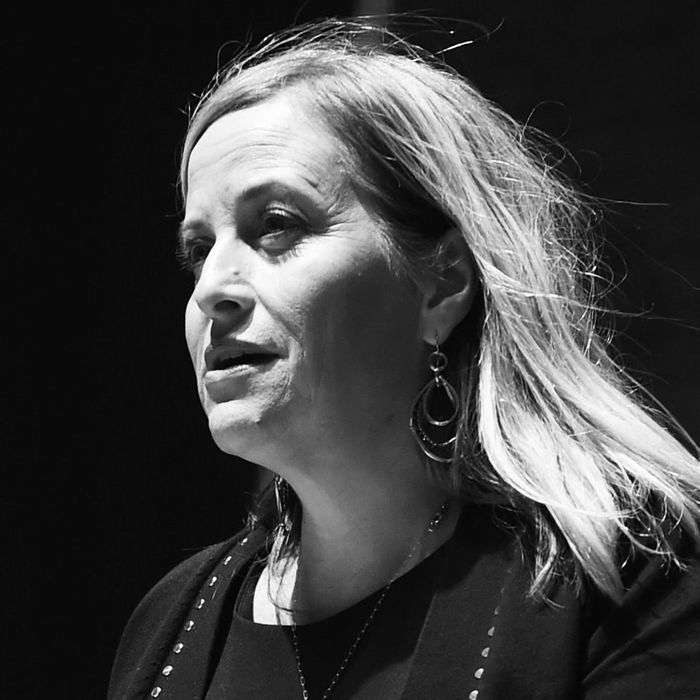 Megan Barry.
Photo: Rick Diamond/Getty Images
On Tuesday morning, Megan Barry pleaded guilty to felony theft of over $10,000, and announced her resignation as mayor of Nashville. Her resignation comes amid a sex scandal that has rocked the city since January, when the mayor admitted to an affair with her former bodyguard, Sergeant Rob Forrest.
Here's what we know.
Who is Megan Barry?
Barry was elected mayor in 2015, after serving as a city councilwoman for eight years. She was Nashville's first female mayor, a favorite among progressives, and was widely seen as a rising star in the Democratic party.
Her husband, Bruce Barry, is a professor at Vanderbilt University. Their only son, Max, died of an apparent drug overdose in July, at the age of 22. Since then, the mayor has become a prominent voice in the national conversation surrounding the opioid crisis.
Who is Sergeant Rob Forrest?
Forrest is a retired Metro Nashville Police Department Sargent who served as the head of the mayor's security detail for 14 years, until his retirement on January 31, the same day Barry acknowledged that she and Forrest had a nearly two-year affair that began in the spring of 2016.
Why is Barry resigning?
Barry's announcement prompted three separate investigations into her behavior and whether she had violated any ethical and criminal laws over the course of her affair. A criminal inquiry by the Tennessee Bureau of Investigation (TBI) found evidence that Barry and Forrest had misappropriated government funds.
Initially, the mayor denied any wrongdoing, but on Tuesday, as part of a negotiated agreement with District Attorney Glenn Funk, Barry pleaded guilty to felony theft of over $10,000. According to the Tennessean, she was "sentenced to three years of probation and has agreed to reimburse the city $11,000 in unlawful expenses." She resigned half an hour later.
Wait, how does the theft relate to her affair?
According to documents subpoenaed by the TBI, Forrest earned over $170,000 in overtime pay between July 2015, and January 2018, far more than he earned under Barry's predecessor, Mayor Karl Dean, and far more than any of the other four officers detailed to Barry's security.
Much of this overtime was accumulated on taxpayer funded trips with the mayor, ten of which took place between the middle of 2016 and 2017, while the couple was having an affair. Although Barry claimed all of the trips were for official business, she admitted that after three of those trips, she stayed behind for four extra days, including an extended stay in Athens, Greece, during which were no official functions on the mayor's schedule, and Forrest was her only companion.
How did Forrester get all that overtime approved?
In October 2016, the mayor's office took over the approval and payments of security detail travel requests, including Forrest's. Barry's Chief of Staff Debby Dale Mason approved nine of the couple's ten trips together (it is unclear whether she was aware of the affair.)
What's happening to Forrest?
Forrest also pleaded guilty to property theft on Tuesday, and like Barry, was sentenced to three years of probation. As part of his agreement, he is to reimburse the city $45,000.
Who's mayor now?
At 5 p.m. on Tuesday, Vice Mayor David Briley will be sworn in as mayor. On August 2, a general election will be held to elect Barry's replacement. Normally, a mayor's resignation would prompt a special election, but Barry's did not because the city's next general election was less than a year away.
"Mayor Barry's resignation will enable us to regain focus on the important work of our city," Briley said on Tuesday.