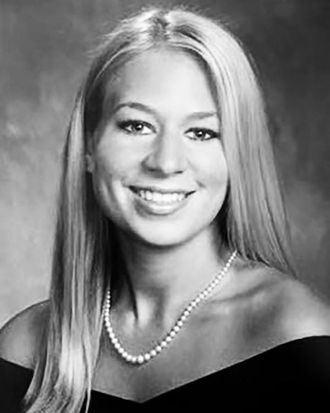 A man linked to the infamous Natalee Holloway disappearance case was stabbed to death in a failed kidnapping attempt, CBS News reports.
Police say that John Ludwick, 32, was killed in Florida on Tuesday while trying to kidnap a woman from her car. It appears that she managed to get his knife away from him, and then used it to stab him until he fled. Ludwick died shortly after at a local hospital. The woman won't be charged, with North Port police spokesperson Joshua Taylor saying that "from every ounce of evidence we have so far, she was a victim in this case."
Ludwick made news last year via an interview he gave to Oxygen's Disapperance of Natalee Holloway series. Holloway went missing at the age of 18 on trip to Aruba back in 2005, making for one of the most high-profile criminal cases of the decade. Local Joran van der Sloot, the last person to be seen with Holloway, has long been the prime suspect in the case but was never charged with her murder. In the series, Ludwick claimed that van der Sloot paid him $1,500 to cremate Holloway's buried remains.
Holloway's remains have yet to be recovered, though she was pronounced legally dead in 2012. Van der Sloot is currently in prison for a murder he committed in Peru in 2010.