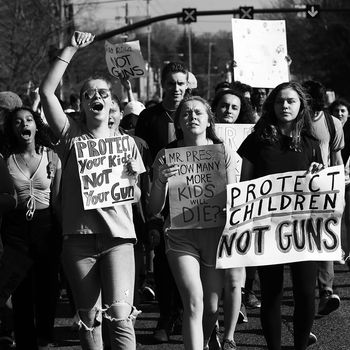 Students walking out after the Parkland shooting.
Photo: Win McNamee/Getty Images
On the one-month anniversary of the horrific shooting at Marjory Stoneman Douglas High School in Parkland, Florida, thousands of students will be walking out of their schools on Wednesday, March 14, as part of a nationwide protest against gun violence. The Cut will stop publishing on all channels at 10 a.m. for 17 minutes to honor the walkout. But what is National School Walkout Day? When is it happening? And how are people participating? Here, what you need to know.
When is National School Walkout Day happening?
The walkout is set to take place at 10 a.m. on Wednesday and last for 17 minutes, which represents 1 minute for each of the people killed in the Florida shooting.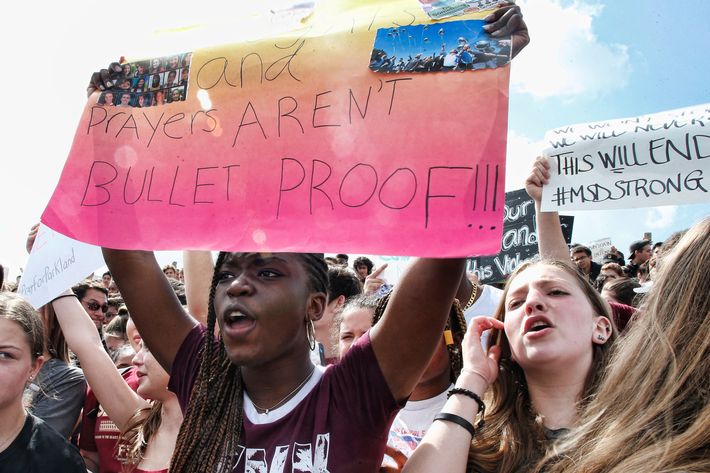 How many students are participating?
Organized by the Women's March Youth Empower, the #Enough National School Walkout already has more than 3,136 student protests planned across the United States for Wednesday. Young people from elementary, middle, and high schools — and even some universities — are set to participate in the events.
What will the walkout entail?
Students are choosing to spend their walkouts in different ways. Some will be standing in circles with their classmates to hold hands, sing songs, and honor the victims of the shooting with moments of silence. Others will be making signs to call on lawmakers to prioritize school safety. Some will even speak the names of all 17 of the victims. Meanwhile, others will be registering to vote — getting started by texting P2P to RTVOTE (788683), according to the Women's Youth Empower website.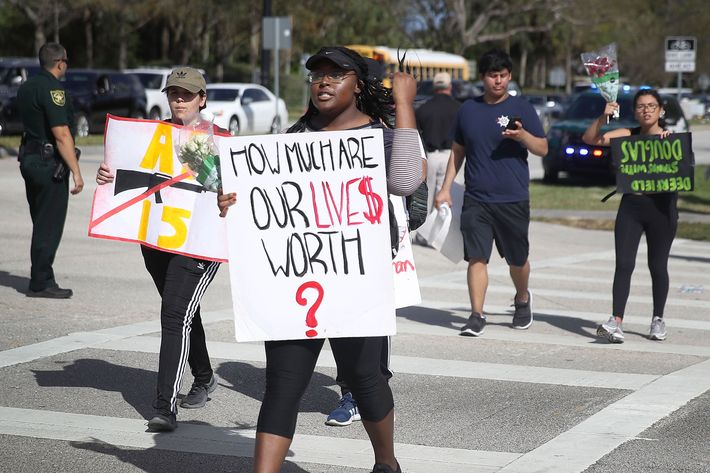 How are people showing their support?
Many people will be posting messages of support about the walkout using the hashtag #EnoughIsEnough on social media. Certain brands are also showing support. For instance, MTV, BET and Comedy Central will all suspend their programming for 17 minutes at 10 a.m. EST during the walkout. Students will also be taking over MTV's social media channels during that time. The Cut will also stop publishing on all channels during the walkout.
This post has been updated.