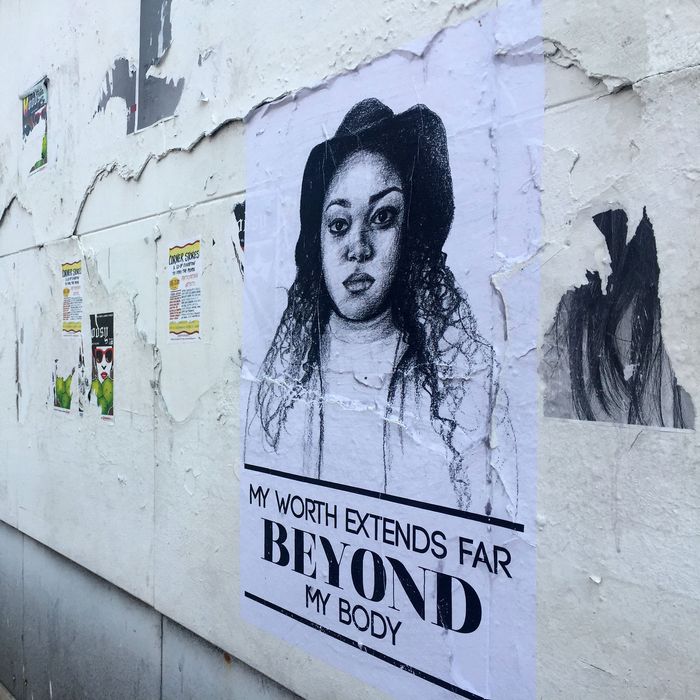 Photo: Tatyana Fazlalizadeh
In an attempt to curb street harassment — 86 percent of women say they were catcalled before the age of 17 — as well as bring more awareness to human rights issues, New York City's Commission for Human Rights is teaming up with artist Tatyana Fazlalizadeh. The artist, whose 2014 series "Stop Telling Women to Smile," focuses directly on the issue of street harassment, is the Commission's new artist-in-residence, as part of NYC Cultural Affairs' Public Artists in Residency Program (PAIR).
While Fazlalizadeh's new project is still in the research phase, her earlier work is still visible on buildings throughout New York. Large posters and murals boast portraits of fed-up women, with text reading "Women are not outside for your entertainment," and "My outfit is not an invitation." Fazlalizadeh interviews the women on their experience with harassment and puts their quotes on the posters along with their photo. It's important for Fazlalizadeh for the work to be placed on the street, where the harassment occurs, in an attempt to "reclaim that space as ours." The pieces humanize the victims, speaks to catcallers and harassers directly in a confrontational, unabashed way.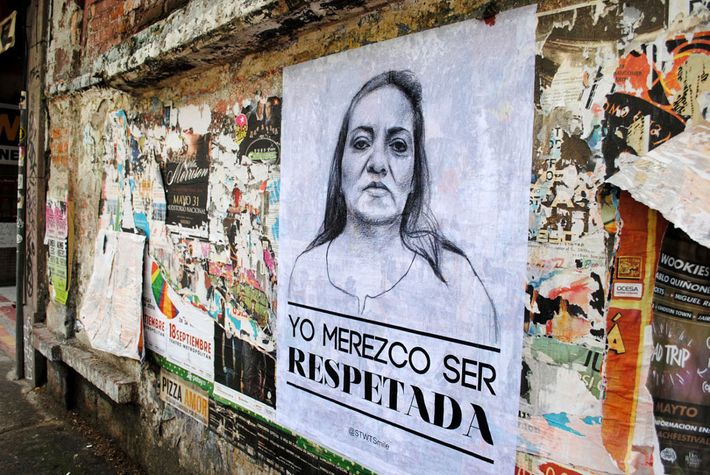 "They are arresting in the best sense of the word," said Carmelyn P. Malalis, chair and commissioner of the New York City Commission on Human Rights. "They make people stop, think, and initiate conversation. They evoke this idea that everyone, regardless of who you are, or what you do, has a place in the fight for human rights."