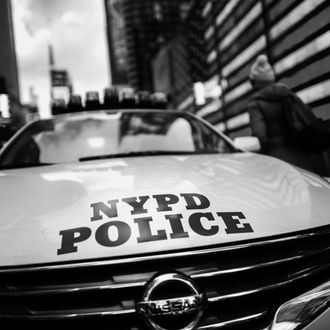 Photo: Craig Warga/Bloomberg via Getty Images
New York state lawmakers have passed a bill that will explicitly ban cops from having sex with people in their custody, BuzzFeed News reports.
Previously, New York was one of 35 states in which police officers could claim that the other party consented when faced with claims of sexual assault. Per Senate Bill S7708, this will no longer be possible, as it establishes that anyone in police custody is incapable of consent.
This bill was inspired by the case of a teenager who goes by the pseudonym of Anna Chambers. Chambers, 18, claims that in September 2017, two NYPD detectives took her into custody for possession and then proceeded to rape her. The detectives — Edward Martins and Richard Hall — have pleaded not guilty and repeatedly claimed that the acts were consensual. Evidence collected in a rape kit contains both their DNA. Her lawyer also alleges that several cops intimidated Chambers and her mother in an attempt to stop them from pressing charges.
Chambers told BuzzFeed News, "hopefully this is a start that will help public awareness and begin changing that police culture of sexual misconduct."