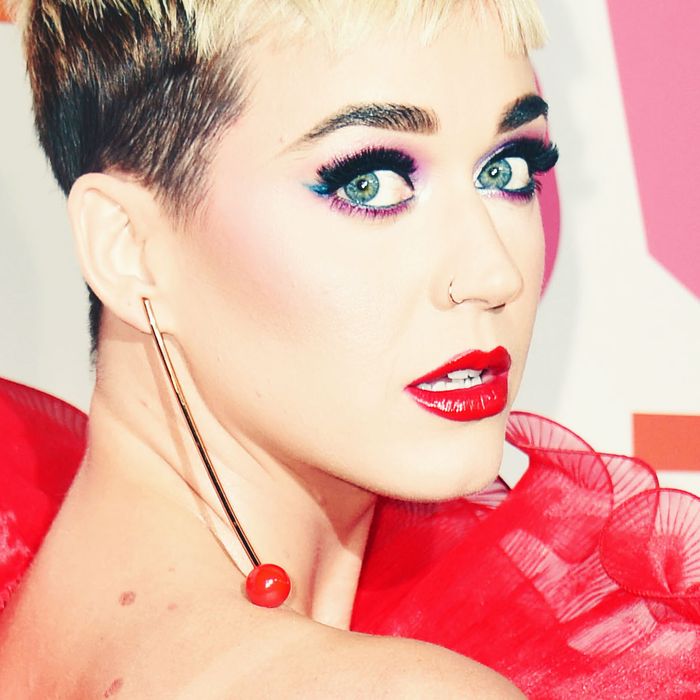 Katy Perry.
Photo: VALERIE MACON/AFP/Getty Images
An only-in-L.A., years-long legal battle between Katy Perry and a group of nuns over property took a tragic turn yesterday when one of the five sisters involved died during a court appearance, TMZ reports.
Eighty-nine-year-old Sister Catherine Rose Holzman was one of the nuns connected to the California Institute of the Sisters of the Most Holy and Immaculate Heart of the Blessed Virgin Mary, a convent located on an eight-acre estate in Los Feliz that became the subject of a major property battle in 2015. In short, the nuns decided to sell the property to restaurateur-hotelier Dana Hollister, whereas Los Angeles Archbishop Jose H. Gomez wanted to sell it to Perry.
While Sister Holzman conceded that Perry was "nice" after the pop star tried to win over the sisters by singing gospel music to them, Sister Holzman did not want Perry to own the property.
"Katy Perry represents everything we don't believe in," Holzman said in 2015. "It would be a sin to sell to her." But in 2016, Perry won the legal battle.
According to TMZ, Sister Holzman was in court for a post-judgment hearing when she died, where shortly before her death, she made a plea to Perry: "And to Katy Perry, please stop. It's not doing anyone any good except hurting a lot of people."
On the nuns's website Stand With the Sisters, a photo of Sister Catherine Rose is featured alongside the message "Rest with the angels our most precious treasure."