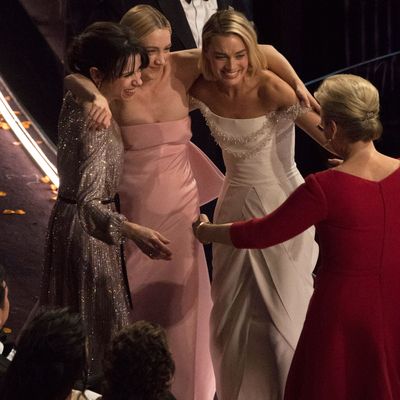 Sally Hawkins, Saoirse Ronan, Margot Robbie, and Meryl Streep hug it out.
Photo: Ed Herrera/ABC via Getty Images
After Frances McDormand won the Best Actress award at the 2018 Oscars (and got every female nominee from this year to stand during her speech), actresses Margot Robbie, Saoirse Ronan, Sally Hawkins, and Meryl Streep group-hugged out the pain of losing in that category.
The moment, which was thankfully captured on film right before the commercial break, was genuinely sweet: Four women who clearly admire and like each other (and who probably spent more time with one another than they'd ever imagined throughout this awards season) participating in a friendly group hug.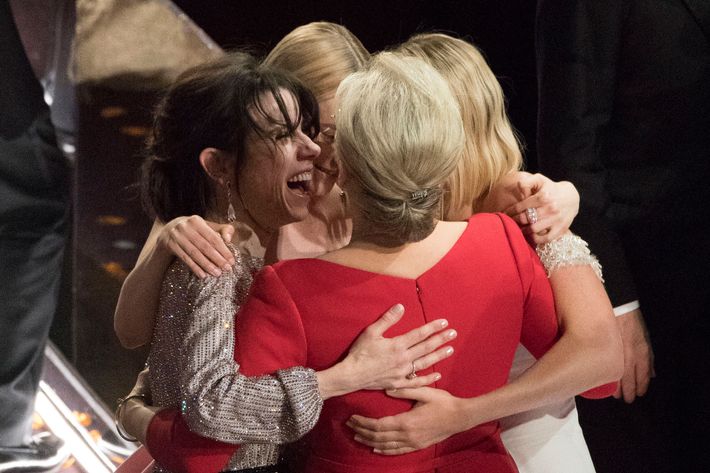 We'll definitely have to do the same next time we lose something.