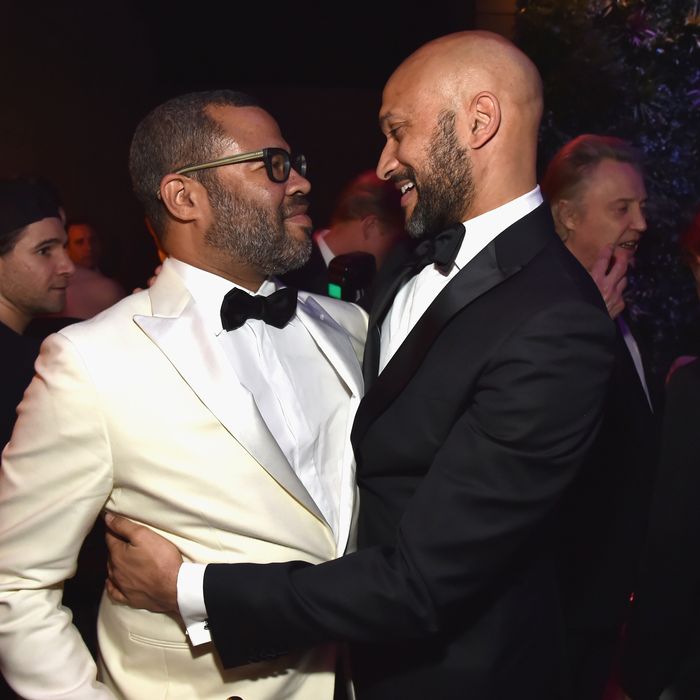 Jordan Peele, Keegan-Michael Key.
Photo: Kevin Mazur/VF18/WireImage
Not only did Jordan Peele make history at the 2018 Oscars on Sunday night when he became the first black winner of the Best Original Screenplay award, he also received the best friend reaction to his award from his buddy and longtime partner-in-comedy, Keegan-Michael Key.
Although he didn't attend the Oscars ceremony, Key watched it all go down at a viewing party. When Peele won his Oscar, Key was spotted jumping up on his chair with his arms above his head in a look of absolute joy. Key also appeared to have tears of happiness in his eyes in pictures taken during Peele's speech.
The pictures, rightfully, warmed the cold hearts of everyone on social media, many of whom acknowledged the importance of being able to experience pure happiness for someone else's accomplishments:
And even Key himself share a pic of his pure delight in his friend's achievement:
Later, the pair were seen embracing at an Oscars after-party. No, I'm not crying, you're crying (I'm crying, we're all crying).