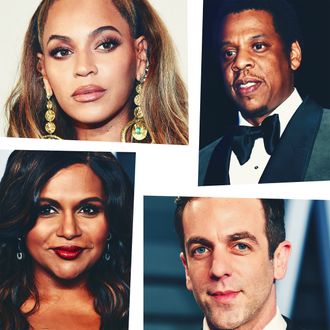 Beyoncé and Jay-Z, B.J. Novak and Mindy Kaling.
Photo: Getty Images
Welcome to You Know What I Heard, the Cut's weekly celebrity gossip column about the peregrinations of the rich and famous. Have gossip? Email me at allie.jones@nymag.com, send me a message on Twitter, or contact me on Signal (ask for the number).
Another Oscars weekend has come and gone, and as usual, the parties were more interesting than the ceremony itself. What did celebrities do at these exclusive affairs? Took selfies, pretended to eat In-N-Out burgers, and got too drunk, probably. Here are some gossipy tidbits from various tabloid reports about Hollywood's Biggest Night™ …
Former Office co-stars and exes Mindy Kaling and B.J. Novak attended the Vanity Fair party together, fueling speculation that they are "on" again. Kaling, you may know, recently had a baby girl, but in a power move we'll call the "January Jones," hasn't revealed the paternity of the child. Could Novak be the dad? People reports that Kaling and Novak are "just friends," which doesn't really answer the question. According to the tabloid, the just-friends left the party together around midnight.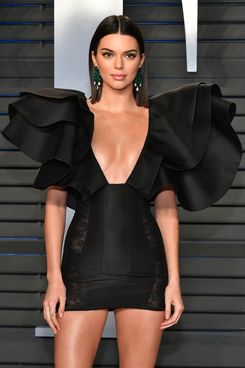 Also at Vanity Fair, a newly single Sarah Silverman was spotted smoking outside with Jon Hamm. Emma Roberts stood on the terrace "clutching a bottle of Champagne." And Kendall Jenner, who mysteriously didn't walk in any shows during fashion month, was "oddly reluctant" to pose for photos with Caitlyn Jenner.
At Byron Allen's Oscar Gala, Jamie Foxx danced all night sans Katie Holmes. Here's a photo of Holmes wearing sweatpants at daughter Suri's school drop-off the next morning.
Celebrity composer David Foster, 68, and Katharine McPhee, 33, were more open about their rumored romance: They posed for photos together at Elton John's party. And Ariana Grande made her first public appearance in months, with her boyfriend Mac Miller, at Madonna's party.
The most exclusive event, of course, was hosted by Beyoncé and Jay-Z at the Chateau Marmont, in honor of two-time Oscar nominee Mary J. Blige. According to Entertainment Tonight, Tracee Ellis Ross, Drake, Tiffany Haddish, Leonardo DiCaprio, Tobey Maguire, Shonda Rhimes, and Jordan Peele were all invited, and the invitations read, "No sitting, only dancing." "Page Six" reports that Bey and Jay went to great lengths to keep paparazzi away from the entrance, routing guests through the kitchen and a garage. "They wanted to mind-f–k everyone and keep everything mysterious and exclusive," a source told the site.
Reports about what went on inside the party are limited; we'll have to wait for Tiffany Haddish's retelling.
Know who wasn't at any Oscars parties? The newly single Jennifer Aniston. We probably won't hear from her until later this year, when she has to promote her new movie Dumplin' (here's hoping she reveals all about her breakup with Justin Theroux in another stunning Vanity Fair profile). For now, she's hanging out at home with close friends and doing yoga, according to People.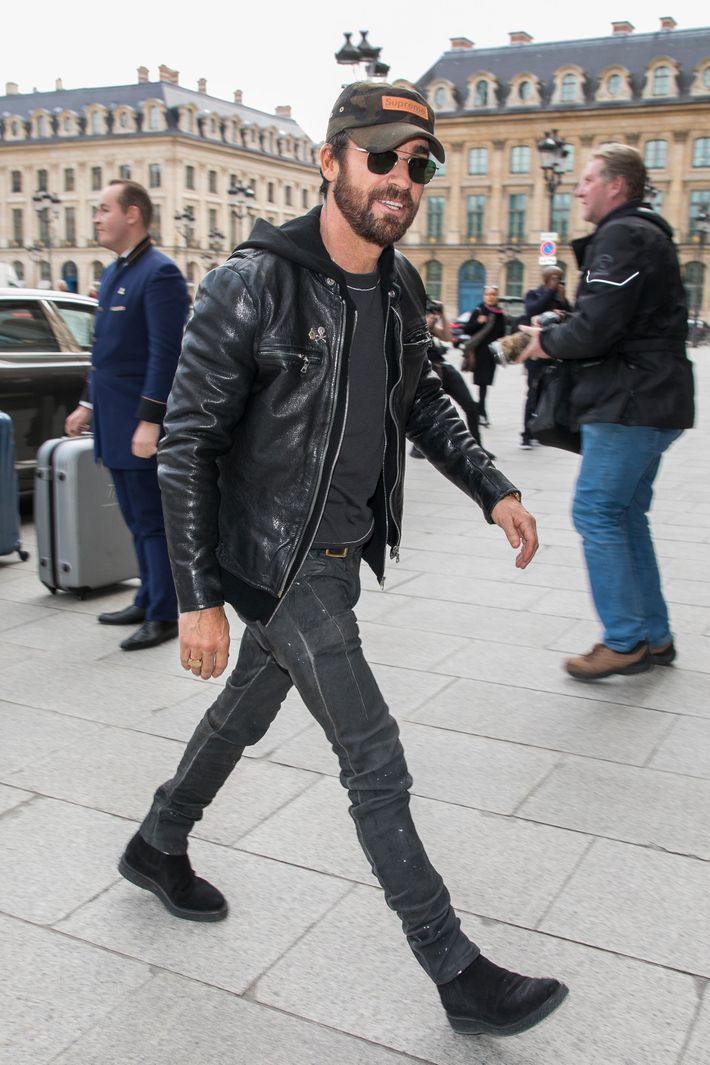 Theroux, meanwhile, isn't hiding from the paparazzi. He traveled to Paris this past weekend for Fashion Week, and he's been photographed multiple times entering and exiting the Ritz. It's funny: For the past two weeks, his friends have been telling the tabloids that Theroux hated Aniston's "Hollywood" crowd and that he prefers the "edgy" lifestyle he led before marrying her. But now he's single. And when he goes to Paris, he stays at the Ritz?
One small blessing from this week:
Jennifer Garner looked great at the Oscars, and Ben Affleck went to meet his kids at church on a motorcycle.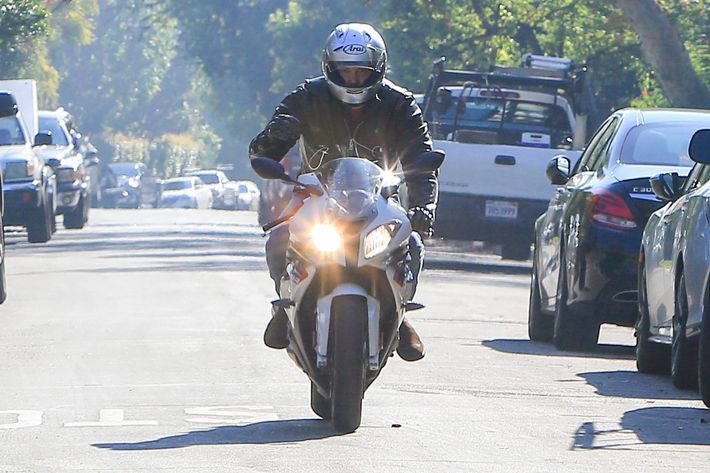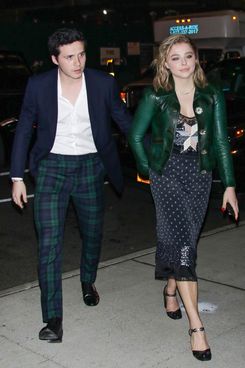 Finally, I'll leave you with this "Page Six" story about Brooklyn Beckham's 19th birthday, which he spent with his on-again girlfriend Chloë Grace Moretz. The couple reportedly celebrated with friends at STK Downtown, and when the DJ played the Spice Girls, "everyone crowded around Brooklyn and were singing … including Brooklyn. They went wild."
The Spice Girls will reportedly be in attendance at Prince Harry and Meghan Markle's wedding in May. As close friends of the Windsors, David and Victoria Beckham will definitely be there. All of this is leading me to the harrowing realization that … oh my God … Chloë Grace Moretz might get to go to Meghan Markle's wedding?
Please pray for me during this challenging time. And thank you all for gossiping this week! Don't forget to email me at allie.jones@nymag.com, send me a message on Twitter, or contact me on Signal, if you'd like to chat.