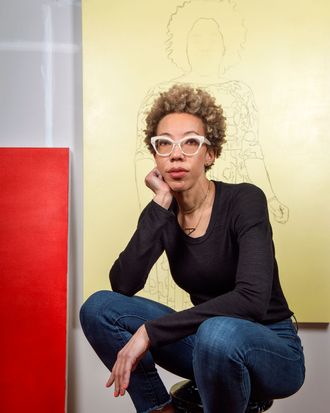 This month, WNYC's Note to Self and the Cut are collaborating on a project to explore the question of what it means to be a woman online. Together, we have created a special series of podcasts and portraits called No Filter: Women Owning It Online.
We invite you to share your own experiences of being a woman online by leaving a voice note here.
In this episode, Amy Sherald talks to Manoush Zomorodi about painting Michelle Obama's official portrait and having a heart transplant at age 39. The Cut senior writer Allison Davis joins to discuss how finding success and fame later in life can bolster confidence against detractors.