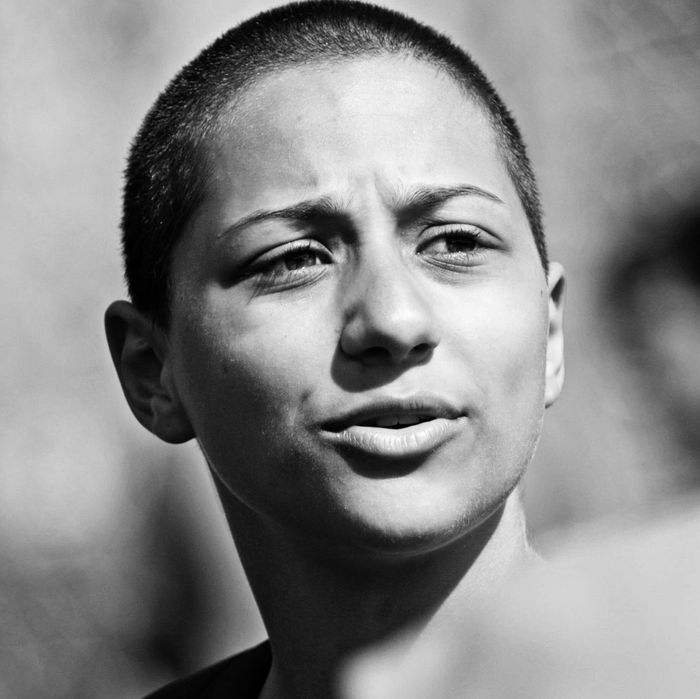 Parkland shooting survivor Emma González.
Photo: John McCall/TNS via Getty Images
In the wake of the horrific shooting at Marjory Stoneman Douglas High School in Parkland, Florida, a number of student survivors became vocal gun-control advocates — apparently, to the dismay of Republican Maine House candidate (and lifetime NRA member) Leslie Gibson. The politician had been running unopposed when he decided to call survivors Emma González a "skinhead lesbian" and David Hogg a "bald-faced liar." But now, after learning of his comments, 28-year-old Eryn Gilchrist filed paperwork to run against him.
Gibson made headlines this week after a now-deleted tweet went viral. In response to an article that had a photo of González (who is bisexual), Gibson wrote, "There is nothing about this skinhead lesbian that impresses me and there is nothing that she has to say unless you're a frothing at the mouth moonbat." He also insulted Hogg.
Soon after, Gibson issued an apology, saying his comments were made in defense of Constitutional rights. But on Thursday, Hogg tweeted: "Hey freinds in Maine! Who wants to run against this hate loving politician he's is running UNOPPOSED RUN AGAINST HIM I don't care what party JUST DO IT. (sic)" That same day, Gilchrist filed paperwork to enter the race against Gibson in Maine's 57th District.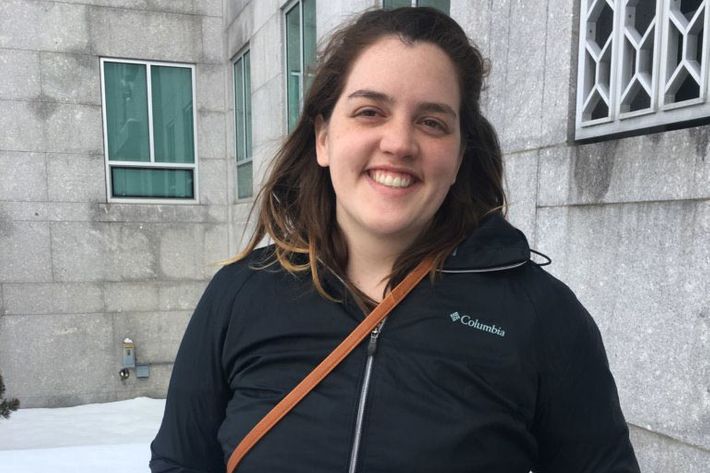 Speaking with the Sun-Journal, Gilchrist said she never intended to run, but felt so "horrified and embarrassed" at the prospect of Gibson representing her that she felt compelled to enter the state House of Representatives race. "I would really have been happy to partake in representative democracy by voting," Gilchrist said.
Gilchrist is a 2013 graduate of Bates College who currently works for a medical device company in Bowdoin, Maine. House Speaker Sara Gideon told the Sun-Journal in a statement, "We could not be happier to have Eryn run." The new candidate added that she was looking forward "to working hard over the next several months to earn the trust and support of people throughout my community."