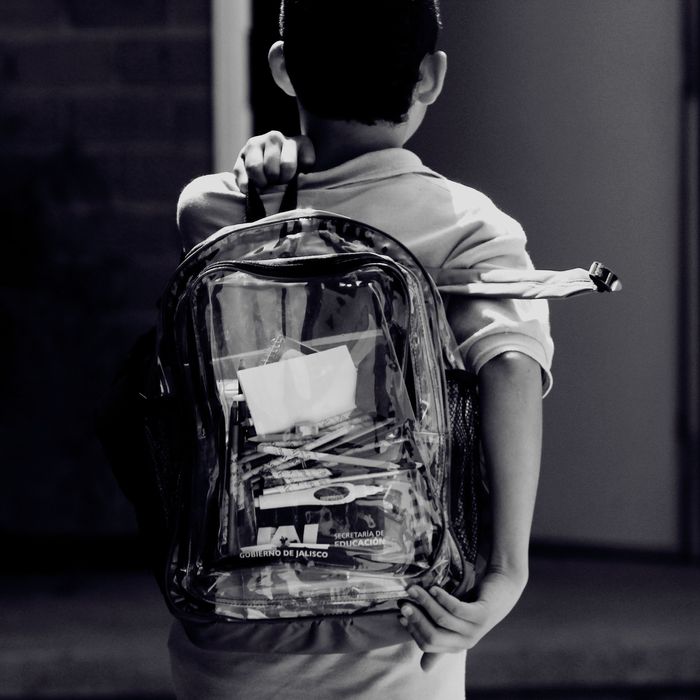 A student in Mexico.
Photo: HECTOR GUERRERO / Stringer/2012 AFP
Just days before student survivors of the shooting in Parkland, Florida, will lead a worldwide march for gun control, the school district has decided that they must wear clear backpacks to class.
Robert Runcie, superintendent of Broward County Public Schools, made the announcement last night. The rule will be enacted after spring break. If a student doesn't have a clear backpack, one will be provided to them.
The New York Times pointed out that since the shooting last month, two students at Marjory Stoneman Douglas High School have been charged with carrying knives on campus and the shooter's brother was arrested for trespassing. Students will also be given an ID badge that they must have on them at all times, and the school district is exploring the idea of putting metal detectors at entrances.
Many students criticized the move on social media for being ineffective compared to gun-control laws.
The students are focused on changing the nation's gun laws, and have planned the March for Our Lives this weekend. There are 270 events worldwide that will accompany the main march in D.C. Their goal is to spur concrete legislative action for stricter gun-control laws to prevent school shootings from happening.