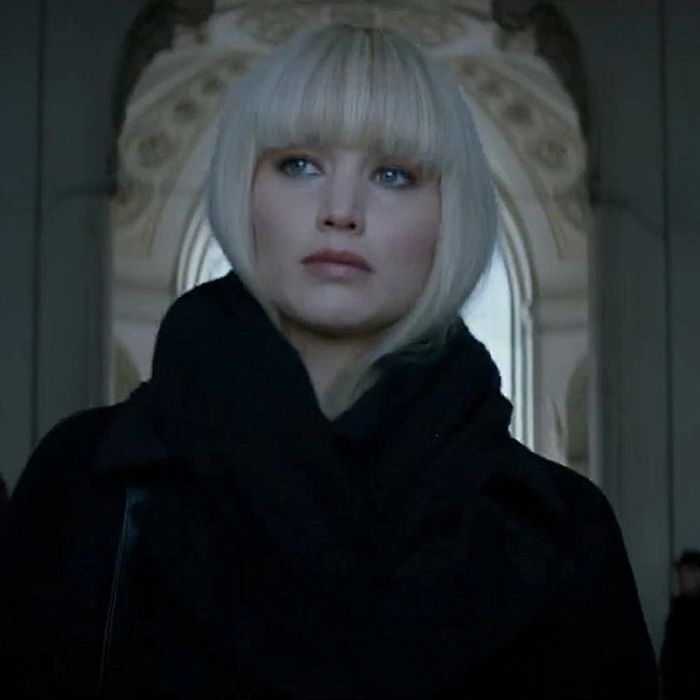 Jennifer Lawrence and her hair.
Photo: Twentieth Century Fox
Jennifer Lawrence's latest movie, Red Sparrow, follows the tale of a young woman who goes from brunette ballerina to sexy ice-blonde spy. Because obviously the best way to commit to your new life of sex-spionage is with a new hair color.
But beauty twitter is not standing for the idea that J.Law could go from chestnut brown hair to near-perfect platinum blonde by using one box of dye, applied without gloves.
Going platinum is an intense process that can take anywhere from several hours to several days. To be an accurate depiction of a dye job, the scene would have to be a six-hour long interlude of Jennifer Lawrence getting her hair bleached, then bleached again, then colored again. And then throughout the film she would have to go get her roots done every few weeks. Nothing fuels a spy drama like sitting underneath a heat lamp.
Or she could have used a wig — it's good enough for Oprah. Considering Lawrence's reputation for being relatable, this is disappointing.