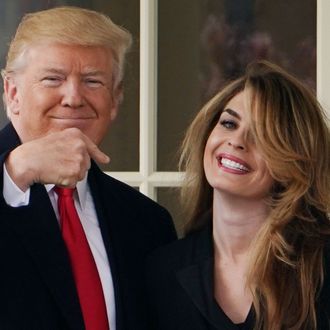 "That's Hope Hicks."
Photo: Mandel Ngan/AFP/Getty Images
Soon, Hope Hicks will join the long list of people who have left the Trump administration behind them. But unlike others — who were reportedly physically removed from the premises or, say, found out they were fired while they were on the toilet — Hicks received a warm good-bye from the president. The outgoing White House communications director was one of Trump's most trusted confidantes, so it's only fitting that he bid her an over-the-top good-bye as he headed out to board Marine One for a trip to Ohio. It took place in front of the White House — and, crucially, in front of a bunch of cameras.
Here's the classic and natural "point directly at the person you're saying bye to" gesture we all know and love: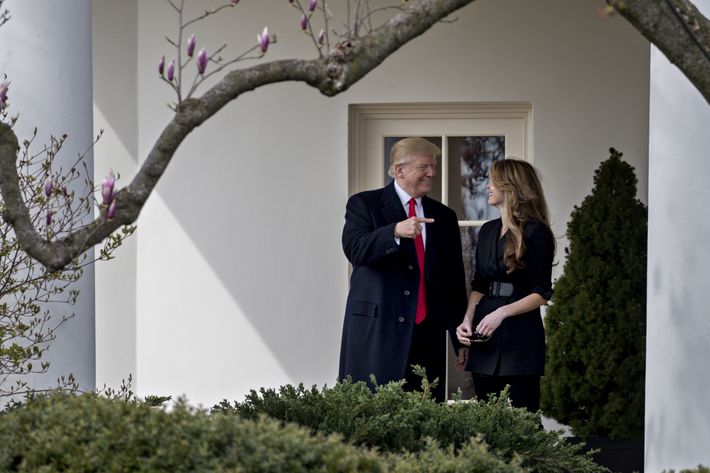 A handshake and a cheek kiss: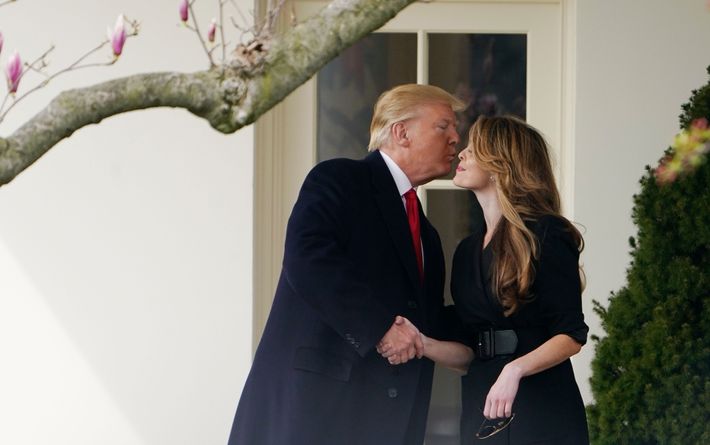 And a dramatic pivot to her new life, a.k.a. her parents' house in Greenwich, Connecticut.