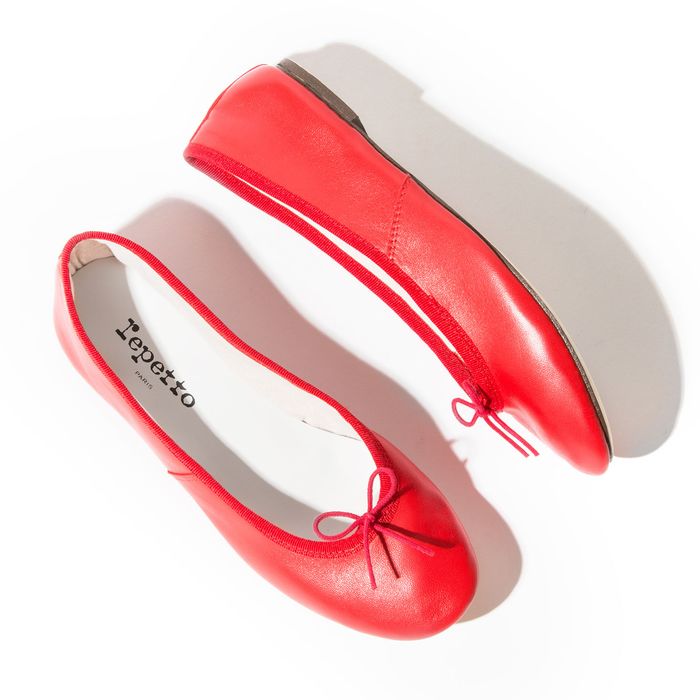 Photo: Courtesy of Repetto
An unlikely French name now shares a space with Henri Matisse and Marcel Duchamp at the Museum of Modern Art. On Tuesday, MoMA announced that it would be adding Repetto's "Cendrillon" ballerina flat to its permanent collection, in recognition of its "excellent design," per a press release.
The original Cendrillon Ballerina was created by Rose Repetto in 1956 with Brigitte Bardot as her muse. It made its debut on Bardot's feet in Et Dieu créa la femme, and has since become a symbol of that laissez-faire French-ness the world-over strives to embody.
"It is an honor for Repetto to become part of MoMA's permanent collection," said Gilles Assor, CEO of Americas at Repetto. "I would like to thank the MoMA curators for the unique and amazing opportunity. The recognition is another solid 'step' on the plan I have for the brand in America."
The ballet flat is not the first shoe to make it to the MoMA. Last fall, the museum's "Is Fashion Modern?" exhibit included everything from Converse sneakers to flip-flops.
When can we expect ugly sneakers in the MoMA?