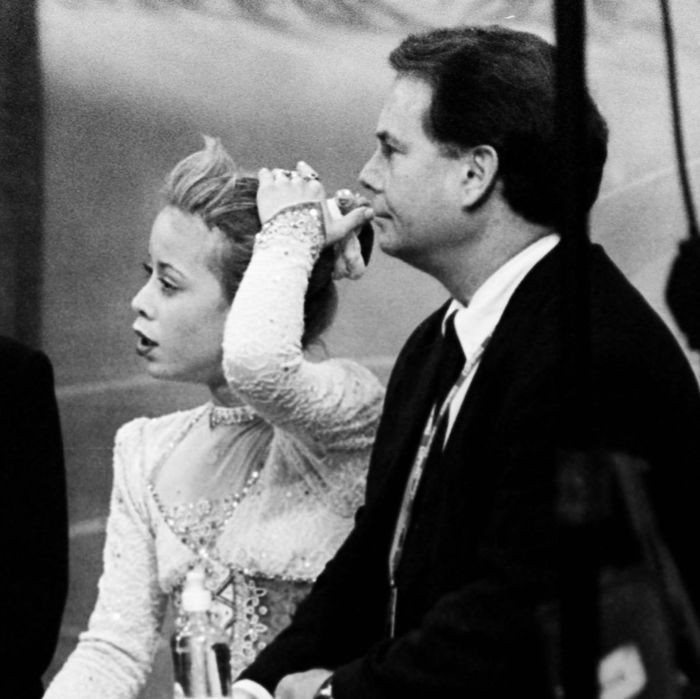 Photo: Jamie Squire/Getty Images
Richard Callaghan, the U.S. Figure Skating Coach who trained Tara Lipinksi during her Olympic Champion victory, has been suspended. The suspension comes after officials reopened an investigation into claims made against him in 1999 by another figure skater, Craig Maurizi.
What exactly sparked officials to reopen the case is still unclear.
Maurizi has declined to comment and is seeking legal representation.
When the allegations first surfaced in 1999, Maurizi claimed Callaghan, engaged in sexual misconduct with him when he was only 15 years old. Two other students anonymously spoke out about having similar experiences with Callaghan.
Callaghan denied the charges and said he never behaved inappropriately with Maurizi. After learning about the suspension today, Callaghan responded, "That's 19 or 20 years ago. I have nothing to say." As recent allegations against U.S. swim and gymnastics coaches have proven — better late than never.
Callaghan also served as coach to six-time U.S. Champion Todd Eldredge. Beloved Olympic star and commentator Lipinksi has yet to comment.