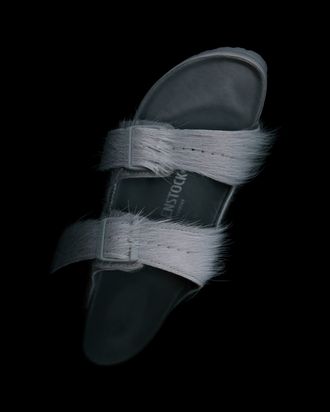 Birkenstock is the crown jewel of the "ugly shoe" market. It has the heritage (their signature sandals have gone in and out of fashion for decades), and the dedication to their style that goes above and beyond any jazz shoe hybrids on the market. Throw in Goth, often-brutalist designer Rick Owens and you've got one chic shoe. Owens is the first designer ever to collaborate with Birkenstock.
"I didn't really want to throw a lot of spangles at it, and call it a day," Owens told Vogue. "I wanted to do something to the architecture, so I just extended the straps so they hit the floor, and I added more holes, because when you add holes they become confection. Like lace."
His collection of the hippie-friendly shoes is rendered in pearly shades of gray, shadowy dark greens, and almost-blacks. He used cashmere felt, one of his favorite fabrics, for the slippers and added feathery, cowhide straps to some. The pièce de résistance are the silvery-gray Arizona Long Hair Cow Fur sandals, pictured above. They're shoes to channel your inner Hermes (the Greek god, not the Birkin bag manufacturer).
If you're in L.A., you're in luck. The collection will be available in a shipping container-cum-retail concept labeled "Birkenstock Box X Rick Owens" at 819 N. La Brea Avenue from April 17–21. For the non-Californians, preorder starts on April 2 across all Rick Owens channels. The collection launches on April 17. See the full felted and feathery collaboration below.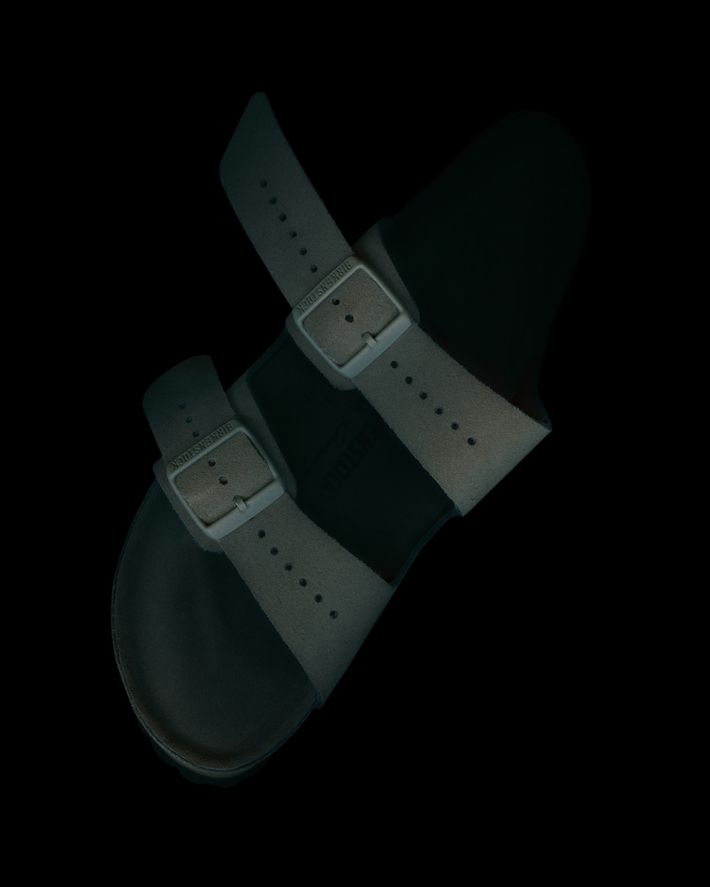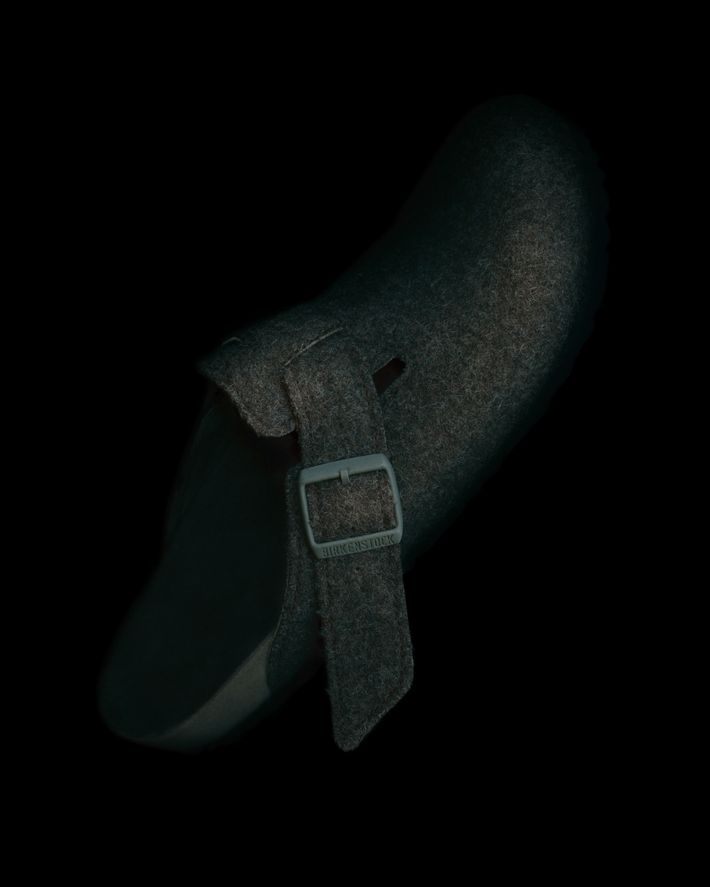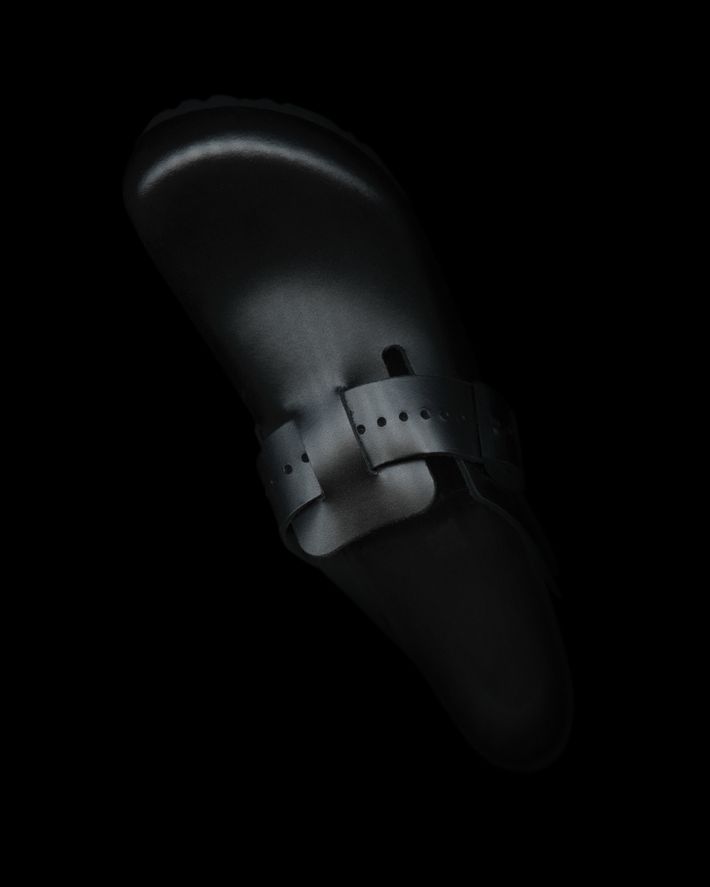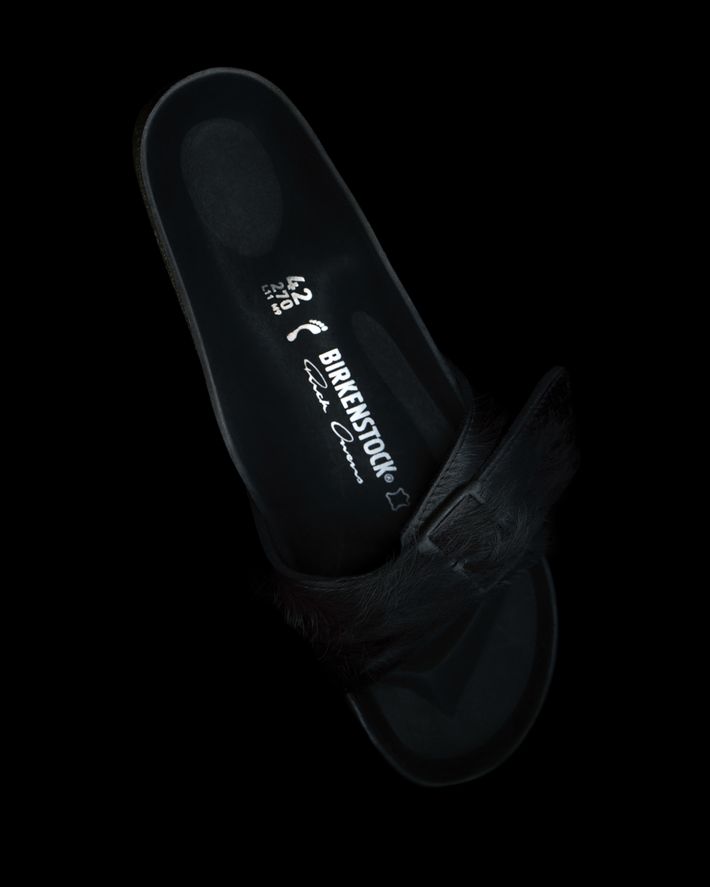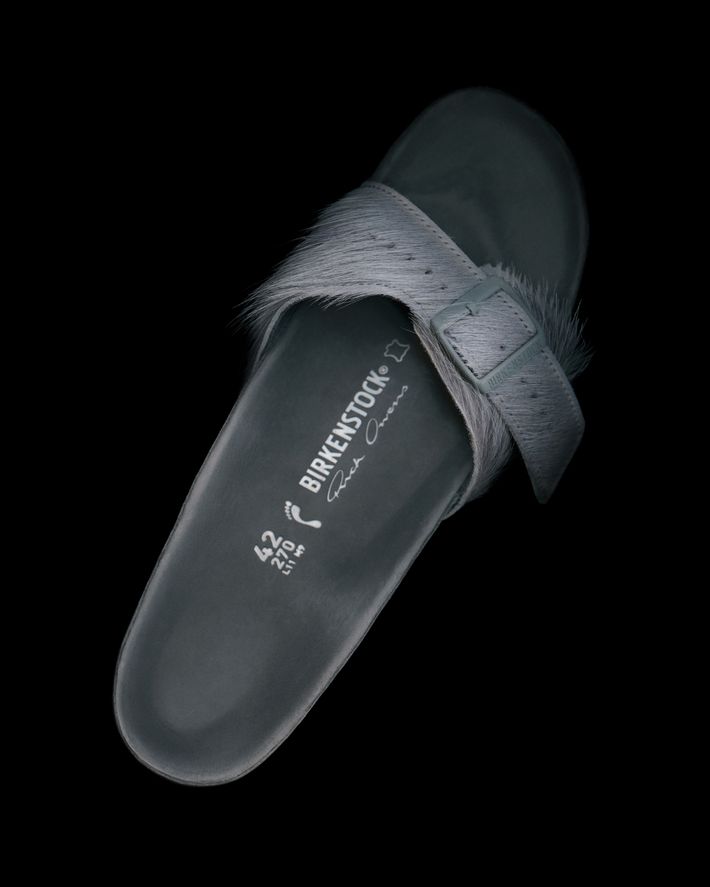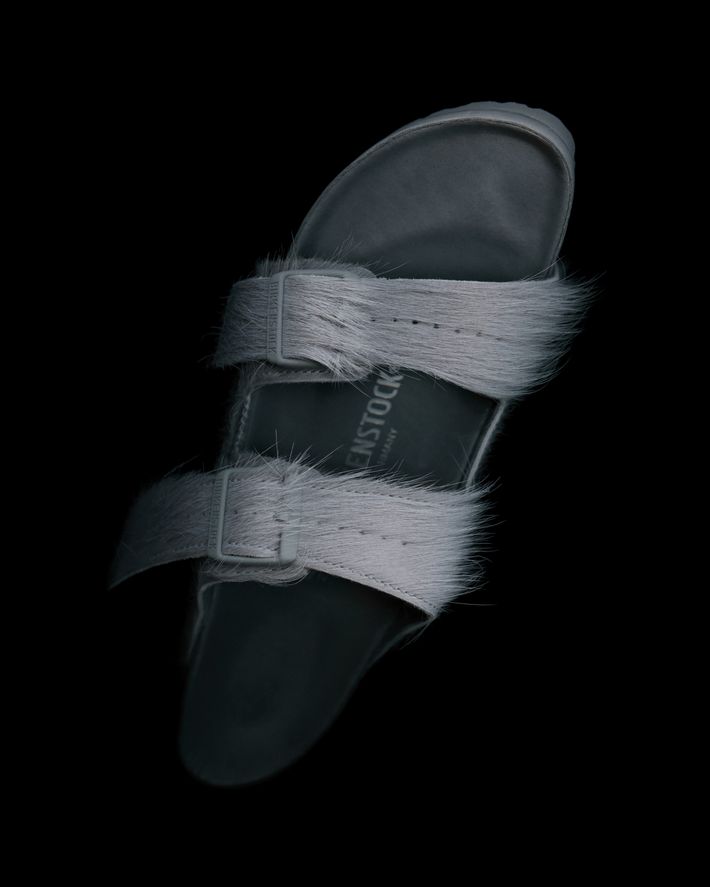 This post has been updated to reflect the pre-order across Rick Owens channels.