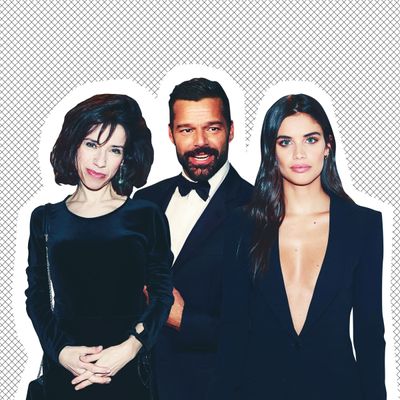 Sally Hawkins, Ricky Martin, and Alessandra Ambrosio.
Photo: Getty Images
Before The Shape of Water won the Oscar for Best Picture, the cast partied at the Giorgio Armani store on Rodeo Drive in Beverly Hills on Saturday night. Roberta Armani hosted the event, a celebration of director Guillermo del Toro. Outside, a gauntlet of paparazzi and curious civilians flanked Armani's black velvet rope. Inside, Hollywood insiders mingled with a cast of actors and fashion folk, including the likes of Samuel L. Jackson, Alessandra Ambrosio, and Ricky Martin (all in Armani, naturally).
Del Toro, who would go on to win the award for Best Director, was the man of the hour, posing for countless pictures and greeting well-wishers. He told the Cut his pre-Oscars ritual involved "a very normal day … shower, taking it very easy."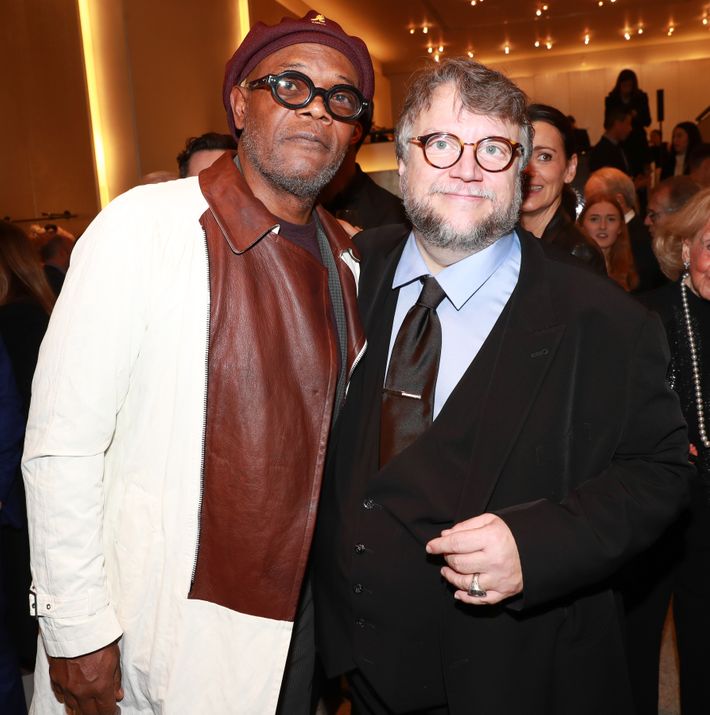 Asked about his favorite thing about Hollywood, del Toro, who lives in the valley, said it's actually his commute: "I love going across the mountains." As for what he'd change in Hollywood, del Toro revealed that he'd like things a little more literary. "More bookstores. Fifty percent of the bookstores I used to love are closed."
Other notable attendees included Darren Criss of Glee fame, who plays the serial killer Andrew Cunanan in American Crime Story: The Assassination of Gianni Versace, and who was feeling inspired by being in del Toro's company. "My favorite thing about getting to work in what we would consider the broad concept of Hollywood is being able to work with people you admire, that brought you there in the first place," he said. "To get to meet people like Guillermo del Toro, someone I've admired for so many years, that's the cool side of" — making air quotes with his fingers — "Hollywood."
Between posing for selfies with flocks of fans, singer Ricky Martin predicted del Toro's win, praising The Shape of Water and declaring his devotion to Armani. "There's something very erotic about it that I really love," he said of the film.
And of the Italian fashion house: "I've been working with Giorgio for almost 20 years now, he's outfitted my tours, and I love what he does, and of course when I'm invited to his event, I'll be there because Giorgio is family."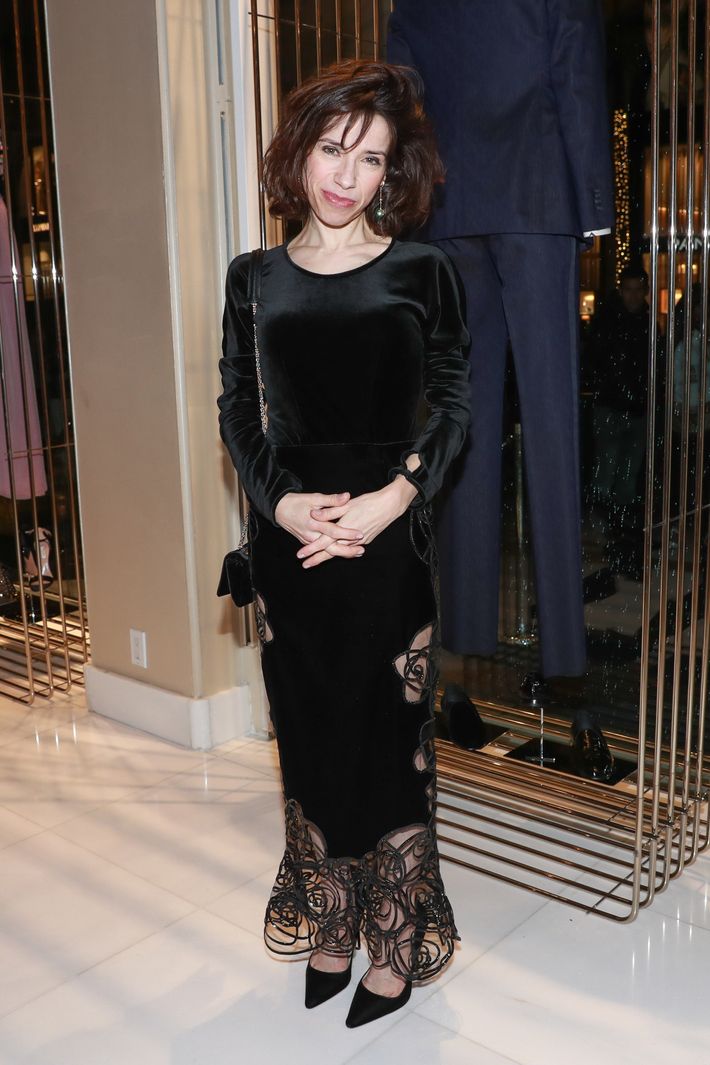 Toward the end of the night, actress Sally Hawkins, star of The Shape of Water, also made an appearance, and shared an affectionate moment with Roberta Armani and del Toro amid the pop of flashbulbs. Family, indeed.