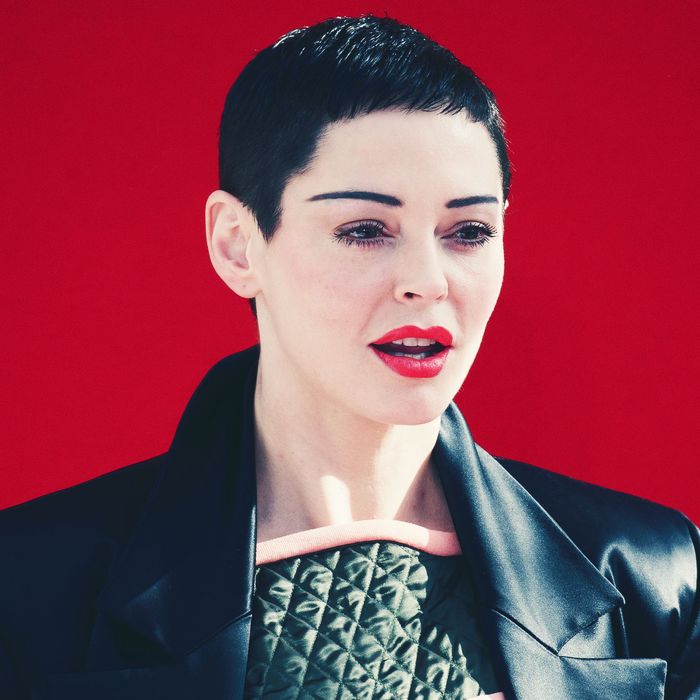 Rose McGowan.
Photo: Francois G. Durand/WireImage
It was disgraced Hollywood producer Harvey Weinstein's birthday on Monday, and actress Rose McGowan — one of the dozens of women who have accused him of sexual assault and harassment — posted a video message for him on social media: "We win."
"Happy birthday Harvey Weinstein," McGowan says in the video. "I told you we'd be coming. I told you 20 years ago if I heard of you doing this to another girl or woman, we would come for you; I would come for you. Happy fucking birthday." She then winks and adds, "From all of us: We win."
The message came shortly after Time's Up — an initiative and legal-defense fund fighting sexual harassment and gender inequality — called on New York governor Andrew Cuomo to investigate New York district attorney Cyrus Vance's alleged mishandling of a Harvey Weinstein sexual-assault case, which was recently revealed by New York Magazine. On Monday, following pressure from Time's Up, Cuomo announced that he had directed the state attorney general to review how Vance handled the case.