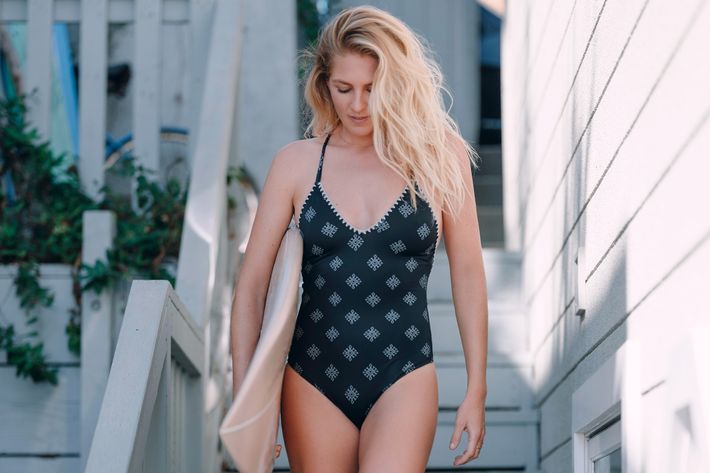 Stephanie Gilmore, now 30, has been surfing professionally since she was 17. In that time, the Australia native has become a six-time world champion and demonstrably dominated in her sport. This season, as a Roxy Athlete, she stars in the brand's spring campaign, which features stylish takes on beachwear that translate equally well to the street. Scroll on for the images of Roxy's best casual spring looks, along with Gilmore's insights on what surfer style is all about.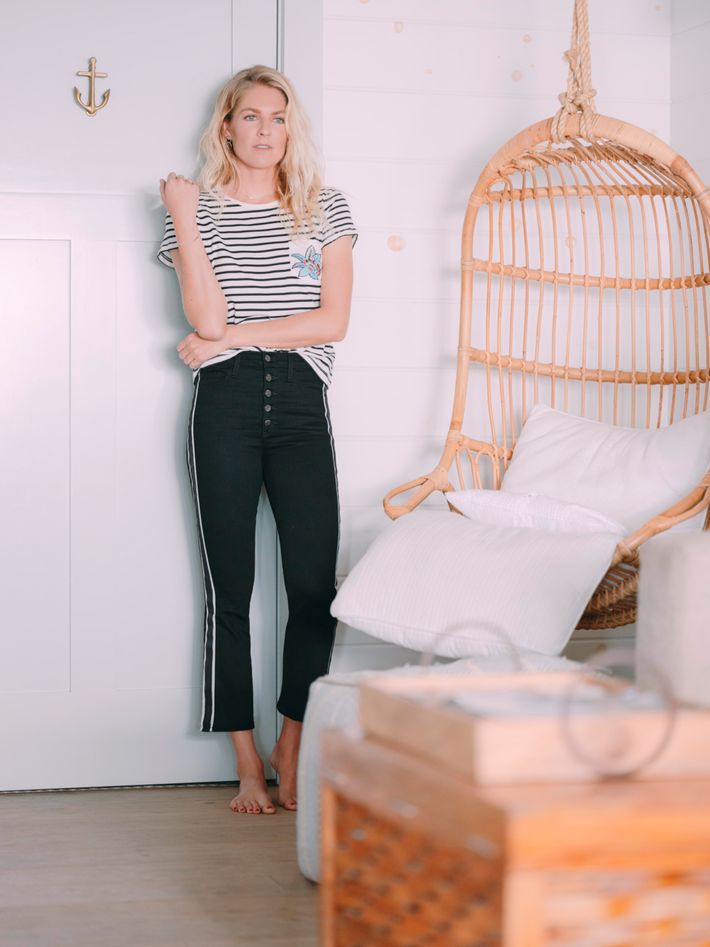 When Gilmore's not competing on the World Surf League tour, this striped tee and cropped pants are the perfect off-duty look for life at home in Malibu, where she practices photography and plays guitar.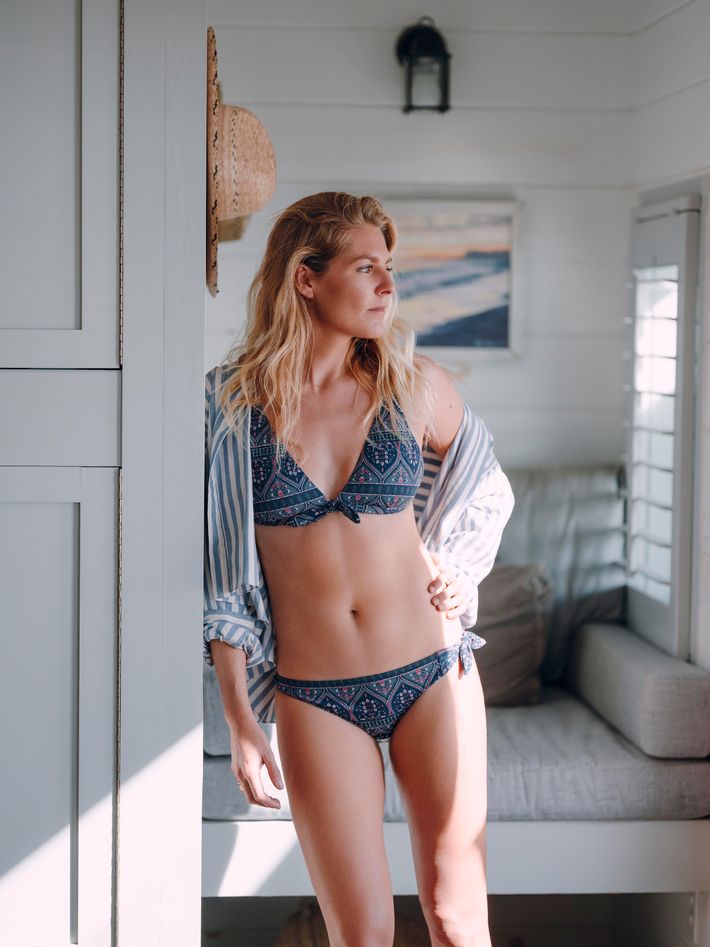 Not surprisingly, a bikini is one of the things Gilmore feels best in. Comfort, confidence, and class, she says, are key: "That's when you look best to the world." As for her personal style, she calls it "understated surf chic" with some "freak what you feel."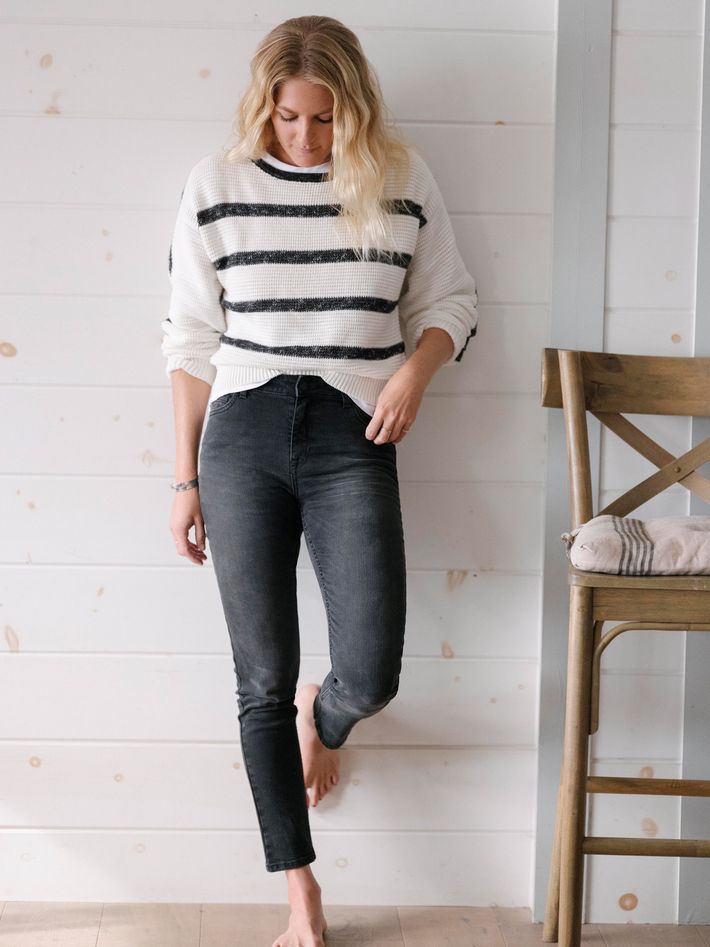 "I've always worn board shorts and wetsuits with a very tomboy style," Gilmore says. But now, she explains, "as I started to really appreciate more feminine styles, I like to mix that beach, punk culture with a more classic approach – but it's always relaxed."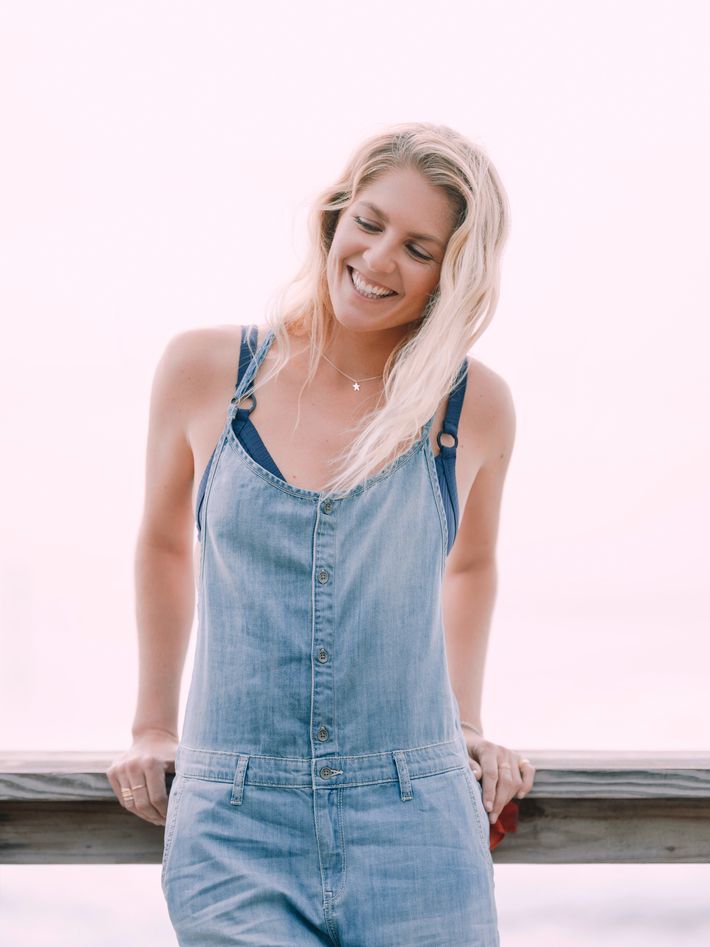 Traveling around the world for eight months a year, Gilmore spends a ton of time riding new waves and exploring new cities and beaches. Her packing strategy: "I keep it minimal – something cute, something warm, something sexy, and always something to surf in."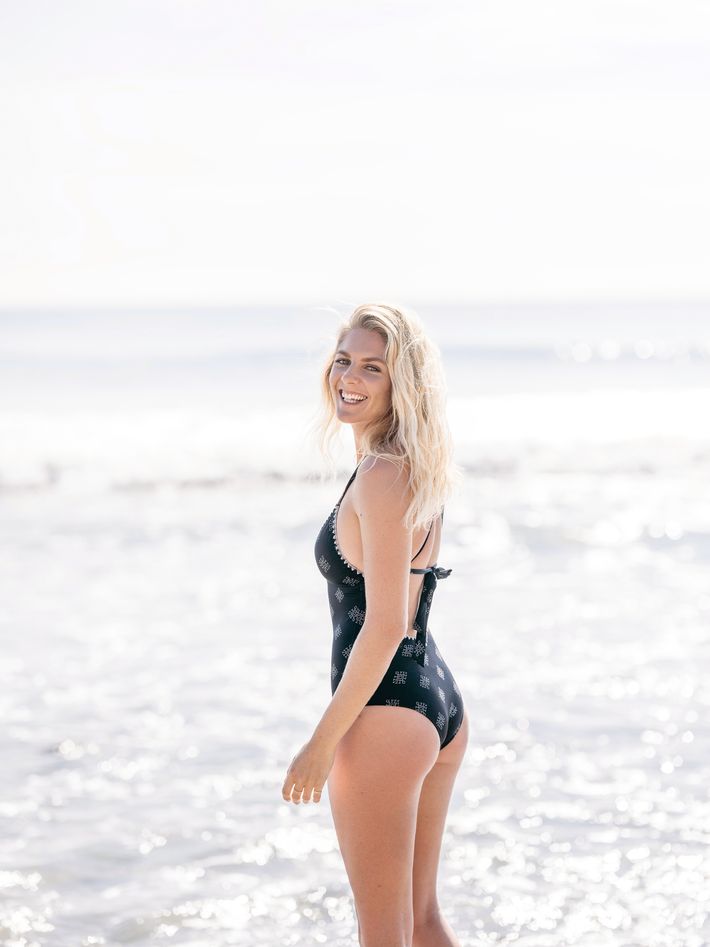 The surf phenom reports that she's been loving one-pieces for the beach lately – "they hold everything in the right place." And, even better is "wrapping a sarong around one for the sunset cocktail."
This is paid content produced for an advertiser by New York Brand Studio. The editorial staff of The Cut did not play a role in its creation.