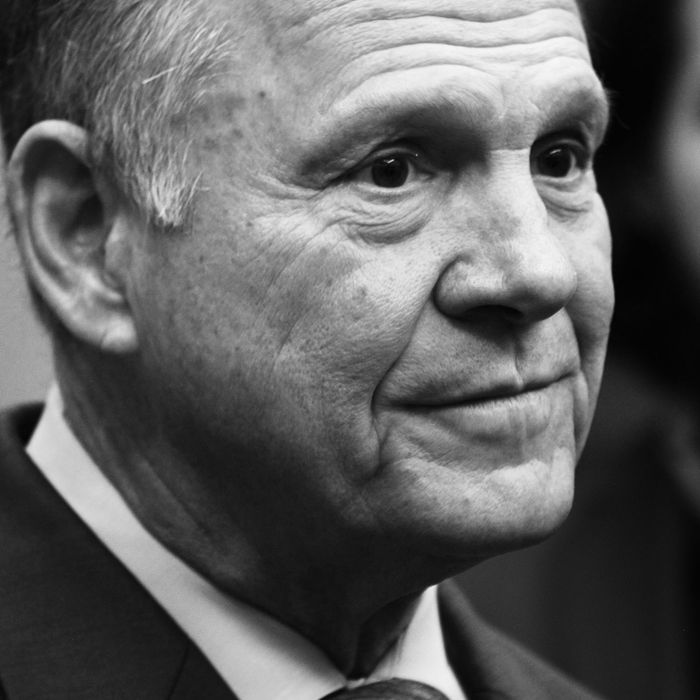 Former Senator candidate Roy Moore.
Photo: JIM WATSON/AFP/Getty Images
Roy Moore, former Senate candidate and accused child molester, has called on his fellow Christians to speak up during these "perilous times" by giving him money to fight a lawsuit filed by a woman he allegedly sexually abused when she was was 14.
The disgraced politician posted his impassioned plea on Facebook with a link to the Roy Moore Legal Defense Fund, which will go toward battle against Leigh Corfman, one of his eight accusers. Corfman alleges that when she was 14, Moore took her to his house, undressed her, touched her over her clothes, and forced her to touch his genitals over his underwear — all of which Moore denied. In early January, she filed a defamation lawsuit.
In a pathetic attempt to win over donors, Moore cited his anti-woman and anti-LGBTQ stances, and slammed both liberals and leftists in his Facebook post.
"The liberal media, in association with some who want to destroy our Country do not want my influence in the 2018 elections and are doing everything they can to stop me," he wrote. "Gays, lesbians, and transgenders have joined forces with those who believe in abortion, sodomy, and destruction of all that we hold dear. Unless we stand together we will lose our Country."
The entire post is below:
Thoughts and prayers with the delusional accused child molester.