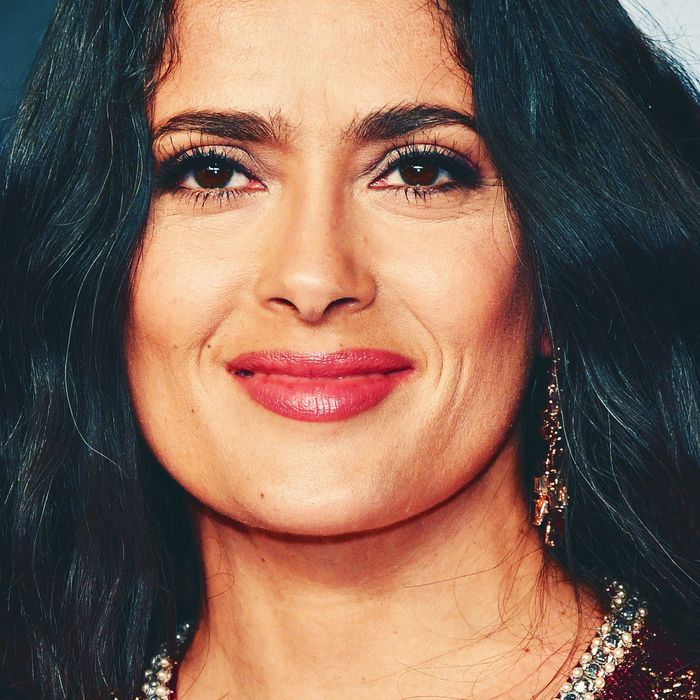 Salma Hayek.
Photo: Dia Dipasupil/Getty Images
No one seems to be happy about Mattel's new Frida Kahlo Barbie doll, featuring light-colored eyes and two distinct eyebrows — neither of which the real Kahlo had. The latest person to weigh in on the doll is actress Salma Hayek, who starred as the iconic Mexican artist in Frida.
Sunday morning, Hayek Instagrammed a photo of the Barbie, which was released on International Women's Day as part of an "Inspiring Women" series of dolls. While Hayek clearly considers Kahlo to be inspiring, she's upset that a Barbie version of the feminist, communist artist even exists.
"#fridakahlo never tried to be or look like anyone else. She celebrated her uniqueness. How could they turn her into a Barbie No puedo creer que hayan hecho una Barbie de nuestra Friducha que nunca trató de parecerse a nadie y siempre celebró su originalidad 👎👎#body image," reads her Instagram caption.
Last week, Kahlo's great niece, Mara de Anda Romeo, also expressed her disapproval of the doll — one, for not resembling Kahlo, and two, for allegedly using Kahlo's image without authorization. (Mattel claims they obtained the rights through the Frida Kahlo foundation.)
Maybe next year, brands can not attempt to capitalize on International Women's Day.