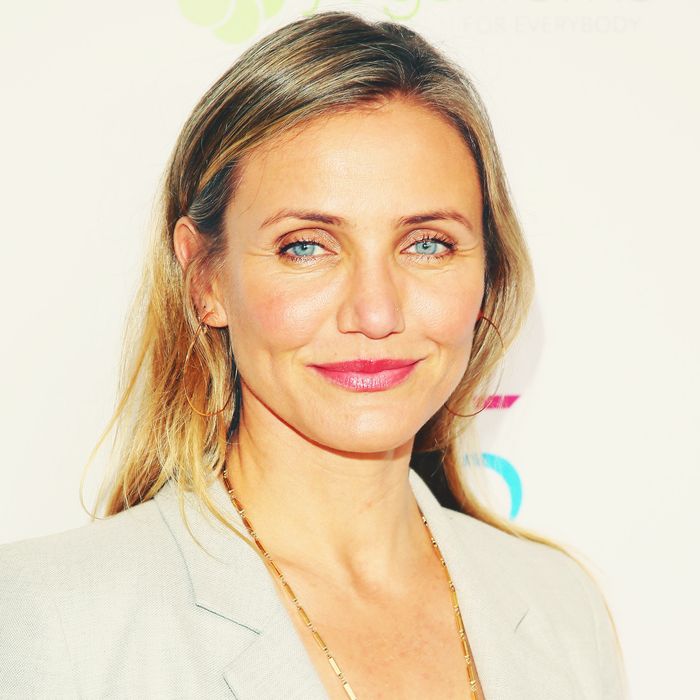 Cameron Diaz.
Photo: JB Lacroix/WireImage
Judging by some recent comments from her friend and fellow actress Selma Blair, you may have thought that Cameron Diaz's role as Ms. Hannigan in the 2014 film "Annie" would be her acting swan song. Blair sparked rumors of Diaz's retirement after an interview with Metro News was released early Monday, in which she hinted the There's Something About Mary star may be quitting acting to focus on her husband, Benji Madden.
Blair told Metro News that the two discussed Diaz's plans at lunch the other day. While Blair was interested in a sequel to The Sweetest Thing, a 2002 film starring the two women, Diaz is over the big screen. "Cameron's retired from acting. She's like, 'I'm done,'" said Blair.
Blair continued, adding, "I mean, she doesn't need to make any more films. She has a pretty great life, I don't know what it would take to bring her back. She's happy."
But on Monday afternoon, Blair clarified her comments on Twitter.
Probably for the best.
This post has been updated to include Selma Blair's follow-up comments.