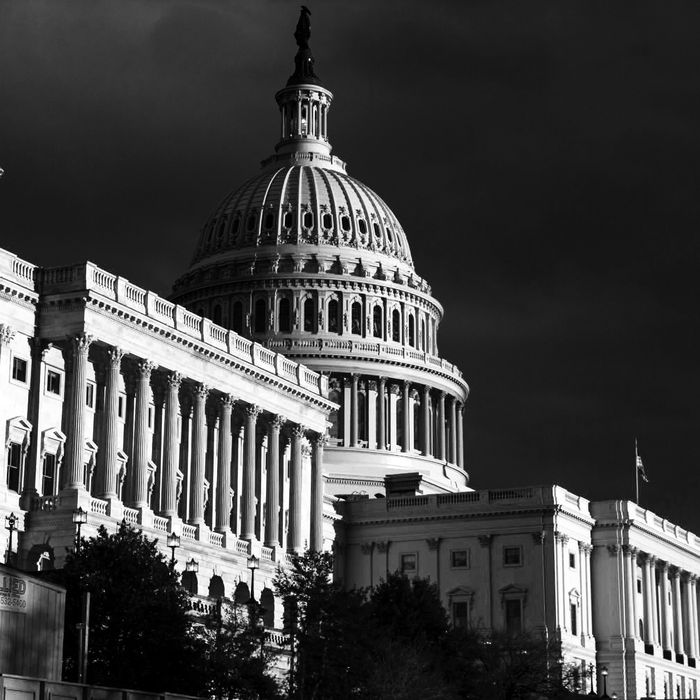 Photo: Samuel Corum/Anadolu Agency/Getty Images
On Wednesday, the Senate voted to pass the Stop Enabling Sex-Trafficking Act, a controversial anti-trafficking bill that would make it easier for people to sue websites that "knowingly assist, facilitate, or support sex trafficking." The bill will now be sent to the White House for President Trump's signature.
SESTA, or FOSTA (Allow States and Victims to Fight Online Sex Trafficking Act) as it is sometimes known, amends Section 230 of the 1996 Communications Decency Act, which largely protects companies from being held liable for what people post online.
The measure, proposed by Senator Rob Portman, was drawn up following 2016 reports that adults and children were being trafficked on the classifieds website Backpage.com. Though the bill is supposedly intended to fight online trafficking by enabling victims to sue websites, it has been widely opposed by sex workers — who say it will prevent them from being able to do their jobs safely and independently — and free-internet advocates who say it would restrict free speech online, and pose a threat to small internet companies who could now potentially be overwhelmed by lawsuits.