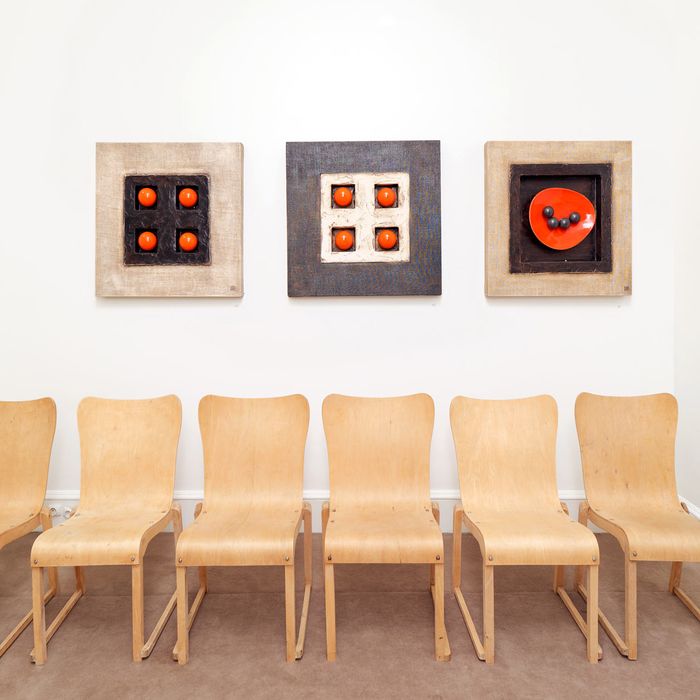 Photo: ©Aurélien Mole 2017
On Wednesday, Alexandre de Betak welcomed Paris's art and fashion elite into his apartment to kick off a week-long auction from his personal collection of art and furniture. The almost two hundred works on offer span from the 1930s through the 1980s and include everything from collectible robots to chairs by Pierre Paulin to a neon installation modeled on Gisele Bündchen, crafted by de Betak himself.
De Betak, known among industry circles as the "Fellini of Fashion," is celebrated for his quarter-century of design work on over 1,000 events. He has worked with Christian Dior, Raf Simons, Céline, Yves Saint Laurent, and Rodarte. More recently, he expanded into furniture design and light installations for for Domeau & Peres and Swarovski. His 2017 book Betak: Fashion Show Revolution, released in conjunction with interactive installations in Paris, London, and Tokyo, went on to become an international best seller.
According to PIASA, the firm handling the show and auction, the collection "resembles its owner: dazzling and off-the-cuff, reflecting his dream-like vision of the future." In the mash up of Op-Art pieces, curios, and interior design pieces crafted by De Betak, visitors may access an artist whose vision and collaborations has influenced much of recent fashion history.
Scroll down to behold the treasures of one of fashion's most prolific multi-hyphenates.