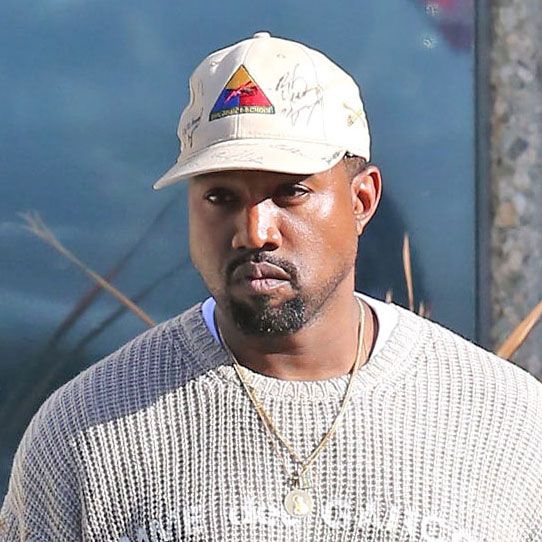 Shia LaBeouf's hat.
Photo: AZ-Daddy/X17online.com
In May of last year, GQ pointed out that Kanye West and Shia LaBeouf appeared to be sharing a hat — specifically, a signed United States Army Armor School baseball hat. This raised some questions. Namely: why are Kanye West and Shia LaBeouf sharing a hat?
Kim Kardashian West eventually confirmed on Twitter that LaBeouf "gave" West the hat. Not only is it now West's "favorite," but there's also a "whole story behind it."
Finally, we have the story. It is revealed in Esquire magazine's April issue, which features a profile of LaBeouf by Eric Sullivan — LaBeouf's first interview since his arrest and racist rant last summer.
Here's a synopsis, complete with many quotation marks because both Shia and Kanye are deeply quotable. In January 2016, Kanye West rapped on an outtake of "No More Parties In L.A." that he wished he could dress as "fresh" as Shia LaBeouf. Unsurprisingly, the menswear community then became obsessed with Shia LaBeouf.
Sometime after that, West went to LaBeouf's house to discuss "possible art collaborations." While he was there, he asked if he could have some of LaBeouf's clothes for a "pop-up shop."
Around the same time, LaBeouf took his mother, who is "obsessed" with Kanye West, to one of his concerts. Backstage, West was a "fucking sweetheart to her," so, when West asked for LaBeouf's clothes, LaBeouf decided that it was a "fair" trade.
So LaBeouf said: "Go for it, my guy. Take everything you want." And what did West do? He took everything. Even LaBeouf's Indiana Jones hat. As far as we know, the pop-up shop never happened.
"He took all my fucking clothes," LaBeouf told Esquire.
LaBeouf and West haven't been in contact since November, when West "shit on" LaBeouf (LaBeouf's words) during a 15-minute mid-concert meltdown in Sacramento. Esquire asked LaBeouf if he had tried to reach out in the aftermath, and he replied: "Of course, bro. I fucking love Kanye West."
"He's going through a lot," LaBeouf continued of West. "And I don't know where he's at or what he's doing." But this LaBeouf does know: "The dude has a lot of my shit."