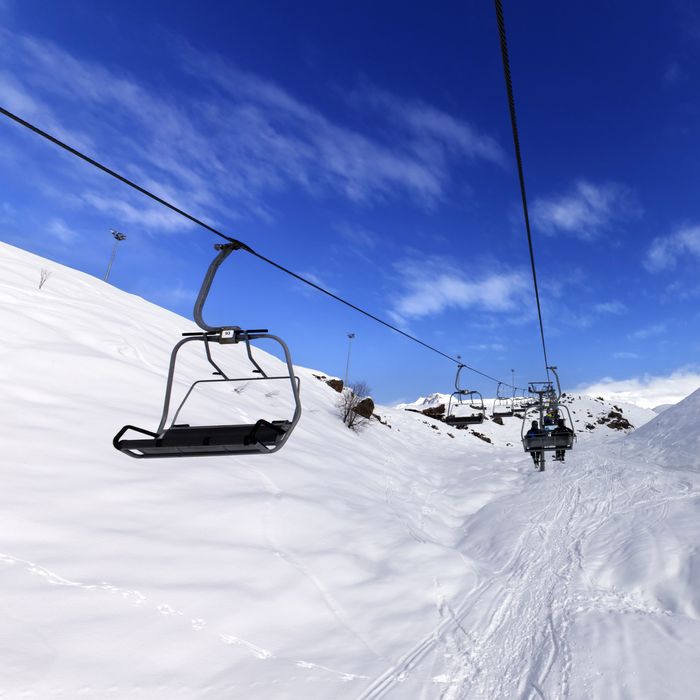 Aaah!!
Photo: Anna Poltoratskaya/Getty Images
Dramatic new video from a ski resort in the country of Georgia confirms what I think we've known all along: Going outside is a mistake.
According to CNN, at least ten people were injured on Friday when the ski lift at the Gudauri resort started spinning out of control, sending skiers flying into the air.
"The movement of the lift stopped and a minute later we drove back," one eyewitness told CNN. "The speed increased, it was out of control. The lift could not be stopped. People began to jump from different altitudes, panic began. Many did not manage to jump off and were thrown out from the impact."
Just look at that! A true nightmare. The state-owned Mountain Resorts Development Company which runs the resort is currently working with the ski lift manufacturer to investigate the incident. A representative told CNN, "According to initial information, Sadzele ski lift in Gudauri stopped working, chairs crashed into each other with riders suspended in the air, causing health injury of medium gravity. As a result, according to preliminary data, ten people were injured."
Although the injuries were only of "medium gravity" according to the company, it's probably still safest to stay inside, under the covers, with the blinds drawn, eating snacks and looking at pictures of cute dogs, or watching videos of other people who foolishly decided to venture outdoors.