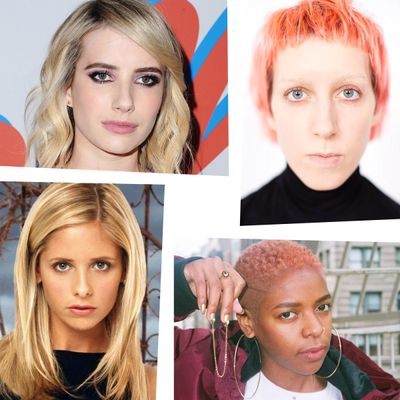 Matching your hair color to a latte? Professional hair colorists say, "No thanks." They would rather you pass them the LaCroix and Halo Top rather than bring it in as hair-color inspiration. To find out what they actually are excited about, the Cut interviewed ten of the top celebrity and editorial hair colorists, who can paint hair any shade of the rainbow.
If you're tired of your winter hair color and your ashy hair matching your ashy skin, here's some hair-color inspiration to bring to your next appointment as the weather moves on from snowpocalypse. From pink hair to Buffy to "butter blondes" to sunsets to anime, here's what's inspiring hair colorists now.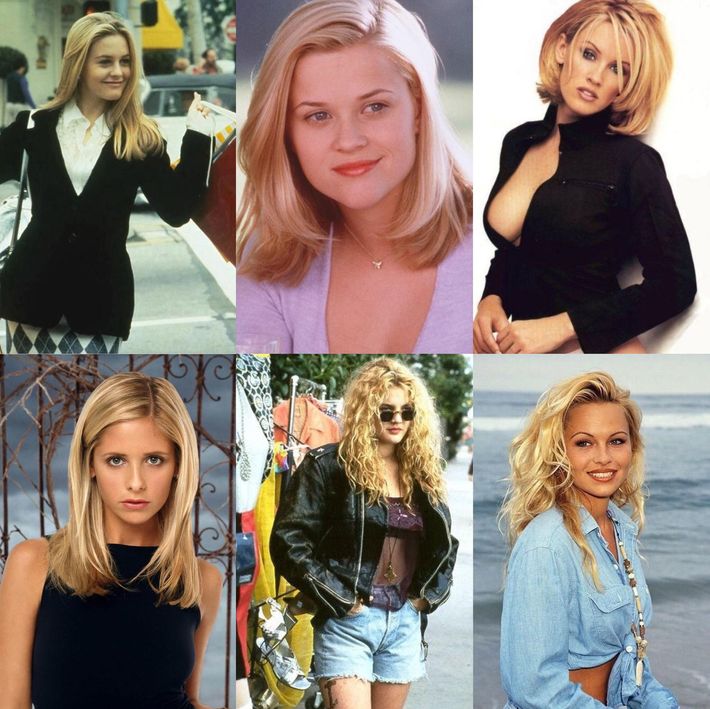 I'm excited for golden blonde to come back! The '90s have taken over the hair scene this year with the shag, bangs, and texture, but now it's time to do the same with hair color. Back then, all of the blonde actresses had that shade. Right now, all we see walking around are ashy, white blonde tones. It's damaging and not everyone's hair can handle all the chemical processing. Golden tones look better on most skin tones as opposed to the ashy cool tones, which don't look as natural.
Make sure to tell your stylist that you want more of golden, buttery blonde, not yellow. Sometimes using a lowlight will help give the more natural effect with multiple shades in there. At home, make sure you use a sulfate-free shampoo and conditioner. Shampoos and conditioners with sulfates will strip the toner from the hair and also dry it out, which means more trips to the salon for toning. It's time to go back to healthy hair with more natural tones and veer away from overprocessed hair.
Aura Friedman, Sally Hershberger Salon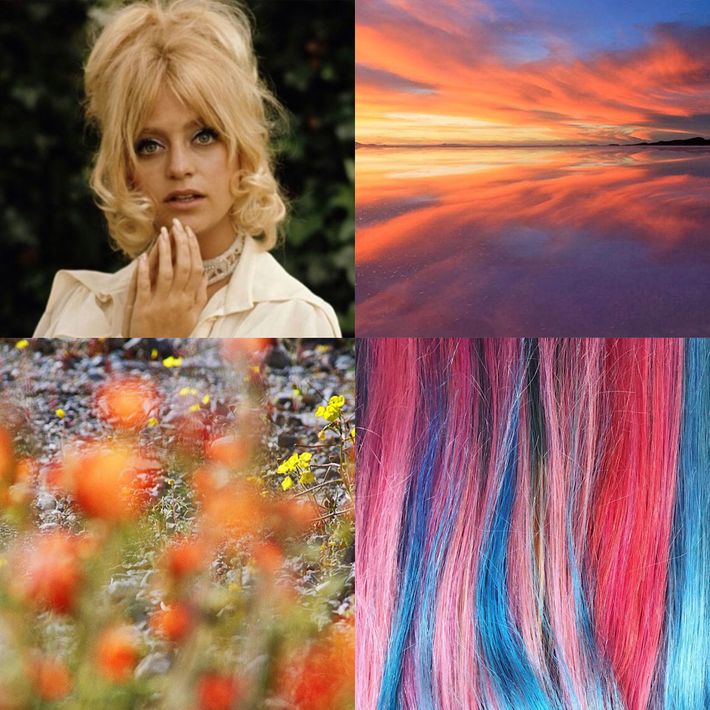 I'm inspired by a mix of things. I've been especially drawn to nature and the tones I've seen there. Maasai-clay burgundy, earthy browns, desert tones, ox blood, blood red, and red brown. I've been drawn to very bold colors, too, like blues, pinks, and coral. Poppy, bright orange like blood orange (especially on olive or Asian skin tones), burnt clay, fire coral, yellow, and neons are exciting me, too.
For blondes, I've been liking the look of Goldie Hawn's perfect butter blonde, and blonde wood.
Michael Angelo, Wonderland Beauty Parlor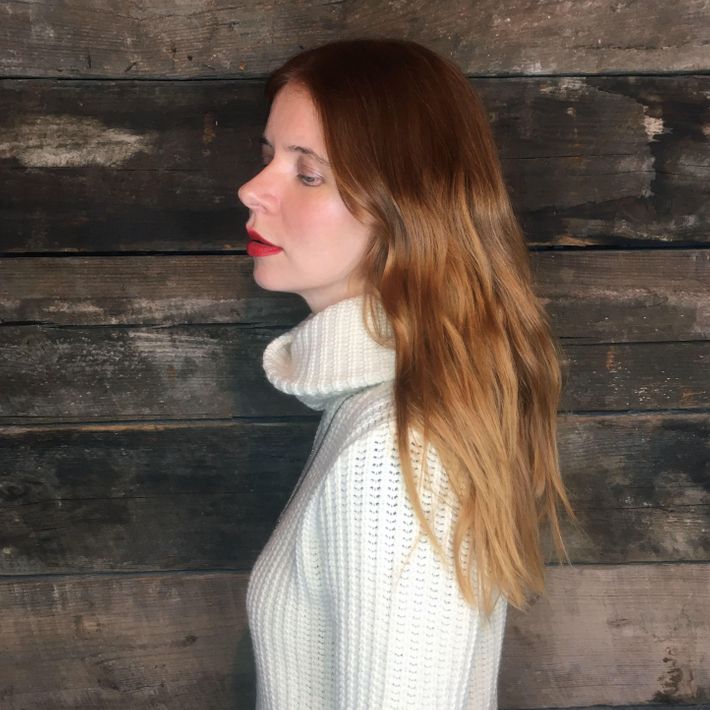 Right now, I love rich, dimensional strawberry blondes and sun-kissed gingers. It's anything but basic. Keeping the shades a little lighter and "dustier" makes it feel more spring or summer than a fall red. These reds are bright, but they're still shades that occur in nature. I was inspired by looking at the Renaissance, Kate Winslet's hair in Titanic, and Madonna in her Ray of Light album.
If you do a hair color like this, don't shampoo too often. Reds fade especially quickly, so you'll want to make sure you maintain it with an at-home conditioning mask that deposits color. I like Christophe Robin's Shade Variation Care Nutritive Mask With Temporary Coloring in Chic Copper.
Nikki Lee, Garnier Consulting Celebrity Colorist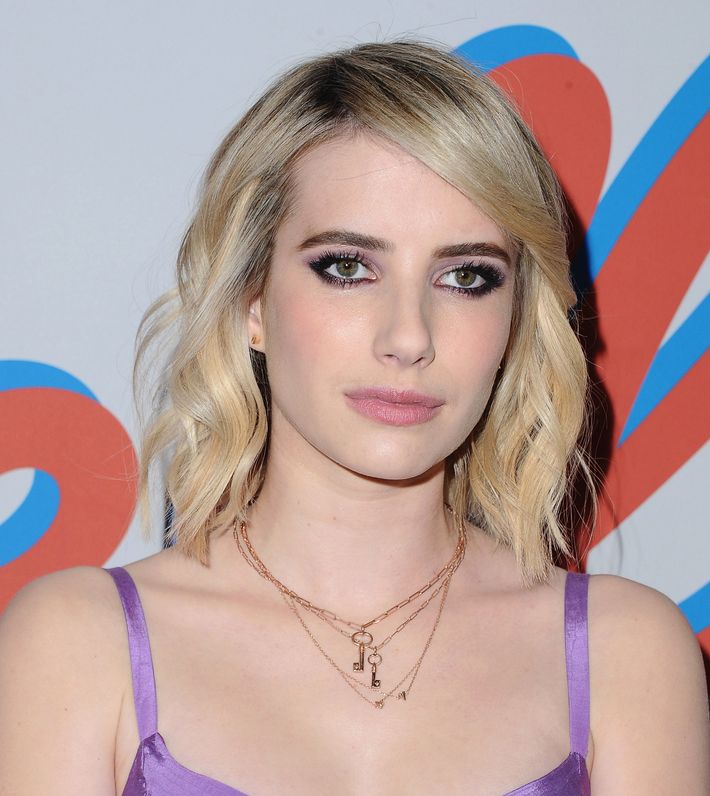 Everyone wants to lighten up for spring. Gold is synonymous with luxury, so take that idea and apply it to your hair color. This shade will especially sparkle in the sunshine, as seen here with Emma Roberts. If you already are blonde, lighten it up with gilded highlights and lowlights, rather than changing the base. If you're looking to try this at home, you can use Garnier Nutrisse Medium Golden Blonde Color 83.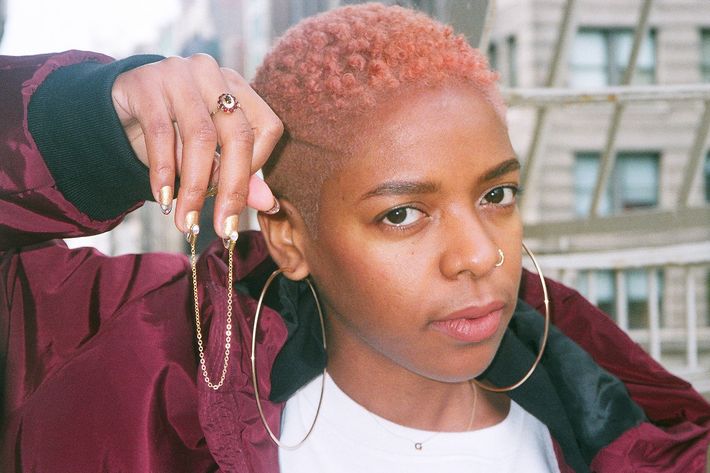 I love this pink with a yellow undertone. It's such a warm, inviting color, and it looks beautiful on anyone and every skin tone. I've been getting a lot of requests for warmer colors in general — warmer blondes, warmer pinks, etc. — which is nice as a colorist because I don't have to be as aggressive with bleach. I like to embrace what people already have instead of fighting it too hard. I think that people are moving away from platinum and toward colors that are more natural like skin tones. This shade has been putting me in the mood for summer and colorful, sugary beverages.
Because it's a double-process, when getting this you need to be honest with your colorists and let them know what you've done to your hair. To take care of it at home, I give my clients a cleansing conditioner (like Hairstory's New Wash) mixed with a custom blend of pink Adore hair color, which will add a bit of the color back as it fades. I also really like coconut oil as a leave-in conditioner (use it on wet hair after you shower), since the bleaching process really dries hair out.
Justin Anderson, Chris McMillan Salon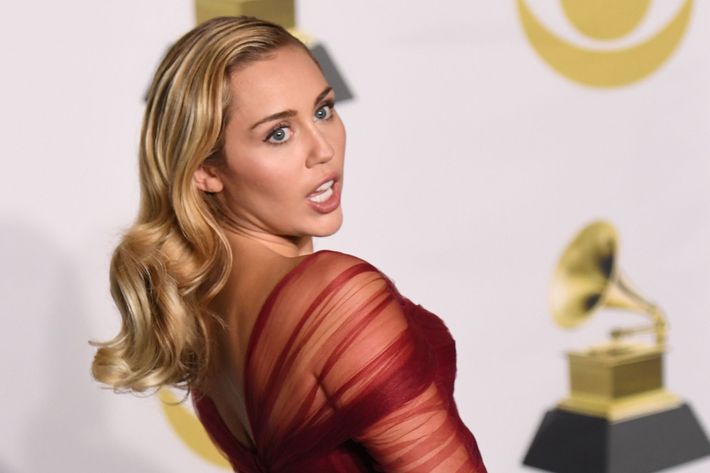 Ombre is out, and taking care of your roots is in. For this spring and summer, the grown-out, lived-in look is gone for hair color. Women are going back to a full head of highlights and a more pulled-together appearance — they want to look sophisticated rather than edgy. When you go in and ask for this trend, know that it will take a few appointments to get to the full look. For instance, by taking Miley through multiple stages, her hair was able to stay extremely healthy and vibrant. Her natural color is a lot darker, so lifting it over stages kept the integrity of the hair and avoided any damage.
For home care, I always send my clients home with dpHUE ACV Hair Rinse to lock in their color, which removes buildup from the hair. Also, I recommend blondes use the Cool Blonde Shampoo & Conditioner to keep blonde bright. The violet pigments will cut out unwanted brassiness, leaving hair perfectly toned. Lastly, using an argan oil is super important for adding shine back into the hair.
Greg Ruggeri, Salon Ruggeri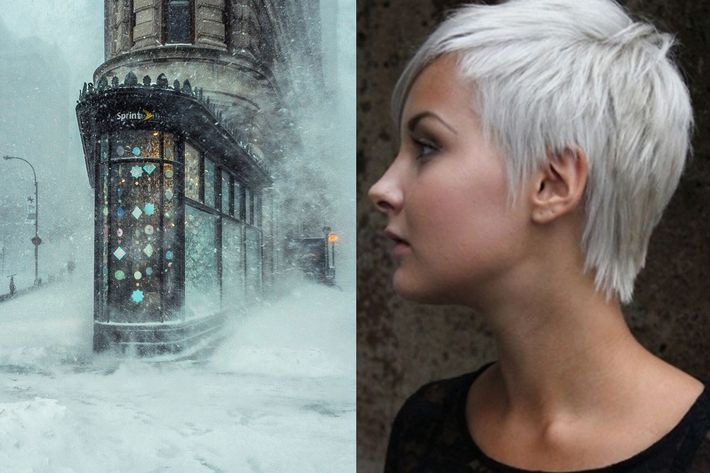 In the hot summer, an ice-cold blonde, especially worn cropped, makes a strong statement. I was inspired by the extreme winter in New York. For this, it's best if it is a true titanium-blonde shade with no yellow. To maintain the color, you want to create a mix of products. Use Fanola No Yellow shampoo and the hair mask, diluted slightly with your regular shampoo (equal parts Fanola and normal shampoo).
Cassondra Kaeding, Redken brand ambassador
I love the look of a light burnt copper. I was drawn to this color from being inspired by golden, summer sunset. It packs a punch with vibrancy. This color is a bit different than what we have been seeing with most red color, which is more coppery — it's been heavy in both gold and copper tones.
The key to talking to your colorist about this look is asking for a mix of gold and copper tones. Too much copper, it will look too orange. Too gold, and it won't have the same richness. You also want a little root to give the color dimension, so that it's about half a shade darker than your mid and end lengths. To protect your hair color, I love the new Redken Color Extend Bonder treatment system, which is specifically designed to strengthen and protect your strands in the two weeks post–color service when hair is most fragile.
Amelia Trammell, Bumble and Bumble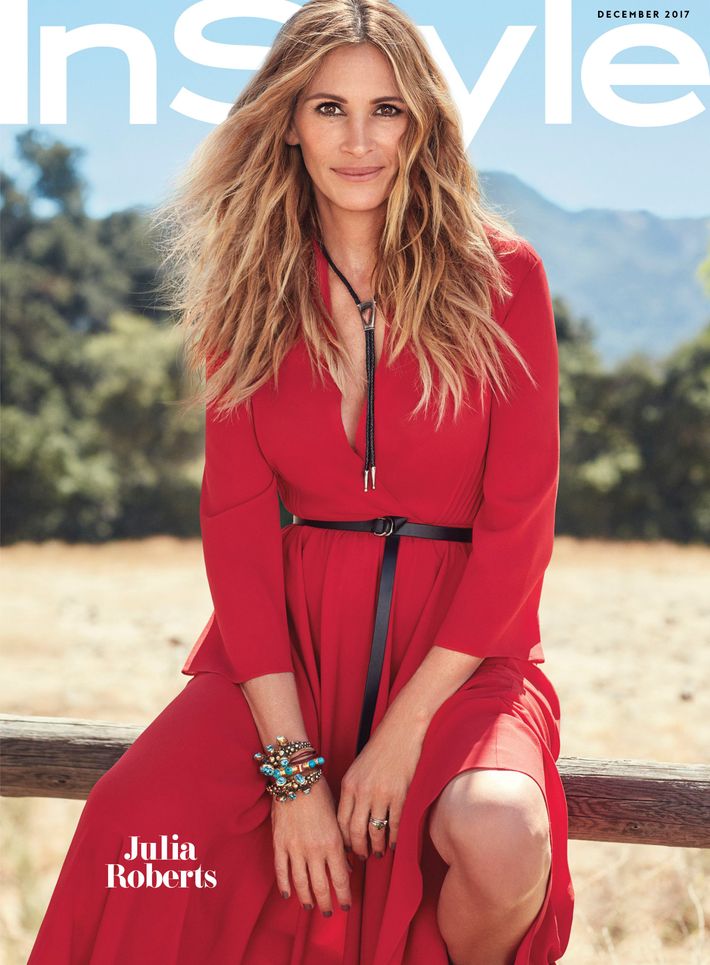 I'm really excited about a warm-blonde moment. It's a little more unexpected. I think the warmer the base color, the better. Anything in the copper or gold family with the brighter ends — it's going to look killer. The color especially glows next to brown eyes and fair or medium skin. It's a perfect color for spring: light, but not your typical foil highlight.
Now with warmer tones, it will be very important to have an awesome color-safe shampoo and conditioner like Bb. Color Minded Shampoo and Conditioner and use them daily to protect the tones. It's got UVA/B filters to keep it from going brassy, and helps the tones last for up to 40 shampoos.
Kirsten Stuke, Sally Hershberger Salon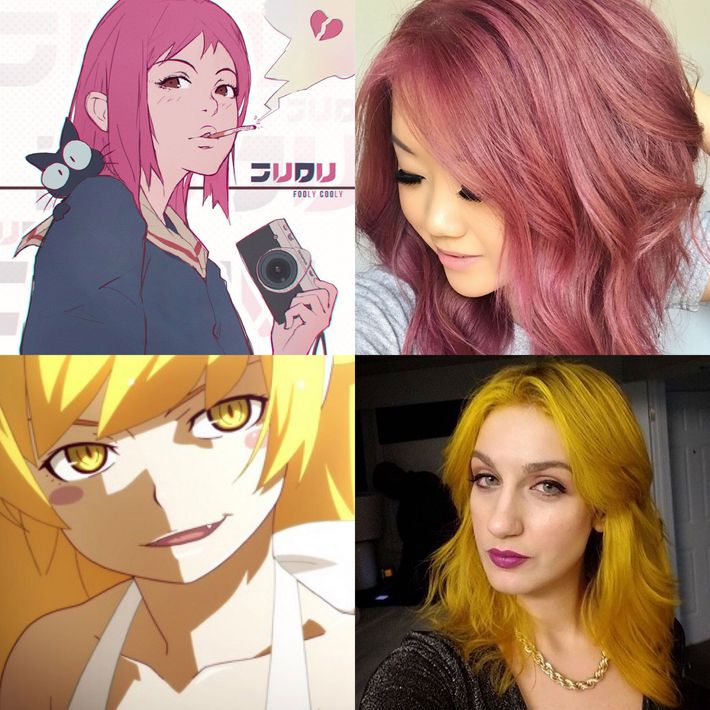 I've been seeing a trend of yellow and gold hair and more vibrant colors. I think people are a little tired of the pastels and want bolder colors. I believe a lot of this inspiration is also drawn from anime, or Japanese animated series, which have finally gone mainstream in the West. Even Kim Kardashian West, who went bright pink recently, cited anime as her inspiration. This is extremely exciting for me, since I draw a lot of my inspiration from the hyperstylization of anime and how effortlessly it tends to exaggerate hair color.
More vibrant tones are also great because they last much longer and tend not to fade as quickly. Still, always use a good sulfate-free shampoo and conditioner. Olaplex will also help because strengthening your hair helps it hold on to the color longer. Hot summer sun and saltwater can fade vibrant tones quickly, so make sure to pick a cute hat if you are going to the beach or pool.
If you buy something through our links, New York may earn an affiliate commission.