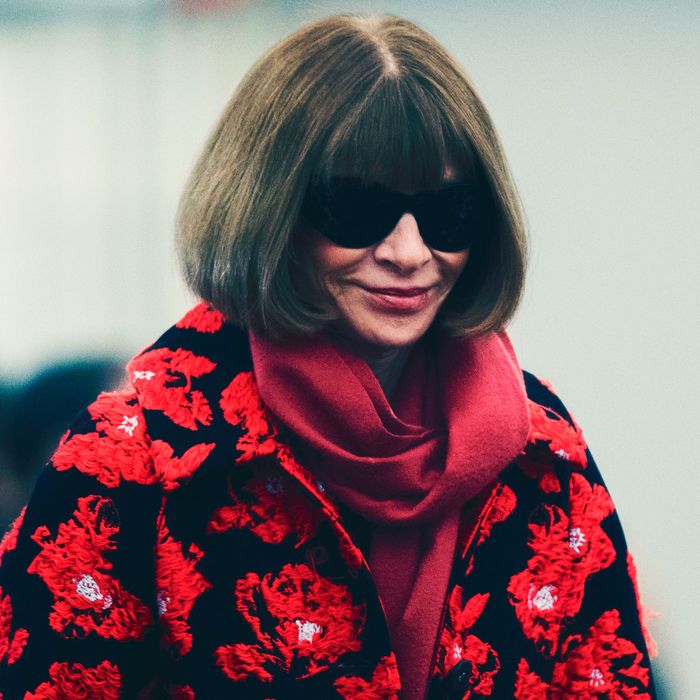 Anna Wintour.
Photo: Jewel Samad/AFP/Getty Images
Anna Wintour is many things: Vogue editrix, Meryl Streep's inspiration, bread enthusiast, and now, sock puppet. Stella McCartney turned her front row into sock puppets to promote her winter 2018 show in Paris Fashion Week.
Though the show was set at the Opera Garniér in Paris, McCartney couldn't resist a gimmick and immortalized Wintour, former creative director of Vogue Grace Coddington, and critic Suzy Menkes as yellow sock puppets.
The invite to McCartney's show included a pair of sustainably made socks made of upcycled yarn. The pairs included in the invites were not inherently puppets, but could be used as such. Any sock can be a puppet if you try hard.
McCartney's actual runway was much more understated and showed menswear for the first time. It included lots of sharp tailoring, camel-toned knits, and tops with photo-realistic faces on them, making disembodied heads officially a fashion-month trend. Thanks, Gucci!