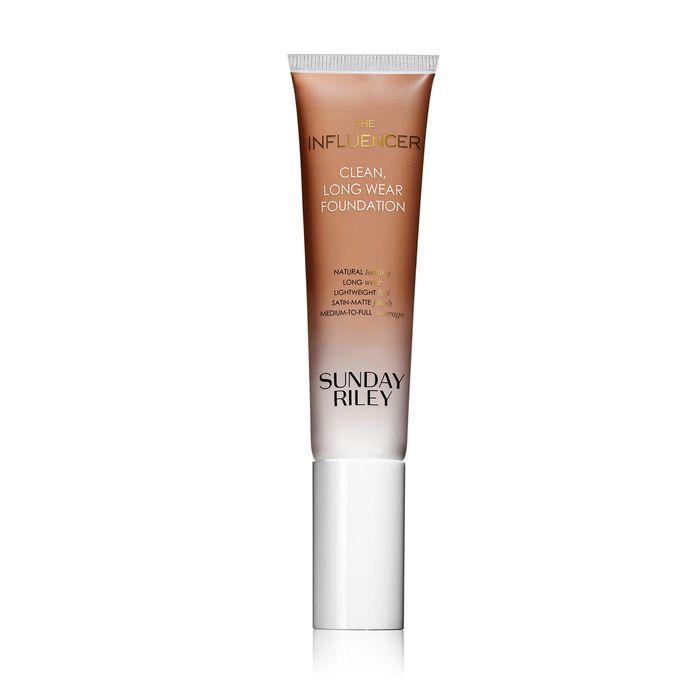 Sunday Riley's The Influencer.
One of skin-care Twitter's favorite brands, Sunday Riley, will soon sell a foundation. The company that introduced Good Genes into your beauty vocabulary announced that it's making its second attempt at a cosmetics line with the foundation, named "The Influencer," which is set to hit Sephora stores at the end of the month.
Sunday Riley introduced a petite makeup range in 2011. After two years of lackluster sales, the company pulled the plug on cosmetics and recalibrated its focus back to skin care. Five years later they're ready to try again.
Available in 20 shades, The Influencer is a full-coverage liquid foundation that dries to a satin-matte finish. It's formulated with an interesting cocktail of ingredients — green tea, truffle extract, willowherb, oat, and ginkgo biloba — intended to soothe skin, and reduce redness and shine.
Unlike Good Genes, which costs north of $100, The Influencer will leave a smaller dent in your wallet; it's priced at $42 for its March 30 launch.