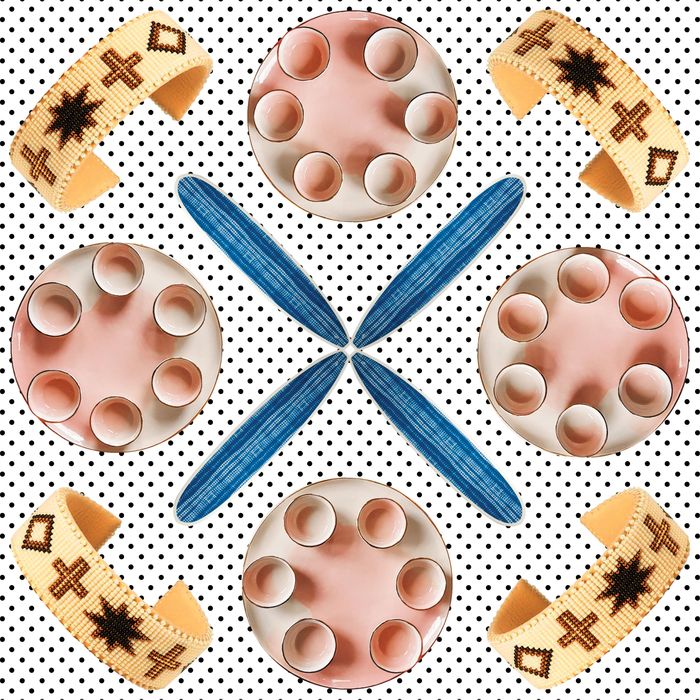 Photo: Courtesy of the Vendors
First Look
In May, Chelsea Piers will open a gym in Downtown Brooklyn ($165 a month; 265 Schermerhorn St.).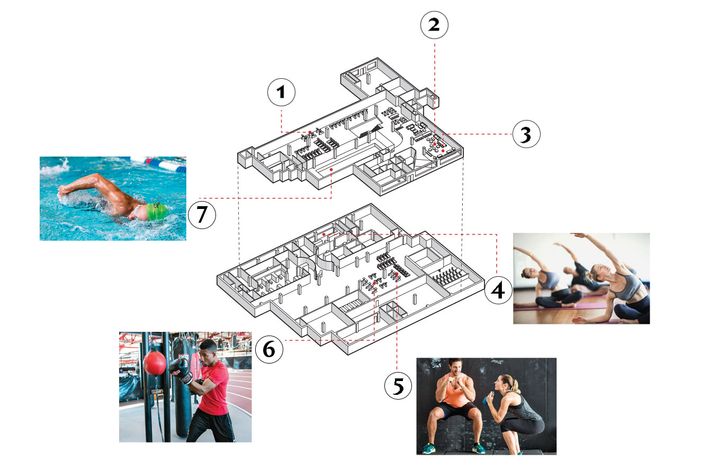 1. Cardio: Life Fitness and Woodway treadmills, ellipticals, and steppers.
2. Lounge: A 4,000-square-foot workspace featuring four library-style tables and paintings by John Zinsser.
3. Café: Fresh & Co., serving Tex-Mex grain bowls ($9), hemp brownies ($4), and fresh-pressed pineapple-and-ginger juice ($8).
4. Studios: A dedicated Pilates room; a hot-yoga studio; a cycling room with software-enhanced bikes.
5. Strength training: Olympic squat racks; hammer strength; benches and barbells.
6. Training space: Wall-to-wall turf; a Queenax training machine used for TRX and boxing classes.
7. Pool: A 75-foot-long pool enclosed in glass walls with Aerobic Exercise classes and one-on-one instruction.
2x2: High-Design Seder Plates
That you'll use past Passover.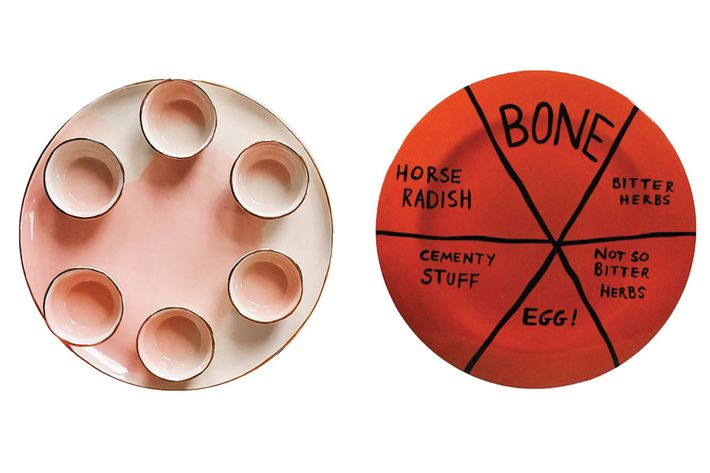 Cheaper
Bowls: Watercolor Seder plate, $120 at etsy.com/sindstudio.
No bowls: Nicole Eisenman Seder plate, $140 at thejewishmuseum.org.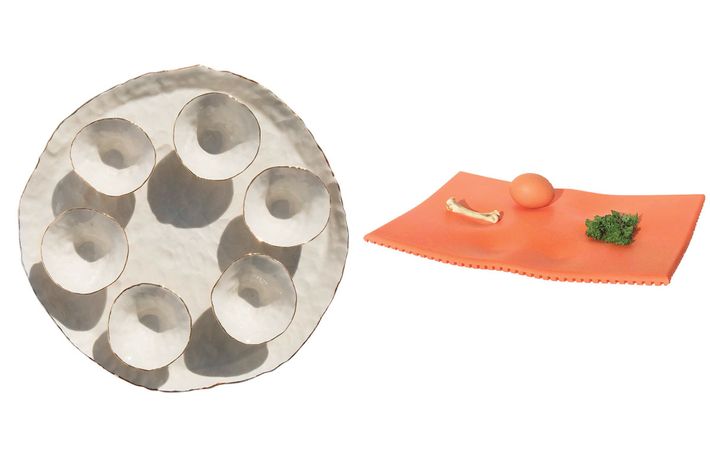 Pricier
Bowls: Isabel Halley Seder plate, $390 at isabelhalley.com.
No bowls: Corian Orange Seder plate, $216 at moderntribe.com.
Side by Side
Just-opened places where you can nap — one a wellness club, one a store.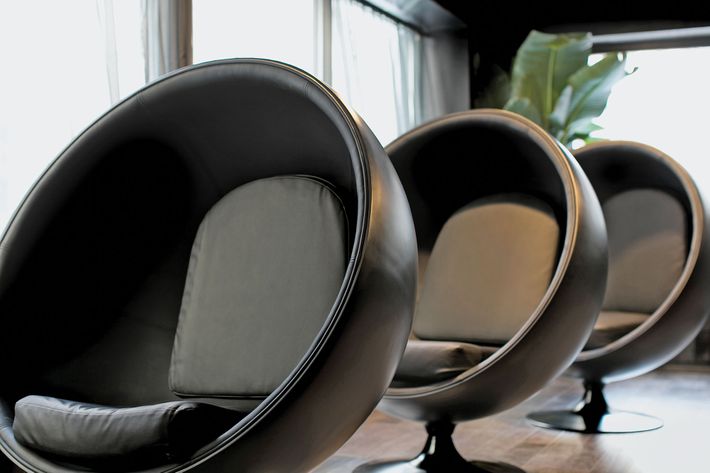 Nap York
480 Seventh Ave.
Naps: Seven nap pods ($10 for 30 minutes) made with vegan leather and stocked with noise-canceling headphones.
Wares: A café serving baby coconuts ($11), fruit toast with raw honey ($6), and kale-and-quinoa Caesar salads ($9).
Extras: Vinyasa and Yin yoga classes (from $10); guided-meditation classes held thrice daily.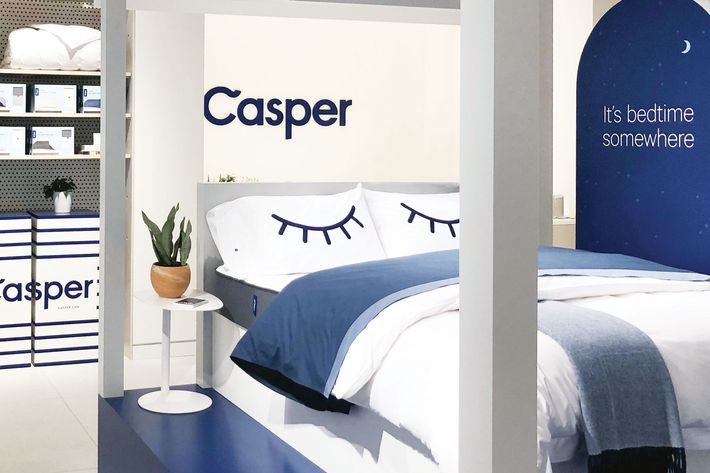 Casper
627 Broadway
Naps: Six mini-houses where customers can lie on Casper mattresses and listen to (simulated) birds chirping.
Wares: Bedframes (from $95); a mattress for 90-plus-pound dogs ($225); copies of Woolly magazine ($12).
Extras: Panels on sleep and wellness; VR workshops with the Future of Storytelling.
He Said, He Said
On March 13, Happy Socks founders Mikael Söderlindh and Viktor Tell opened a corduroy-clothes shop, The Cords & Co (160 Spring St.).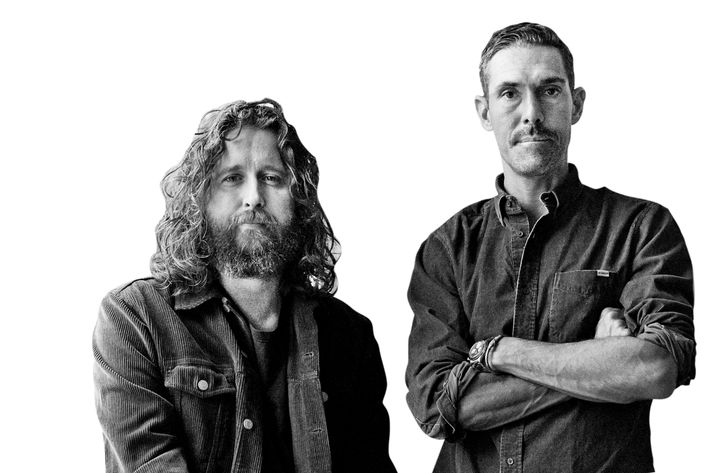 Mikael: Both of us love corduroy but could never find it consistently. One day I thought, No one "owns" corduroy.
Should me and Viktor?
Viktor: Off we went from there. Mikael: We built a corduroy wall in the store that has all our styles — like our indigo straight fit ($160) — in one place. If you want to buy a piece of good meat, you go to the best butcher in town. We want to be that butcher, but, you know, for corduroy.
Ask a Shop Clerk
In mid-February, singer Teyana Taylor opened Junie Bee, a '90s-style nail salon in Harlem with Pop Rocks and airbrushed manicures (2330 Seventh Ave).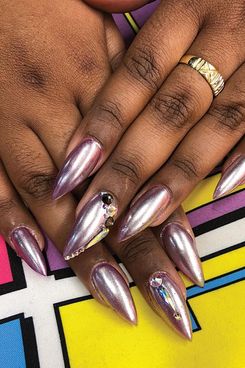 Why '90s?
"Everyone who knows me knows I'm in love with the '90s. In the salon, I have an actual subway car, covered in old-school-looking graffiti, with pedicure seats inside. We have all the poppin' candies from the '90s — Pop Rocks, Sugar Babies; the nail techs wear outfits designed by Dapper Dan and will do airbrushing (from $15) and crystals (from $100). Plus there's vintage magazines, like Ebony and Word Up! Yesterday, I saw one in there with the Rock on the cover. I was like: 'Why is the Rock up in here? That's not from the '90s.' I put it in my own stash."
Top Five
On April 12, Christina Bryant will open St. Frank, a homewares store that sells handmade objects from around the world, like fertility dolls and zhushed-up surfboards (373 Bleecker St.).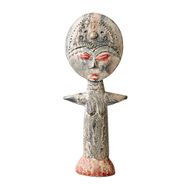 "I'm a 30-something single woman, and I give this fertility doll ($85), made by Ashanti women in Ghana, to all of my single 30-something friends."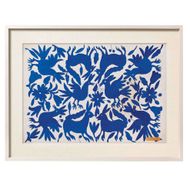 "This textile ($1,275), made by the Otomí of Mexico, has a deer and a rooster embroidered into it, representing luck and prosperity. We keep selling out."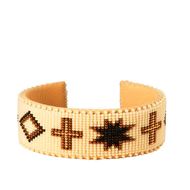 "This is a beaded-cuff bracelet ($275) made by Navajo artisans in New Mexico. The cross on it symbolizes one of their deities: the spider-god mother."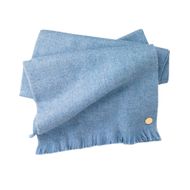 "I love this throw ($225) — it's made from Peruvian baby alpacas, whose hair is much softer than regular alpacas and doesn't pill like cashmere."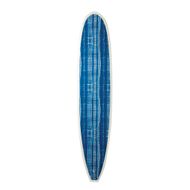 "We designed these boards (from $1,295) with Gary Linden, a famous surf shaper. Our fabrics are inlaid in the resin, but they can be surfed on too."
*This article appears in the March 19, 2018, issue of New York Magazine. Subscribe Now!